One month ago McDonald's has decided to venture into the world of Gaming and to the e-Sports us McDelivery GGang, her new all-female project: tonight we will finally get to know the official team.
McDelivery GGang, who will be part of the team?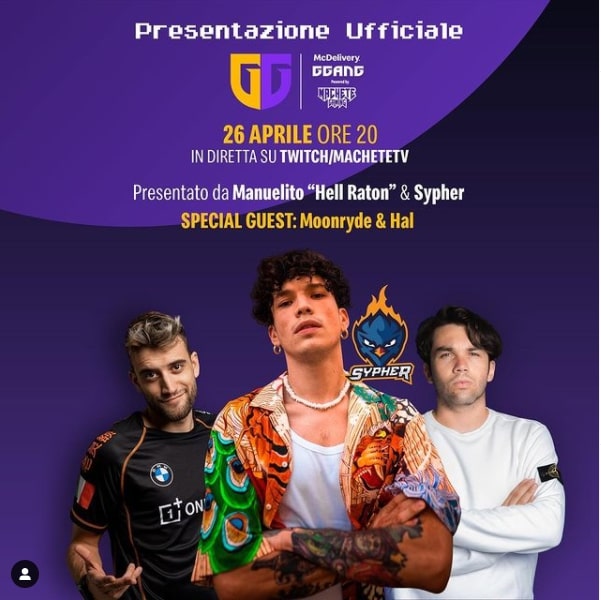 To build this new project with an all-female flavor, McDonald's has decided to collaborate with Machete Gaming, the brand created for connect the world of e-Sports to that of musical entertainment. An unmissable opportunity for all gaming enthusiasts, who had the opportunity to be selected by McDonald's and Manuelito "Hell Raton", to join the team.
Now the all-female eSports project created by McDonald's in collaboration with Machete Gaming, will finally come to life. The public will have the opportunity to know the names of the girls who will be part of McDelivery GGang.
The team will have the pro-player member of Machete Gaming, Sypher, as a technical coach. The player will take part in international eSports tournaments and competitions and will participate in talk and gaming events with some of the most important figures within the sector.
Thanks to his presence, the girls who will be part of the team will be able to compete with the big names in the gaming world e grow as a streamer. Machete Games and McDonald's will allow girls to grow, mature and offer them the chance to make yourself known to 360 on all platforms.
Tonight, at 20:00, the McDelivery GGang team will be officially presented through Machete Gaming's Twitch channel at a special event. Presenting the event we find Sypher accompanied by Hell Raton, Moonryde e Hal.
Furthermore, during the event, the girls of the team they will be able to tell each other e compete with great gamers from the e-Sports world. Moreover, in the future, they will be able to participate in important events together with Machete Gaming guests. So we just have to wait until 20:00 this evening to find out who will be part of the team.
READ ALSO: McDelivery GGang is born, the all-female e-Sports project
Discount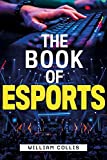 The Book of Esports: The Official History Of Esports: The...
24,29 EUR −21% 19,11 EUR Buy on Amazon Tagsmachete gaming McDelivery GGang McDonald official presentation McDelivery GGang team will be officially unveiled tonight