HMD Global launches the smartphone Nokia X20, which tries to make its way into the segment of medium-high-end smartphones. A truly competitive market, with devices that already starting at over 300 euros offer top-of-the-range features. Nokia focuses on the speed of 5G but above all on the "solidity" of the device: long-lasting battery, durable design and a three-year upgrade warranty. Are they enough to win a place in this complicated category? We explain what we think of it in this one Nokia X20 review.
Nokia X20 review: substance before style
The new Nokia device immediately shows up with a smartphone that does not mind the frills. In the package, in addition to the charging cable, you will find the smartphone with the screen protector film it's a ecological cover quite resistant. But even without the device it gives the idea of ​​being able to withstand some jolts: in the hand it gives the feeling of excellent constructive solidity. With a weight of 220 grams we cannot define it light, the dimensions from 168,94 × 79,7 × 9,1 mm they are average.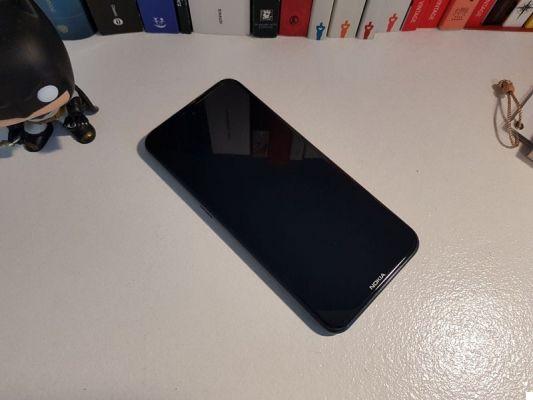 Once logged in, the screen gives 6,67 inches, an FHD + LCD with the punch for the selfie camera, has not-so-conspicuous edges. But in this category we have seen more elegant solutions. However, the impression is that what it loses in design makes up for it in strength. Once switched on, the colors are realistic, although not particularly bright. The standard refresh rate from 60Hz it does not surprise, but neither does it disappoint. The night mode to reduce blue light is not very sensitive in our opinion, darkening the vision a bit. But overall, the display is well made.
On the back the camera from four ZEISS sensors is arranged in a circle as we are now used to in Nokia smartphones. On the right you will find the rocker for the volume and the button for power on and unlock, which also reads the Fingerprints. On the left is the button to call up theGoogle Assistant. The entrance USB-C it is located on the underside, next to the one for the audio jack.
Smooth performance with Android 11
Nokia X20 performed really well in testing for this review. Android 11 helps make the experience smooth and intuitive. And since Nokia guarantees three years of operating system updates, you'll always have the latest version available.
Multitasking is well managed (you can switch from one application to another with ease and fluidity) also thanks to 8GB RAM, managing notifications is simple. Using the voice assistant is convenient, as is controlling external devices (from headphones to the smart home) using Bluetooth e WiFi.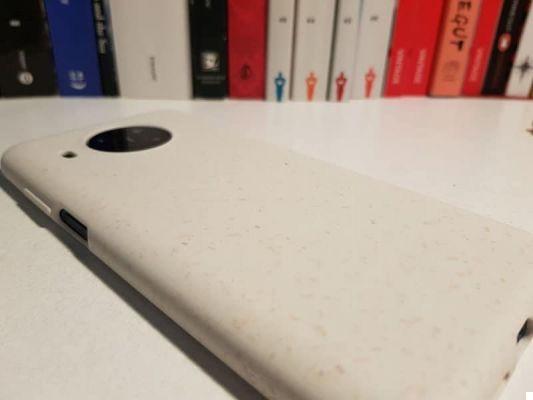 The processor Qualcomm® Snapdragon ™ 480 5G it doesn't shine in power, but only the heavier games we tested showed longer-than-normal load times. For everyday use and lighter games, you shouldn't have any kind of problem, though it is not as snappy as solutions with more powerful processors. Playing media content, from podcasts to Netflix and Disney +, works without a hitch. The speakers are powerful, although turning up the volume loses some clarity.
They particularly convinced us the use of fingerprint and facial recognition to unlock the phone: they always work and very fast. But overall, the user experience lives up to expectations.
Nokia X20 review: great autonomy
Instead, the autonomy is excellent, thanks also to the battery from 4.470 mAh. But we are convinced that the less powerful processor helps a lot to guarantee autonomy well above the whole day: even in the most intensive test phases we were unable to bring the battery to zero in a single day.
The charging, which travels, is less impressive only at 18W. Just one hour is not enough, when instead many rivals in this price range ensure record times. There is also no wireless charging, a convenience that many users have been accustomed to for some time.
ALSO READ: Review of Nokia 8.3 5G, the Finnish top of the range
Solid camera, like all this smartphone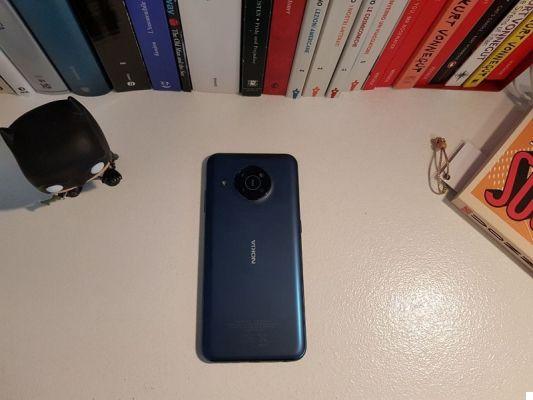 Nokia has equipped the X20 with four photo sensors on the back, arranged in a circle. The main sensor has 64MP and it is the real protagonist when you shoot. L'ultra-wide da 5MP, Depth Sensor da 2MP and Macro da 2MP they do their duty but without impressing. That said, if you want to take standard photographs, without playing around with settings too much (although there is a lot to choose from in the app), it does its job as it should. You can shoot videos in 1080p and 60fps, with good results.
The selfie camera sensor doesn't shine but it does it behaves very well for video calls and everyday shots. If you want a smartphone to flesh out your wall on Instagram and TikTok you will have a trusted companion, but not as superlative as some rivals.
Below are some shots.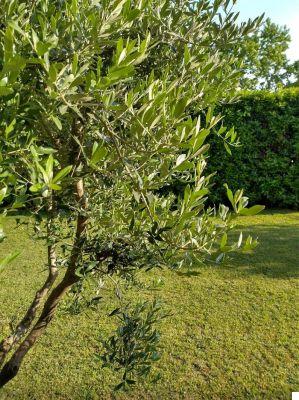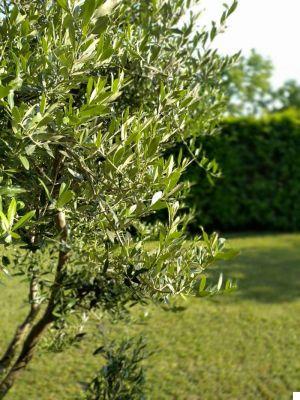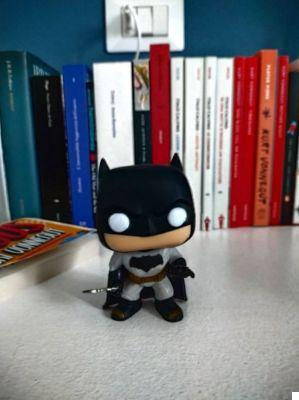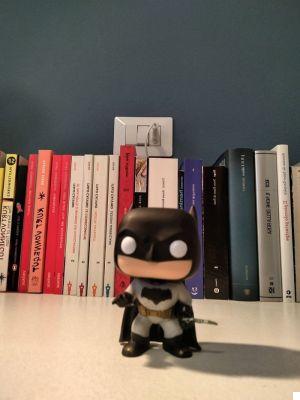 Discover the best offers of the day on the telegram channel of technologicfans
Nokia X20 review: is it worth buying?
The new Nokia X20 has a lot of good qualities on its side. Turns out solid and well built, has a great autonomy and can satisfy the average user in all his needs without problems. You also have the screen protector and the ecological cover, so as not to miss anything.
The real problem is competition: with a price of 399 € (although you can already find it for a few tens of euros cheaper), it has really excellent rivals. In this range you will find smartphones with ultra-fast charging, 90 or 120Hz refresh rate screens and more performing processors. On its side, Nokia X20 puts 5G and above all three years insured with the latest version of Android, which is not something to be underestimated: it means that you will be able to use this smartphone longer than almost any rivals. Too bad for Nokia that in this price range there is also Pixel 4a, which not only has three years of updates but sees them arrive earlier. And it has one of the best cameras on the market.
That said, Nokia X20 is a safe choice: high build quality, solidity and clean and snappy software. It is not a smartphone that amazes, but it is a real guarantee.
PRO
Android 11 and three years of update
Excellent autonomy
Constructive solidity
AGAINST
Low-powered processor
Camera does not impress
Rivals in the price range
Discount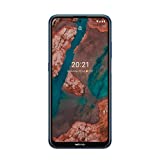 Nokia X20 - Smartphone 5G Dual Sim, Display 6.67" FHD+,...
New 5G Smartphone Spring-Summer 2021.
Capture the most beautiful details of the things you love with the powerful camera with Zeiss optics; quadruple rear chamber ...
Operating System: Android 11; Nokia X20 guarantees you 3 years of software updates to keep you up to date and ...
372,74 EUR −5% 354,41 EUR Buy at Amazon TagsHMD Global Nokia nokia x20 Nokia X20 review, a guarantee