- Oliver Onions, iconic duo formed by Guido and Maurizio De Angelis, pay homage to the memory of Bud Spencer, who passed away five years ago. From this week, in fact, the new song is available in streaming and on all digital platforms BANANA JOE feat- BUD SPENCER. This is a reissue of the popular song that anticipates the new album to be released next autumn for BGM with the title FUTURE MEMORABILIA.
BANANA JOE feat- BUD SPENCER anticipates the new Oliver Onions album
BANANA JOE feat- BUD SPENCER resumes the title track of the homonymous cult film of 1982 directed by Steno (Stefano Vanzina) and made starting from the unforgettable musical carpet created by the Oliver Onions. This new version of the song is a real tribute to the memory of Bud Spencer, protagonist, often together with Terence Hill, of some masterpieces of Italian cinema.
We would like to point out that to remember the popular actor, from June 27th the Bout Spencer Museum di Berlino. It is a temporary museum on the cinematographic works and the sporting life of the actor that was created directly by the Pedersoli family.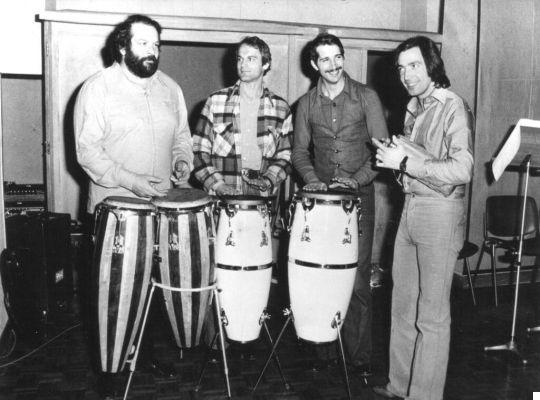 How to listen to the song
All fans will be able to ascoltare BANANA JOE feat- BUD SPENCER directly in streaming. The song, in fact, is available on all major digital platforms. Spotify, Amazon Music, Apple Music and YouTube users will be able to listen to the Oliver Onions song directly in streaming at any time.
READ ALSO: Raoul Bova is the new Don Matteo, replacing Terence Hill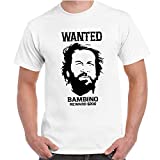 CHEMAGLIETTE! Funny Man T-Shirt with Movie Print ...
Chemagliette t-shirts! They are ideal for celebrating events such as stag / hen parties, graduation parties, ...
Short sleeve
Digital print
7,50 EUR Acquista su Amazon Tagsbud spencer Oliver Onions release the song BANANA JOE feat. BUD SPENCER