The systems of password management, or password manager, I'm a safe place to save all credentials used to access the various websites to which you are subscribed. They also allow you to save other sensitive data, such as the credit or debit cards you use most often in order to buy online quickly and easily. There are tons of password managers on the web, either integrated in the various browsers like Google Chrome, Firefox or Safari, both like third party programs: let's analyze together what are the characteristics and differences of the most popular services, to find the best password manager program that's right for you.
Password manager: goodbye to forgotten credentials
Password management in browsers

Password Manager Google
Microsoft Edge Password Manager
Lockwise di Firefox
The Apple keychain

Third party password management

LastPass
1Password
DashLane

Password manager: conclusions
Password manager: goodbye to forgotten credentials
The best passwords to use are those that cannot be remembered, so you definitely don't have your date of birth, your name or that of your last pet. Also, to preserve your online security, it is always use different passwords to prevent a hacker from logging into several of your accounts with the same credentials. But what if you don't want to use your beloved old notebook to write down all the access codes?
I think about it password manager, ie password managers that allow you to save your credentials in complete safety, and then propose them to you when you log in to each service. These programs are extremely safe, as they are protected by a master password - chosen by you and which you must always remember - which allows you to unlock the virtual "vault" with all your sensitive data inside.
In addition to storing and protecting login credentials for websites and apps, password managers also allow you to save private notes, credit or debit card details or your home address in order to automatically fill in the relevant fields during an online purchase.
These password management systems also have an extremely useful feature: when registering on a website, vi suggest a very secure, randomly generated alphanumeric password, which will then be automatically saved inside the vault. This, therefore, allows you not to have to invent an access key for each site, which risks being too simple to guess or very similar to others already used.
Password management within browsers
The most used browsers, such as Google Chrome, Safari, Firefox o Microsoft Edge, are equipped with a integrated password manager. The feature is very useful if you always use the same browser on multiple devices, since the credentials synchronize and are accessible from each device, such as your smartphone and PC. If, on the other hand, you prefer to use different browsers on various devices, such as Safari on your iPhone and Google Chrome on your notebook, an external password manager - which we will discuss shortly - might be more suitable.
The Google Chrome password manager
Google Chrome allows you to save your access keys automatically and free of charge thanks to the Password Manager. To access the Google password manager just log in with your account and visit this page. At each new registration, or at the first login, you will be asked if you want to save the credentials, which will then be re-proposed at each login on the same website. Always during registration, Chrome can suggest an automatically generated strong password.
Recently, Google Chrome put in a new feature called "Password check" which indicates the credentials that have been the victim of a data breach and are therefore unsafe. By starting a check, you will be shown the number of compromised passwords, but also those reused - therefore similar for multiple accounts - and those ineffective - for example that contain your date of birth -, with the suggestion to change them.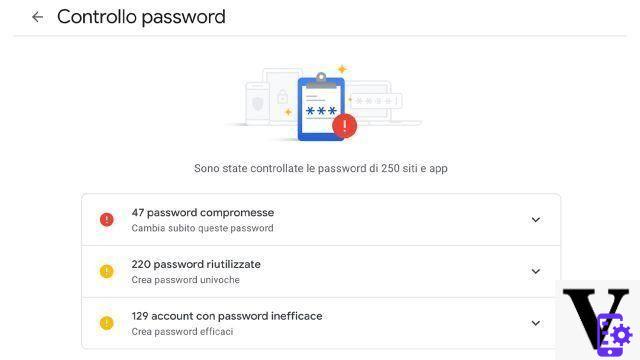 To keep your data private, and to raise the level of security, it is advisable to use one "passphrase", that is a secret code that allows you to access the various information saved within Chrome and which encrypts the saved data. A kind of master password that opens the safe.
By saving the access data in Google Chrome, these will also be repeated within the Android app. For example, if you save your Facebook credentials from the browser on your PC, they will be offered when you log in to the Facebook app of your Android smartphone.
Chrome allows you to export the data saved in a .csv file that you can use on other browsers, or to import it, although the latter is a bit unstable and not very recommended, as well as hidden.
To be able to import passwords into the Google manager, in fact, you will have to go to
chrome://flags/#PasswordImport
setting from default to enabled. After that, within the Google Chrome passwords - on
chrome :/ / settings / passwords
- you can press the three dots and select "import", choosing the .csv file previously saved by another browser.
Microsoft Edge password manager
Microsoft Edge, being a Chromium-based browser like Google Chrome, it has a very similar password manager. It too can automatically generate complex access keys which, if chosen, will be saved in the browser. To view, change or add a key you need to enter your master password.
The Microsoft Authenticator application for Android and iOS has recently been available, bringing the functionality of Edge's password manager to mobile devices. Once you open an app or website, your saved login credentials will be entered or the ones you just entered will be saved. The data is then automatically synchronized with the Microsoft account and on Edge.
Password Monitor Edge also detects compromised passwords.
The Firefox password management system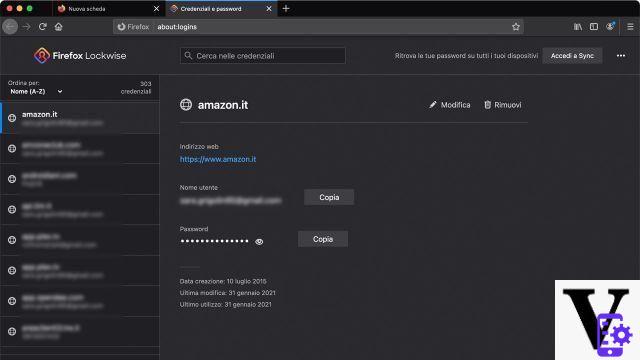 Firefox has a very similar system to Google Chrome and other browsers, called Lockwise, which allows you to store login credentials. In fact, it securely stores the user names and codes used to access the various websites, proposing them again at the time of a subsequent login. Firefox also has the option of generate a secure and effective password to be used within a website. All saved credentials will be synchronized on your devices using Firefox.
A big problem with these browser-built handlers is that they can be exploited by anyone with access to your device. To work around this, Firefox allows you to use a main password, which prevents other people from using your data. The master password must be entered for each Firefox session as soon as a website is visited for which a saved credential exists. It must also be entered when you want to remove, add or view a particular data.
it is also possible import data saved on other browsers to Firefox (even if the choice is reduced) or from a file in .csv format, previously exported, for example, from Chrome. Similarly, you can export a file from Firefox containing all the data saved on Lockwise.
Manage your credentials in the Apple ecosystem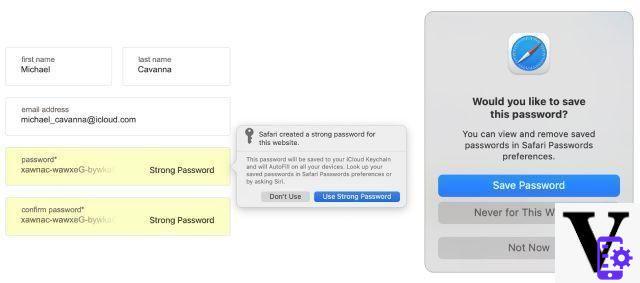 THEApple ecosystem is constantly evolving and perfectly integrates every device that is part of it. To track and protect their sensitive information, Apple users can use the "Key holder".
The Keychain allows you to save passwords and usernames of websites and applications, as well as credit card numbers and even the PIN code of bank accounts. Once a new access key has been entered, the user can choose whether to save it within the Apple password management system, to have it always ready and synchronized with the other devices in the ecosystem. To be able to view or change your credentials on a Mac you need to use the "Keychain Access" application, or go to Safari> Preferences> Password and enter the master password that corresponds to the one you use to access the Mac.
In order to synchronize the credentials with all the devices of the bitten apple it is necessary to enable the ICloud Keychain from the settings. In this way it is possible to find the same data on Mac, iPhone and iPad and take advantage of the automatic compilation, both through Safari and on any application. The automatic compilation in case of login can only take place after authentication via FaceID, TouchID or PIN of the device, so everything is extremely safe. To consult your saved passwords on your iPhone or iPad, just go to Settings> Passwords.
Like Google Chrome, Firefox and other browsers, on Safari and Apple devices you can take advantage of the automatic generator of secure passwords. Furthermore, both from Safari and from the device settings it is possible to consult the potentially compromised credentials. The system suggests changing an access code in case it has been the victim of a data breach, is too ineffective or is often used in various accounts.
Third-party programs that allow you to save and manage credentials
If you usually use different browsers between the various devices in your possession, our advice is to use a password management program. There are really many, both free and paid, which offer more or less the same features. All, in fact, have the purpose of keeping your credentials safe, always accessible and modifiable and above all synchronized between the various devices.
Among the most used there are LastPass, 1Password e DashLane, complete and secure password managers. All these programs, in fact, they encode information entered by the user and do not use this data for other purposes, such as the sale of the same to third party sites.
LastPass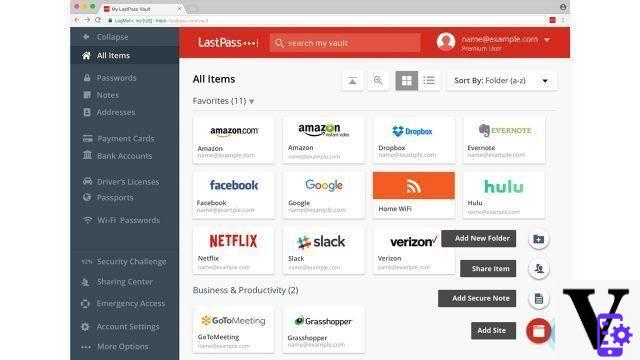 This password manager is compatible with the most used browsers, such as Firefox, Chrome, Opera, Safari, and with mobile devices Android and iOS. On the PC it appears as a real extension, which integrates into the browser, capable of saving all login credentials. In order to access the LastPass safe you must use the master password: the only access key to remember.
LastPass integra un secure password generator, long and casual, to protect your privacy. Furthermore, at each login, the extension will propose the credentials saved for that website, for quick and intuitive access. The data saved on LastPass is automatically synchronized on all the user's devices. In addition to the access keys, you can save notes, addresses, credit or debit cards and keep a copy of your passport or driving license.
LastPass can be used in free way across multiple devices. A paid plan is also available, a € 2,90 per month, which allows you to have 1GB of encrypted file storage space.
Discount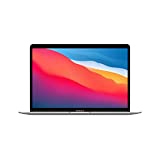 2020 Apple MacBook Air con Chip Apple M1 (13", 8GB RAM,...
Apple-designed M1 chip for a new level of CPU, GPU and machine learning performance
Unprecedented autonomy, with a battery that lasts up to 18 hours
Up to 8x faster 3,5-core CPU to handle projects at unprecedented speeds
1.159,00 EUR −10% 1.048,07 EUR Buy on Amazon
1Password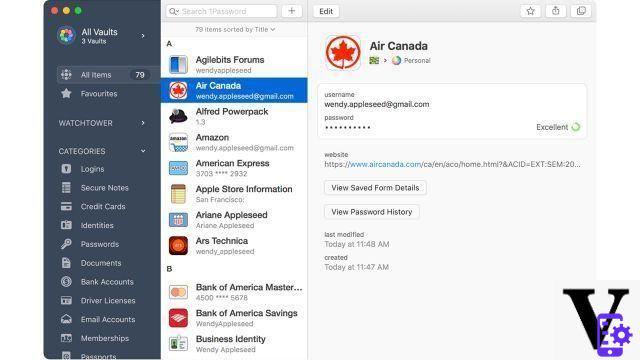 This program is very similar to LastPass: it is available for Windows and Mac, integrating with a browser extension, as well as an application for mobile devices. It too is equipped with a secure password generator, two-factor authentication and weak passcode detection.
1Password is available for free for 14 days, after which you will need to subscribe to cost of $ 2,99 per month, billed annually.
Password management with DashLane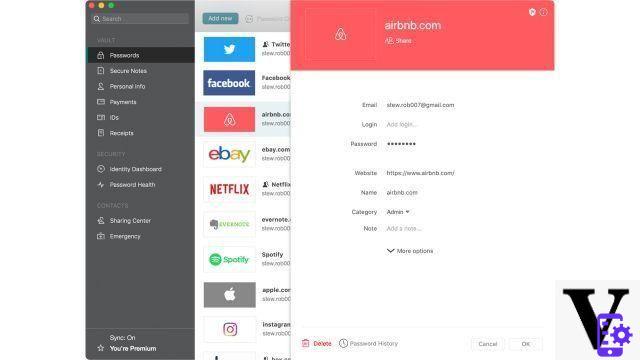 DashLane it is very intuitive and simple to use, also thanks to its clean interface. Like other systems, in addition to saving and managing credentials, it can detect passwords that are too weak, those that are breached or those that are duplicated on several different accounts. It allows you to save all sensitive information, such as credit cards and addresses, all protected by a master password.
DashLane is available as an application for Windows, Mac, iOS e Android, and integrates seamlessly with various browsers. The free version allows you to save up to 50 passwords and does not allow synchronization across multiple devices. To increase the functionality available, it is necessary to pay a subscription of $ 3,99 per month, or $ 40 per year (You can take advantage of a free trial period of 30 days). This includes unlimited devices and passwords, a VPN for wi-fi protection, and continuous monitoring for possible data breaches.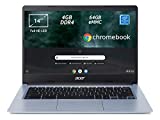 Acer Chromebook 314 CB314-1H-C2W1 Notebook, Laptop PC with ...
THE FUTURE OF PROCESSING: low power consumption and software speed thanks to the Intel processor; these...
BATTERY CHARGES ALL DAY: Chrome OS optimizes battery performance, giving you a range of up to 12 ...
CHROME OS: fast, simple and secure operating system created by Google and designed for how we live today; starts in ...
349,00 EUR Buy on Amazon
Password manager: conclusions
La online security It is extremely essential for your accounts and having a password manager, whether integrated into your default browser or a separate program, is the first step towards total privacy of your data.
The password managers listed in our article are some of the best and most secure. Choose the one that best suits your usage needs and let us know what you think. Write us on Facebook!
Tags1password chrome firefox password manager password manager Password managers, the safe of your online life