Pick-up, Truck, Ute, box body. The names by which they are known in different parts of the world are many: in Italy, however, this type of media is a fascinating subject and full of dark sides. In fact, the legislation is not very clear, in pure Italian style, and the confusion is great. So I welcome you to Auto for Dummies, the column that explains the world of cars in a simple way, ed today we will launch into the world of pick-ups. Will they be just work vehicles or also suitable for free time? Let's find out together!
What are pickups and why were they invented?
Pick-ups in the world: sales phenomena in America, Australia and Southeast Asia
What does the legislation say in Italy?
So can a private individual buy a pick-up?
Can I use a pick-up on weekends or with the family?
And can I use it for sports or to indulge my hobbies?
If I take a pick-up for private use then what do I lose?
And what are the best pickups
What are pickups and why were they invented?
Let's start with the basics right away: what is a pick-up? Where they come from? Why were they invented? A pickup is one of the members of the family of trucks, or vehicles with four wheels used for the transport of things and people. In particular, unlike a classic van a pick-up offers a cabin cabin, single or double, able to accommodate from two to 4 or 5 people. The load, on the other hand, must be positioned in a loading area that is totally separate from the passenger compartment, called the body.
The cab and the body are physically separate and they are not accessible to each other, almost as if they were part of two different vehicles. Furthermore, compared to a traditional van, the load compartment is open at the top, allowing you to cram even very tall and bulky objects.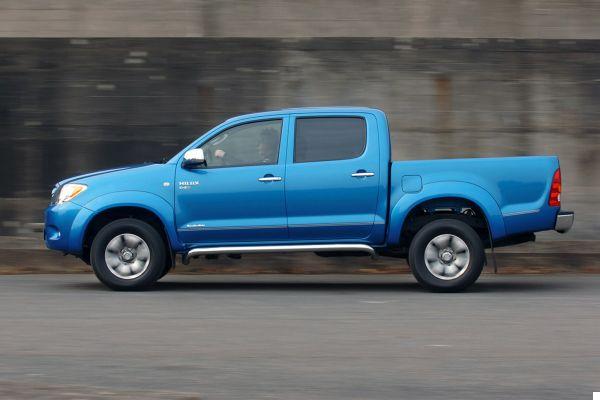 These means were born as real work vehicles: less expensive and bulky than a truck, they allowed workers, farmers and ranchers to take their goods to the city, to the markets or to work. The first pick-ups were obviously made in the homeland of the pick-up truck, the United States: the first model of "box" car was built by a small company, la Rapid Motor Vehicle Company, already in 1902, with a capacity of one ton. From that first intuition, pick-ups began to expand, also thanks to the fact that cars at the time were produced with a separate chassis from the bodywork, and therefore easily adaptable to any idea in terms of volumes, loading floors and so on.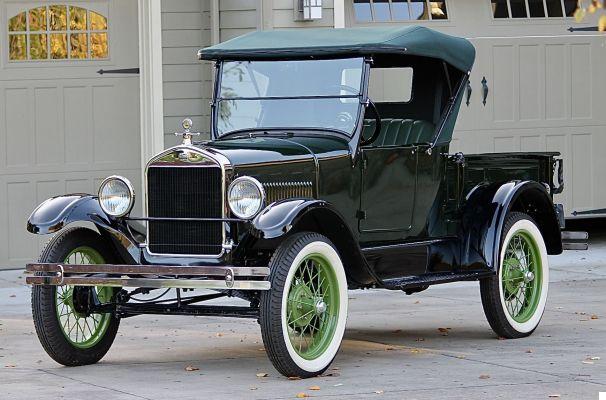 For the first modern pickup we have to wait for the 1925, with the arrival on the market of a Ford Model T equipped with a metal box for goods. The "Ford Model T Runabout with pick-up Body" was increasingly successful and was emulated by all the other American manufacturers, so much so that this type of vehicle became a indispensable means among small and medium-sized workers. Smaller and much easier to drive than a truck, more spacious and versatile than a car.
Pick-ups in the world: sales phenomena in America, Australia and Southeast Asia
Over time, however, i pickup they were increasingly used even outside the workplace. In fact, families often used this means to bring the harvest or animals to sell to the market during the week, but also to go to mass or festivals on Saturdays and Sundays.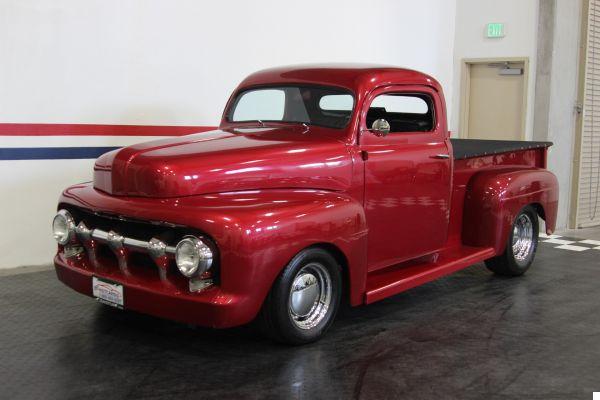 So, shortly after their birth, pickups were no longer just a totally Spartan vehicle and dedicated to business use only. They had to "soften" and offer better performance and comfort in order to meet the needs of the increasingly demanding market. Thus, various models were born that still have roots in the market today: the first Ford F-series, the F1 and F100, whose heir is the current sales champion F. Also GMC, the American company dedicated to trucks and SUVs, began to make its creations more "automotive", as well as Chevrolet e Dodge.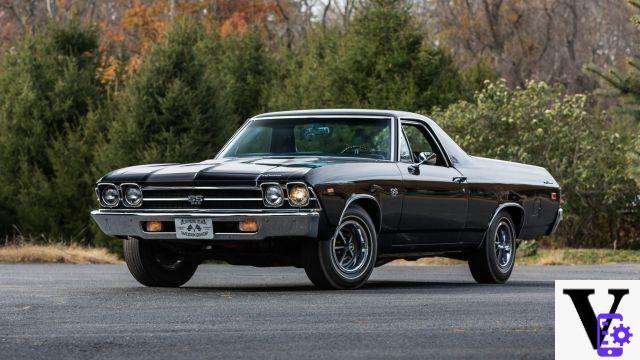 In the wake of this success of the "truck", some real cars with the body, called utility coupes: sporty, but practical. No longer off-road vehicles with ground clearance and rough looks, but real rather sporty cars, equipped in front with a passenger compartment with two seats and behind, instead of the rear seats, a huge "bed", Or cassone as it is known in Italy. An example? The very famous Chevrolet el Camino, born in 1958 but became a legend with the third generation of 1968. Derived from the Chevelle, it was also available as a real Muscle Car in SS over 375 hp. It was not the only utility coupe, however, "fought" by the rival of all time Ford Ranchero first launched in 1957.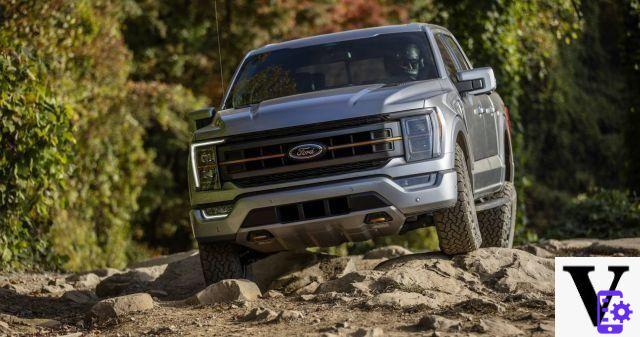 In the 80s, however, the actual pick-ups reached and in some cases exceeded the driving and comfort qualities of the sedan with a flatbed, so much so that they soon replaced them. From that moment on, the pick-up has become the vehicle par excellence for millions of American families: lots of load, sturdiness, powerful V8 engines and up to 5 seats to take the family anywhere in the overseas lands.
Pick-ups in Australia, the "ute"
THEAustralia, despite the geographical distance from the United States, she was immediately "captured" by this fashion since the early 40s. Also due to the vast, hot and unforgiving terrain like the Australian one, the Aussies have always loved this type of vehicle. But along with the actual trucks, imported or inspired by the American ones, in the 50s the utility coupe. Paradoxically, although they were born in America, utility coupes became even more successful in Australia, where they have always been known as Ute, diminishing the word coupé utility.
Their birth in Australia, however, came earlier than in America, more precisely in 1932, when a farmer from Victoria asked Ford of Australia for a vehicle "to go to church on Sunday and bring the pigs to market on Mondays". Just like the American "colleagues". From this somewhat odd request, however, an incredible story was born, which came to fruition only a few years ago.
The last Ute to leave the assembly line was the Holden Ute, which went out of production in 2017. A model based directly on the longest-running Australian production sedan, the Holden commodore, on which there would be an entire Auto for Dummies to do. This car was in all respects a normal car also quite interesting, equipped with rear-wheel drive and all the modern conveniences, but behind the rear seats there is a huge box to load anything. There was even a sporty version of this Ute, theHSV Maloo, equipped with the same engine as the Chevolet Corvette C6 of over 430 hp, true heir to the Chevrolet El Camino SS. Crazy.
Africa and Southeast Asia, watchwords: "Japanese" and "robust"
But not only in America and Australia the pick-ups have been very successful. In Africa and Southeast Asia the box bodies are very popular thanks to their proverbial robustness, which makes them perfect for rough terrain, dirt roads and long distances to cover. However, if the products of local manufacturers have always been the most popular in the US and Australia, in Africa and South-East Asia, areas without major car manufacturers, pick-up rhymes with "Japan".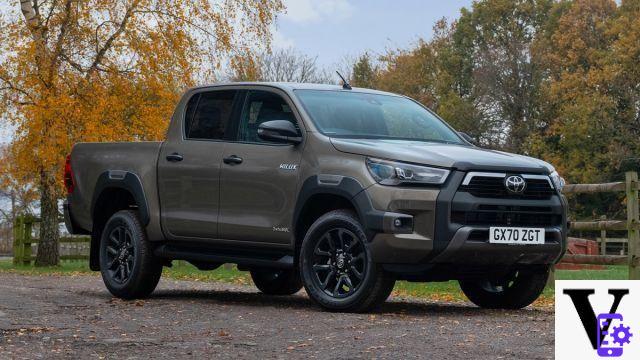 The great protagonist of these areas is a true icon of world pick-ups, Toyota Hilux. Manufactured since 1968, the super-tough Japanese pickup is a must-have for anyone who needs a sturdy, reliable and never-stopping vehicle. Iconic is the episode of Top Gear that attempts to destroy a Hilux: after having crashed it several times, having set it on fire, having even made it fall from a demolished building, the very robust Japanese always lit up as if nothing had happened. Incredible.
Together with the Toyota Hilux there are also several medium-sized pickups that are very popular in Africa and Asia, such as Mitsubishi L200, Isuzu D-Max o Nissan Navara. A slew of tough off-road vehicles, capable of overcoming any difficulty.
And in Italy? Why are they not popular? What does the legislation say?
We are therefore facing a category of vehicles that are truly loved all over the world for their extreme versatility and reliability. Features that make the pick-ups attractive even for those who want a vehicle of this kind also in Europe, even in Italy.
In our country, however, pick-ups have always been seen as simple work vehicles, by professionals in the agricultural, construction or metalworking sector. Not for nothing is one of the most popular pickups in Italy the small one FIAT Strada, derived even from the compact Palio. A vehicle totally dedicated to work, and little to free time, nor to off-road.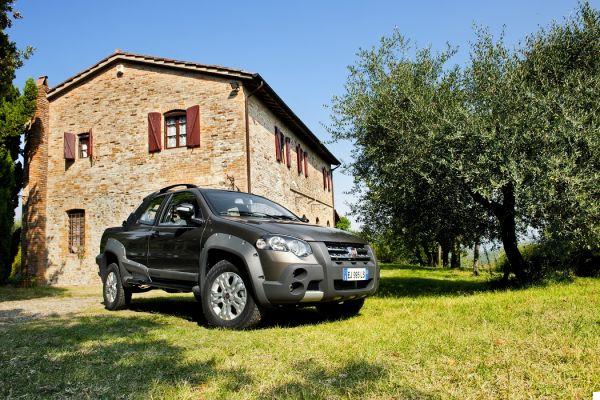 Also the other pick-ups, all of "small" dimensions such as Hilux, L200 or similar, are mainly dedicated to work, and sold in the same way as commercial vehicles. This is because in Italy the pick-ups are part of the N1 category, or that of the trucks. They are therefore equated with vans, vans and commercial vehicles with a mass of less than 3,5 tons. These are "4-wheeled motor vehicles used for the transport of things and / or people connected to the things transported". A definition that does not clarify the specific case of pick-ups, a meeting point between cars and vans by vocation. A situation further complicated by the conflict between trucks for own use and those for third party use. But what does this mean?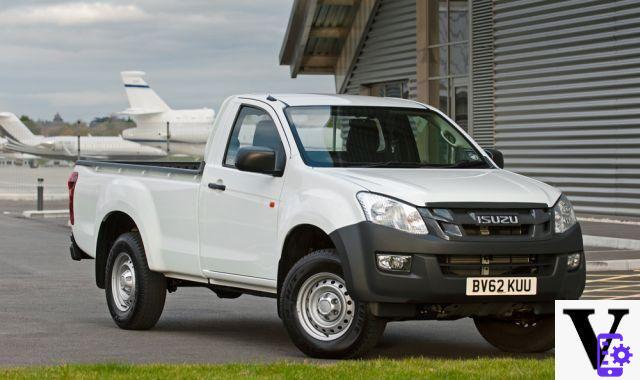 Vehicles for third party use are means given in use by a company to a third person for business reasons, for example the vans used by couriers, or trivially the trucks of road haulage companies. The pick-ups, however, are not the most suitable for this use, and therefore are almost always approved for their own use, or purchased from individual companies or professionals with a VAT number and a company connected to them. Again, in this form they can be purchased by any private citizen. In this sense the infamous should be read Article 82 of the Highway Code.
This states that an N1 it can only be used for the transport of things and people connected to things, as stated in the definition of "truck" mentioned above, unless a specific authorization issued by the Civil Motorization.
Those who violate this article and use a vehicle for their own use or for use on behalf of third parties to transport people not connected to their profession or to the things transported incurs the risk of obtaining a fine ranging from 430 to 1.731 euros, as well as the suspension of the vehicle registration document from 1 to 6 months, and from 6 to 12 months in case of relapse. But be careful to think "then I can't use a pick-up, what are we here to do?", Because the question changes if the pick-up is bought by a private citizen.
So can a private individual buy a pick-up?
In fact, this Article 82 does not mean that it is not possible to buy a pick-up or a truck in general for a private individual, quite the contrary. In fact, there are no laws or rules that prohibit the purchase by a private citizen of a truck. Until 1999 this was true: a pickup could not be used as a private car and purchased by those who did not have a VAT number or a company. Today, however, this is no longer the case: since 2000, Italy has also adapted to the rest of Europe, and has replaced the outdated term "truck for mixed use" into "truck for own use". If a person can afford and want to buy a truck, he can do so freely, and the purchased N1 truck will be considered suitable for circulation just like any private vehicle.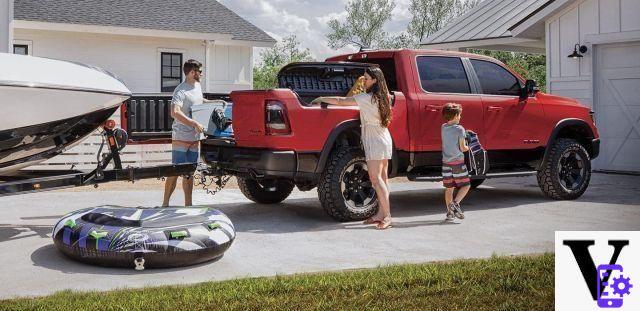 The narrative that wants the pick-up not to be used outside the working context implies that the truck was purchased by a company or a physical person with a VAT number who uses this vehicle for work. The "professional" purchase allows you to receive important economic and fiscal concessions, such as the ability to offload VAT, have cheaper stamp duty and insurance rates and, for some, even offload fuel taxes.
But in the face of all these advantages there is the use only in case of business use and not "private", as we explained a little while ago. The "rule" that prevents the continuous use of a truck is a attempt to stop a phenomenon that was raging on the roads, or to approve SUV and off-road trucks as trucks to pay less taxes and insurance. An "anti-cunning" rule which, however, has totally compromised the existence of an entire market niche, such as that of pick-ups.
However, there is a solution. If you buy any truck, even a van or a van, for your own use as a private customer you will have no limitations or impediments: it will be considered a private vehicle, like any car. A quibble not clearly specified and which once again proves nneed to review and update the Highway Code to the changed needs of 2021. A Code that must be reviewed and updated not only with regard to pick-ups, still considered vans with a flatbed, but also on other aspects, such as the use of 125 motorcycles on the motorway or other difficult issues.
So the answer is: yes, a private citizen can easily buy a pick-up for private use and use it without restrictions. But what is lost compared to "real" trucks? The only difference with the "professionals" is the need to pay full VAT and different stamp duty and insurance rates. Furthermore, the prices of the pick-ups present in the most important sector magazines are already inclusive of VAT, precisely to meet the needs of the private individual who wants a "flatbed".
Can I use a pick-up in my spare time? The most suitable scenarios for a truck
With this "revelation" all the false myths that we hear about, and that we are going to dismantle, also fall. The first "fake news" concerns the family use: "I can never use a pickup with the family and on weekends".
If it is a truck owned by a private individual, you can use it without any restrictions, as if it were a traditional car. So there are no daily, hourly or age restrictions on the occupants. The only limit present is that concerning the minimum age to travel in the front seat of 12 years. For the rest, everything is fine.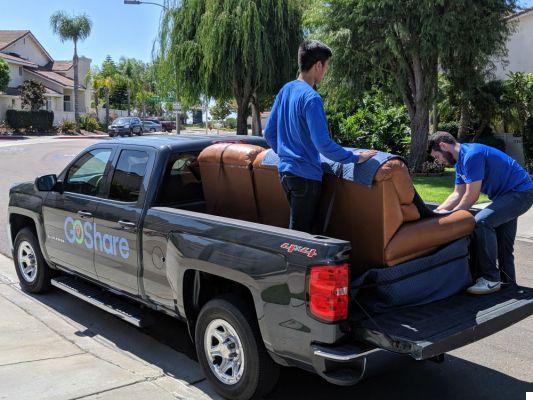 However, if you have a pick-up in the name of a company or a sole proprietorship or a freelancer for your own use, you will need to prove that you need or the load capacity of the vehicle, for example for a move or the purchase of goods. particularly large, or that you are doing work. However, this also goes to the discretion of the interpretation of Article 82 of any law enforcement agency that will stop you, even in the event of "improper" use. A classic "Italian pie". But there is a way to rest assured: buy your truck as a private individual. In this way, Article 82 will not scare you.
And can I use it for sports or to indulge my hobbies?
Absolutely yes: to transport sports equipment or even motor vehicles such as karts or motorcycles you can safely use your pick-up purchased from private. As for the media owned by a professional, however, it is again a problem of interpretation. If you are a professional sportsman and the vehicle is registered in the name of the sports company or company then no problem. If, on the other hand, you want to cultivate your passion, a particularly zealous police officer might challenge the misuse of your pickup.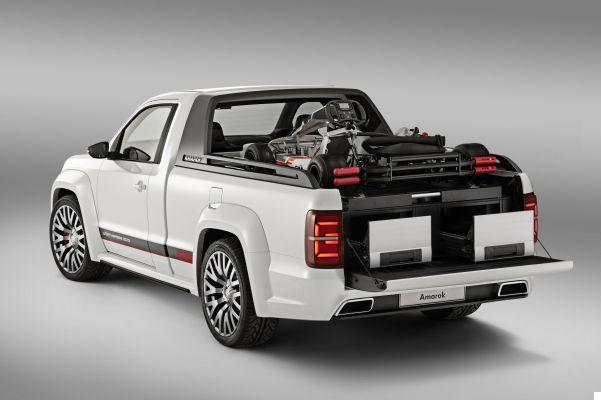 Once clarified, this situation opens the doors of a extremely versatile and potentially perfect vehicle for the needs of many people. I think for example of photographers and videomakers, professionals and not, who with a large body and "hard" suspension can allow different and particular photos and videos. I also think of all of those Sports who need a lot of space to stow their equipment, perhaps even dirty, and who need off-road capability to reach the race locations. Among other things, on classic cars (the so-called M1) the transport of particularly bulky or dangerous objects such as trunks, motorcycles or mini-motorbikes, karts and so on is prohibited. Therefore, a pick-up can and should be for you.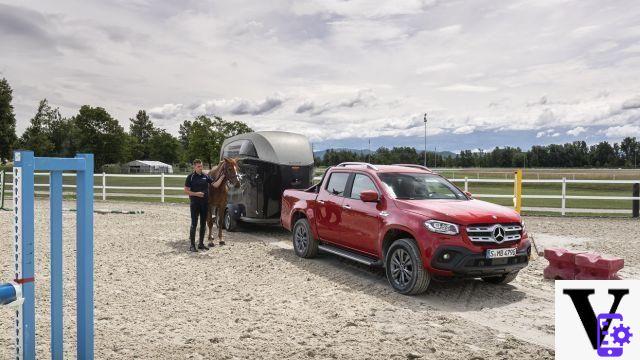 But they are also perfect for those with the passion for cultivation, for breeding, for horse riding or for those who go hunting. But also for those who need large load capacities but cannot afford a van, while the car is tight. In America, the pickup is loved and praised for its incredible versatility, and there are so many people who could love such a multipurpose vehicle. Of course, they are not exactly small, consumption is not very low and for those who live in the city they are not the best in handling. However, between the "cool factor" and the versatility of use, they are exceptional means for those who have a "free" lifestyle.
And what are the best pickups?
We have therefore clarified the rules, which in summary allow to every private citizen buying a pick-up and using it in any context, if not "connected" to any company or business activity. There are no restrictions on days, use, occupants or the like if you buy a pick-up from individuals. You will soon be ready to fill the box and set off on an adventure.
But what are the best pick-ups on the market for those who work and for those who want it for leisure? This question deserves a separate episode, and indeed the appointment is for next Friday, where we will see the best "hard and pure" models and the best pick-ups for everyday life on the market. See you then at the next episode of Auto for Dummies. Will you be there? I wait for you! Hi!
Discount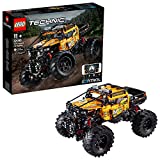 LEGO Technic Off-Road Vehicle X-treme 4x4, Building Set ...
Controlled via the LEGO TECHNIC CONTROL + app and powered by a Smart Hub with 2 XL motors and 1 L motor for ...
The LEGO app controlled X-treme 4x4 off-road vehicle is controlled via smart device with 3 alternate screens
Multifunction control: Drive forward, reverse, steer, accelerate, brake, overcome obstacles, play sound effects and ...
229,99 EUR −16% 192,63 EUR Buy on Amazon Offer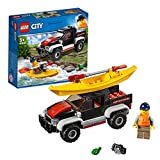 LEGO Kayak Adventure
Includes a kayak enthusiast minifigure and a frog
This cool LEGO City set contains a sturdy off-road vehicle with large front bumper, opening floor, cab ...
Accessory elements include a life jacket, paddle and camera
9,99 EUR −9% 9,09 EUR Buy on Amazon
Here then find the latest episodes of Auto for Dummies!
Long-term rental: how it works and how much it costs | Auto for Dummies
What are the 10 best cars for novice drivers? | Auto For Dummies
Did you know that? The Tech Princess Telegram channel was born with the best offers of the day. Sign up here!
Tagspick-up pick-up auto for dummies pick-up cosa sono Pick-ups: what they are, who can buy them and the relevant legislation | Auto For Dummies