You've most likely heard stories of people hunting Pokémon in their farms, hospital rooms, and even bathrooms before. A teenage girl also found a dead body while searching for Pokémon. And police in Missouri said four suspected robbers were lured thanks to Pokémon GO. There are many people who are getting wrapped up in this game.
Pokémon Go is a free GPS-based game developed by Niantic for iOS and Android devices. It was released in July 2016 and the game is all about capturing, battling, and creating virtual Pokémon that appear all over the real world. Although the game is free to play, it does support in-app purchases. There is also an optional wearable Bluetooth device, the Pokémon Go Plus, slated for future release and which allows users to be notified when a Pokémon is nearby.
How to install Pokémon GO on Android without Google Play
If you have Google Play installed and running on your Android device (Samsung, HTC, LG, Huawei, Nexus, Sony Xperia, etc.) it's all very simple: just access the Pokémon page and proceed with the installation.
If, on the other hand, you do not have a Google Play account or Google Play does not work, then you will first have to download the APK file of the Pokémon GO application to your computer and then proceed with the installation on your Android phone or tablet.
Step 1. Download the Pokémon GO APK file to your computer.

Step 2. Install the Pokémon GO APK file on your Android phone
To install the application (APK format file) on your Android you can use the program MobileGo Android Manager. First download and install this program on your PC or Mac:


As already seen in the article how to install APP on Android without Google Play, before proceeding and installing the APK file you need to activate the option "Sources unknown"Through the" Settings -> Security "menu on the device.
Once this is done, open the MobileGO program and connect your Android phone to your computer via USB. On the Android device you will also need to enable USB Debug mode. Once detected you will see an image like this: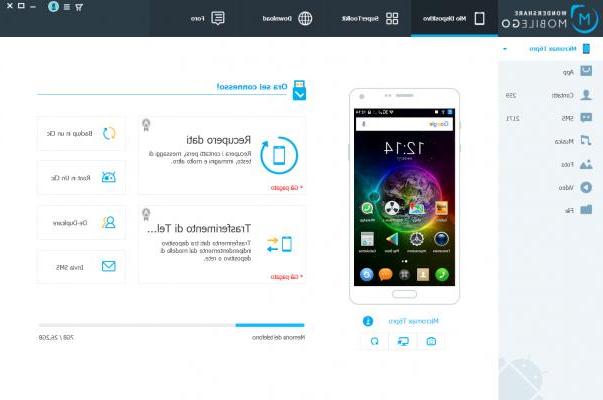 Now, from the left of the program, access the APP section to see all the applications already installed on the device. Click on top Install and select the file Pokémon GO apk. Then click on "Open" to proceed with the installation of the game on your Android.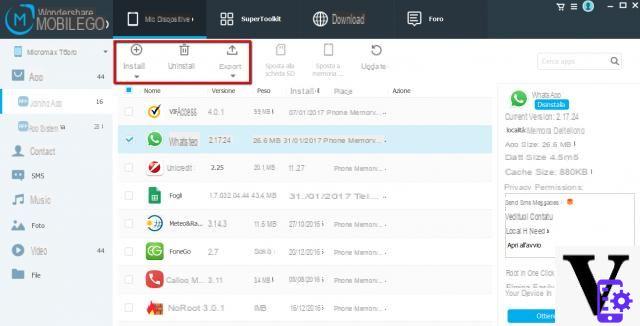 MobileGO may also automatically detect your downloaded Pokémon GO apk file. In this case you will only have to click on the Install button.