We all know the function "Find my phone" from Samsung, which allows you to locate any (or almost) lost smartphone. Now this feature seems to have undergone an interesting update, or so Max Weinbach of XDA Developers reported. Apparently, "Find My Phone" also work with Galaxy models not connected to Wi-Fi or data network. In short, even an offline smartphone can be located. Let's find out how it will be possible.
Looks like Samsung just added offline finding to Samsung's Find My Mobile.
Let's you track your phone even if it doesn't have WiFi or cellular by using other Galaxy users. pic.twitter.com/psLl1rcb4X
— Max Weinbach (@MaxWinebach) August 22, 2020
Samsung, "Find My Phone" also works offline
If you are wondering how it is possible to find a smartphone offline, here is the answer: taking advantage of the connected phones that are nearby. If your Galaxy cannot be located in any way, it is likely that devices in its surroundings can still locate it. To do this, simply enable the offline search, so as to allow your phone to find the closest ones. And here you will help those who are desperately looking for their smartphone. However, you will have to be the one enable the function in Settings, with the option to encrypt your location if you are concerned about privacy.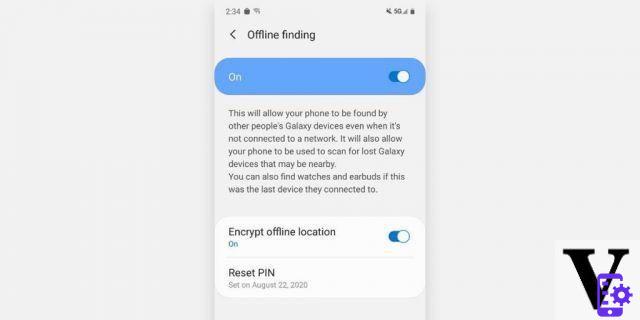 For the moment, it is not yet well defined what (or how) the "Find my phone" function allows to locate. Smartphone? Earphones? Watches or what else? It is not yet known to us. What we do know, however, is that updating this feature can be really useful for finding a lost smartphone. Especially if you are traveling, in an area where the Internet connection does not arrive. At this point, the update seems rather necessary. When ready, Samsung will send you a notification, so all you have to do is click on it to get to the page "offline search" settings. Once here, you can enable and disable the feature at will, but remember to do so if you know you are going to a place where there is no connection.
Discount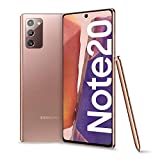 Samsung Galaxy Note20 Smartphone, Display 6.7" Super Amoled...
The precision of the S Pen meets the power of the Galaxy Note20. Thanks to the versatility of Bluetooth, the control ...
Advanced performance with 8GB of RAM and the powerful Exynos 990 processor. You can store thousands of photos and videos at high ...
Large 4300mAh smart battery ensures worry-free prolonged use. With Charging ...
979,00 EUR −34% 643,99 EUR Buy on Amazon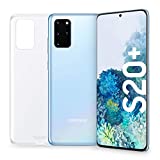 Samsung Galaxy S20+ 4G & Clear Cover, Display 6.7" Dynamic...
The package also contains a transparent clear cover compatible with the smartphone
Try the Space Zoom 30X to capture details that you risked missing; our Zoom consists of an optical Zoom ...
With the 64 MP resolution of the Galaxy S20 + you will have millions of pixels at your disposal for sharp shots that ...
651,05 EUR Buy on Amazon TagsSamsung Find My Phone Samsung, the "Find My Phone" feature is also available offline