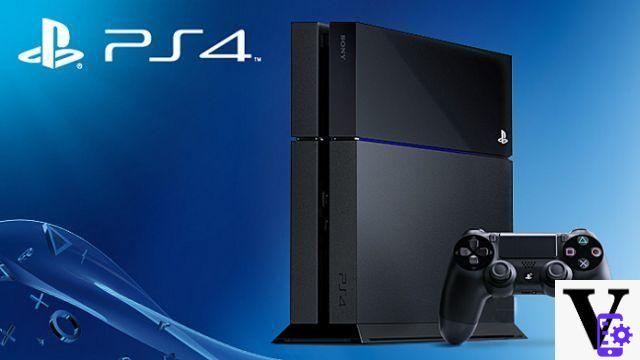 Big numbers for Sony and its console, which continues to record astronomical sales numbers.
On the market since 2013, PlayStation 4 immediately obtained a great consensus from gamers, allowing the Japanese house to record a high number of sales. Despite all the efforts made over the years with the Xbox brand, Microsoft has never managed to get its product off the ground, unlike what its direct competitor did.
So let's take a look at the latest sales figures released by the PlayStation mother.
PlayStation 4: mind-boggling numbers
A few hours ago, the Japanese giant said it had sold more than 91,6 million of unity globally as at 31 December 2018, of which over 5,6 million during the Christmas holidays.
As far as videogames are concerned, we talk about more than 50,7 million of securities sold all over the world, always during the holidays. Big numbers also for the last game of Insomniac Games, that is Marvel's Spider-Man which, as of November 25, 2018, had more than 9 million copies sold.
He spoke to comment on this company John Kodera, CEO di Sony Interactive Entertainment:
"Thanks to the continued support of our fans during the holiday season, we are pleased to announce that PS4 has reached 91,6 million units globally. We are also happy to announce that PlayStation Network monthly active users continue to experience strong growth that surpassed 90 million at the end of November 2018.
I would like to express my deepest gratitude to our community of enthusiasts around the world and to our partners, who help us achieve these important milestones. This year we will bring more and more inspiring experiences to our fans, with a highly anticipated line-up of exclusive games for PS4. Looking to future goals, SIE will continue to evolve and further expand the platform, so as to offer the best interactive entertainment experiences in the world ".
What do you think? The milestone reached by the flagship of Sony is it deserved?
[amazon_link asins='B01LQF9RDI,B07H1G3MLH,B07FVQBQ4T,B0777VJGZD,B07BBBXMBC,B07GRLPXZZ' template='ProductCarousel' store='gamspri02-21′ marketplace='IT' link_id='1811167b-13fc-11e9-a31e-4552b92a8cfd'] Tagsconsole PlayStation 4 ps4 Sony vendite Sony: here's how many PlayStation 4s have been sold to date