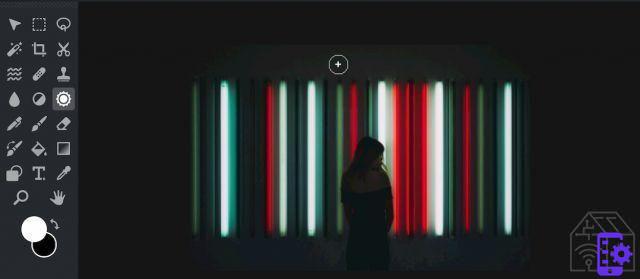 Thanks to the spread of smartphones and the presence of cheap digital cameras, more and more people are used to spring e handle their photos. How to do it, however, if you need to do some changes to these, especially if you do not have a specialized program such as Photoshop? The solution may be to turn to one of the many web services dedicated. So here's the top 5 of the best sites to edit photos online.
The 5 best sites to edit your photos
Trace by StickeMule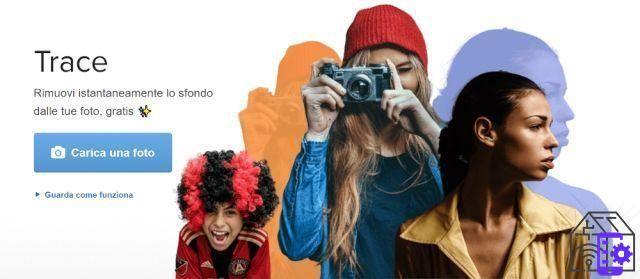 Maybe you already know StickerMule as a site to order stickers, labels, magnets e custom adhesive tapes. But you probably don't know what his tools are for edit photos. Two of these of these are in beta (upscale) or are they paid (Redraw), but there is one that, in addition to being fully functional, is also totally free.
His name is Trace and allows remove the background from your image and even of replace it. The process is completely automatic: just upload your photo and the system will recognize the subject of the photo by itself, removing the rest.
The tool, as mentioned above, is completely free, and only requires you to log in to the site, either with a dedicated account or with your own account Google. The idea is in fact that, once you have cropped the image, you can proceed directly to the creation and order of stickers and other products.
Squoosh by Google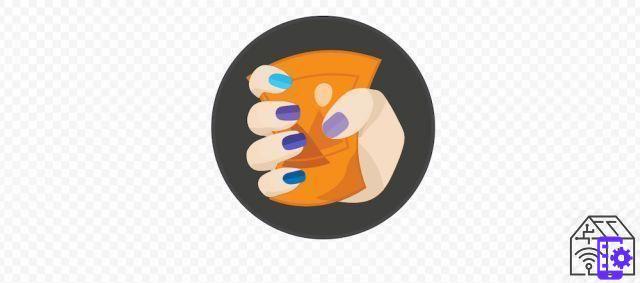 More than a site, Squoosh is a web app, can be installed on your device directly from the browser in order to be used as well offline. Created by Google its purpose, as the name suggests, is to reduce the weight of an image in terms of bytes.
After uploading the image, in fact, you can resize it, reduce the color palette, choose the export format and increase or decrease the compression level. Following each action it is possible to see the final weight of the image compared to the original, in order to find the right compromise between lightness and quality.
The tool, very useful for adapting images and photos on the fly a siti web, social and other contexts with size limits, is continually being improved by Google. Already, however, its algorithm is extremely advanced and allows you to significantly compress an image without visible reductions in quality.
Collage Maker by Befunky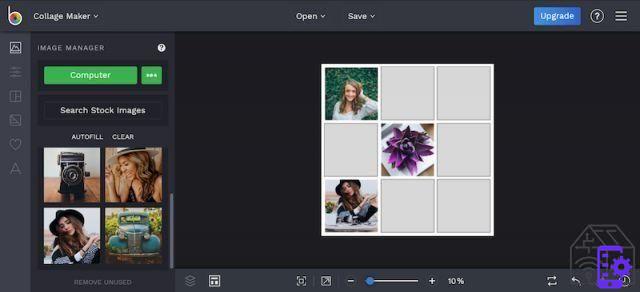 If you are looking for a tool to do photo collages, Collage maker could be for you. After choosing a grid among those available, you can in fact position your photos easily and automatically. You can then also choose background colors e add geometric figures and writings, among other things.
The tool and its basic features are free, but you can also subscribe to theBeFunky Plus subscription to access additional features and resources. In addition to unlocking new ones grids, pattern e reasons, you will in fact have switched to several tool AI e filters to edit images. In addition, the subscription, as well as for Collage Maker, also includes advantages for Photo Editor e Graphic Designer, the other two BeFunky web tools.
Polarr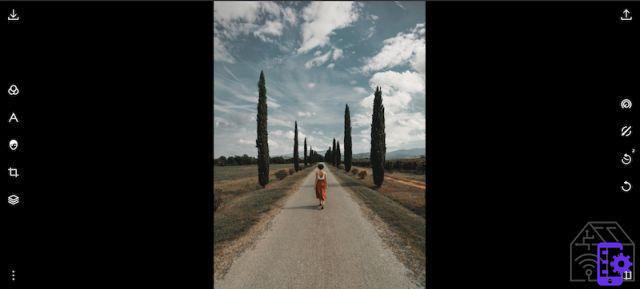 In addition to cropping, editing, and general photomodifica, you may be interested in operating the editing to your photos, with for example filters e color adjustments. A perfect site for these operations is Polarr, which allows you to do this and much more.
In addition to having many predefined filters, the site allows you to adjust the individual parameters for each, so that you get the perfect result. However, the filters are only part of the story: Polarr is also equipped with writings, geometric shapes, corrections for faces, cropping options e stackable elements like clouds e Flares. Most of these features are available for free and do not require you to create an account, but some (or their unlimited use) are reserved for the version premium of service.
PIXLR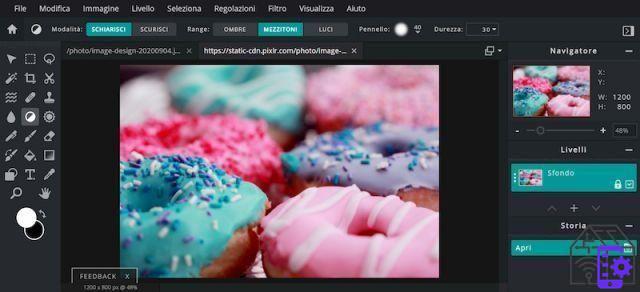 We end our list of the best sites to edit photos with a very complete example. If you are in fact looking for a tool forediting a 360° but you don't want to be tied to software downloaded to your computer anyway, PIXLR X e PIXLR E could be for you. They differ in the level of simplicity d'uso, inversame proportional all potentiality: X is more suitable for beginners, with very guided features, while E allows you to do more things for those who know how to move. The two tools also work continuously: it is therefore possible to open and modify a file in one and then close it and reopen it directly in the other.
Access to both tools, available prior login, is free and includes most of the basic features and resources. In case you want to use more advanced features, including the automatic AI cropping and access to the resources of stock content, there are also two paid plans.
OfferBestseller No. 1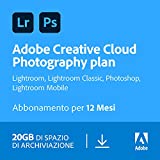 Adobe Creative Cloud Photography Plan with 20GB | 1 Anno |...
Edit: Desktop-centric with Lightroom Classic
Organization: Includes file-based catalog management
Memory: 20 GB of memory, enough to start accessing, editing and backing up your ...
154,33 EUR −36% 98,99 EUR Buy on Amazon OfferBestseller No. 2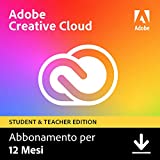 Adobe Creative Cloud | Student & Teacher | 1 Anno | PC/Mac |...
Creative Cloud offers everything you need to turn your brightest ideas into your best projects on ...
All your creative tools. In one place.
With Creative Cloud, all of your assets are inside your favorite apps, so you can quickly transform ...
237,90 EUR −29% 169,99 EUR Buy on Amazon