The 5 best online dating apps
Will you be able to find your soul mate?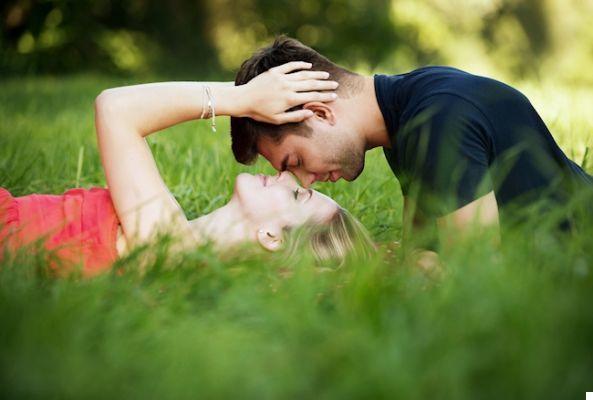 "Online dating"or"dating sites"represent combinations of words that are highly sought after on the Net. More and more people decide to look for a soul mate (or simply a fleeting encounter) on the Internet, especially on mobile.
The popularity they are having dating apps growing every day, their turnover this year will reach one billion dollars, and this figure will double over the next five years.
So, if you are having trouble with face-to-face approaches, try some of these apps. They are all free, but may require a paid membership to send and receive messages. Only one is completely free, you can find it at the bottom of the page.
- Badoo
With a community of over 375 million members worldwide, Badoo is the most used of the online dating apps for Android and iOS. Navigation is quick and easy, and there are plenty of opportunities to chat, share interests or even just make new friends.
If you remain a free member of the app you can contact about 10 people a day. Premium members who pay € 11,99 per month can take advantage of the so-called "Super Powers" which serve to have greater popularity and give access to a whole range of benefits.
- Meetic
Meetic is one of the best known dating sites in Italy and has the reputation of being among the most reliable because it manages to filter users who provide fake information. The app, which offers the same functions as on the site, allows you to use, among other things, the "shuffle" button that allows you to see and select 100 random profiles of potential partners. Different subscription formulas are available, with decreasing costs as the months increase.
- Lovoo
Primarily geared towards 30-40 year olds, Lovoo is another soul mate search site. Here, too, usability is guaranteed both by the website and by the free app. What the company calls "radar" is used to find other users nearby. Lovoo can also be accessed directly with the Facebook login. The paid functions include the ability to receive credits that are used to see who has seen your profile, which will be highlighted for a certain period of time.
- Parship
It is a site intended for 30-50 year olds (and over) with a good cultural level (many members are graduates) who intend to build lasting relationships. Once registered, you must fill out a questionnaire that takes about twenty minutes and serves to highlight both the user's psychology and his wishes. The service places more emphasis on users' personalities, and less on their physical appearance.
- Lovepedia
Is there a completely free dating service? Yes, it's Lovepedia. To access it you only need an email address and a registration. To be successful and to be contacted by as many users as possible, it is essential to fill in an "attractive" profile: it is thanks to this card, in fact, that you will be voted, and the more votes you receive, the more likely you are to be contacted.
Choose the best for your smartphone: InformaticsKings mobile offers you a range of offers suitable for all budgets!