The 6 most absurd and useless apps for Android
Time for holidays and crazy pastimes for your smartphone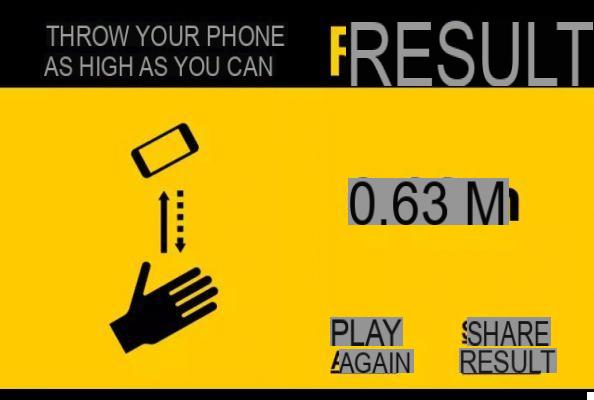 Since the days of the first iPhone, alongside the indispensable and very useful Whatsapp that accompany our everyday life, many were born simply useless applications. Some are funny or funny, others often pretend to be doing something useful but in reality they really don't do any good. Here are the 6 most useless apps for Android.
Abu Moo collection
This group of 6 apps has a total cost of around € 2100 and each of them simply consists of a gemstone shaped widget to put on the home screen of your Android. Nothing else. It certainly is a way to show friends that you have a lot of money to spend.
Fan Cooler
This is a fan simulator, no more, no less. Obviously not a breath of air will come out of your smartphone, while the graphics will show the rotating blade with the classic background noise. Probably the least useful app ever, but at least it's free.
The most Useless App Ever
Ok, forget what we wrote above. This is the most useless app ever, the name itself says and frankly it's impossible to imagine a less useful app. It contains nothing, the icon is a white square and at the time of launch it self-terminates. Sublime!
Virtual Beer
A great classic, present in the app stores since the launch of the first iPhone. Turn your smartphone into a virtual beer mug: by tilting it, moreover, you can simulate drinking a nice pint up to 'empty' the glass! Useless and obviously not thirst-quenching.
Fake Call
With this app you can receive, program and show in the call log of fake phone calls by existing or invented contacts. Useful only to get out of embarrassing situations, quite useless in all other circumstances.
SMTH
S.M.T.H. o Send Me To Heaven it is an app to be used with great caution: it is a game in which you throw the phone upwards and the app calculates the height of the launch. You can also challenge friends to see who gets the highest score, until, of course, the phone breaks. Ideal for those who are rich or very bored.
Whether your apps are useful or not, make the most of your Android smartphone with a InformaticsKings mobile SIM. Discover all MyOpen offers here!