Why look at it is the new Tech Princess column, edited by Mattia Chiappani and Veronica Lorenzini, in which they reveal why you should watch a certain TV series: the chosen series of the day is The Alienist, TV series available on Netflix and inspired by the novels of Caleb Carr.
The Alienist, from bestseller to TV series - is it worth it?
I know you are disappointed this time I'm not bringing you an Asian TV series but trust me if I tell you this is worth your time. And then, between us, rest assured that our beloved Asian series will return. The Alienist is a TV series inspired by the novels of Calber Carr, broadcast on the TNT network and subsequently made available on Netflix around the world.
The series consists of two seasons: the first counts 10 episodes, published in 2018 while the second, entitled The Angel of Darkness, counts them 8 published a couple of months ago.
We are catapulted to New York, in 1896. In this period the city is a victim of continuing murders, brutal e mysterious. Police Commissioner Theodore Roosevelt, when he finds the mutilated body of an abandoned boy next to the Williamsburg Bridge still under construction, is forced to call two people to his aid to investigate in total secrecy.
The first is the analyst and doctor Laszlo Kreizler, the second is a close friend of his, the illustrator John Moore.
READ ALSO: Community - Why watch it?
Sara Howard, the commissioner's secretary, joins this group. The young woman is determined and determined to become there first female detective of the city. The group will find themselves dealing with gangster e corrupt cops, will have to do everything possible to get into the mind of the serial killer e draw a psychological profile of the alleged murderer based only on the details of his crimes.
In the second season, however, our three friends will follow one new trail of terror e murders, topped with kidnappings, broken hearts and news that will upset their lives.
We are realistic, my friends, we are now in confidence. Less than twenty episodes are not many and I assure you they will fly off like dust during the spring cleaning - yes, a very peculiar metaphor but we understood each other. Let's calmly analyze why this TV series deserves your attention and probably yet another rewatch from me.
A psychological thriller that will captivate you instantly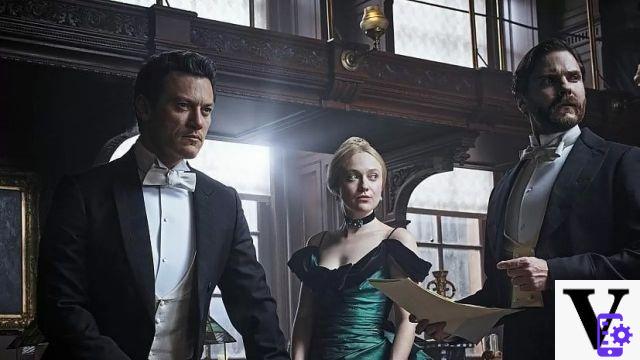 Thrillers have always fascinated me, if it comes to thrillers with some psychological nuance or even horror, I'm more than thrilled to see such a product. At first my attention was drawn to the trailer and this interesting cast.
So I decided to look at it at that time I had nothing to see - this is a more unique than rare event and I remember being traumatized by the ending of another series, so I needed something that could distract me. It took a little, one simple joke and thatmacabre atmosphere e gloomy to win my heart.
You know those TV series from which you can't get away from it in the slightest, not even to take a bath or baby food break? Here, the Alienist can boast of being one of those TV series. The episodes all last about forty-five minutes but I assure you that you will finish them in an instant - roughly.
You don't even realize the time that passes, we just want to find out what happens next. Particularly because the plot undergoes a gigantic crescendo, each episode offers us incomprehensible and, at the same time, curious details. We feel empathy for the characters, we would like to be by their side.
Let's say then, it's a bit like we were. The series manages to capture the viewer in an overwhelming and particular way. At the same time, we are completely enthralled by the photography, from this atmosphere macabre e dirty that the director shows us in both seasons.
The events are so brutal that leave us perplexed yet we are almost fascinated. No, I'm not saying it's nice to mutilate people, brutally kill them or anything. It is, however, very interesting the way the characters act, especially our Alienist Laszlo Kreizler.
The way in which he captures us with his psychological reasoning, so targeted and precise. His words, his speeches, his guesses are almost a sweet lullaby that relaxes us and allows us to enter even more into the series. A bit like watching a documentary about a serial killer: yes it is frightened, almost, from what he has done and at the same time he is fascinated by the way his mind works.
Ultimately it is something sconosciuto. The mind of a serial killer is a huge black hole, in which it is easy to get lost. Our Laszlo, however, will accompany us to the exit.
Intriguing characters and a chaotic city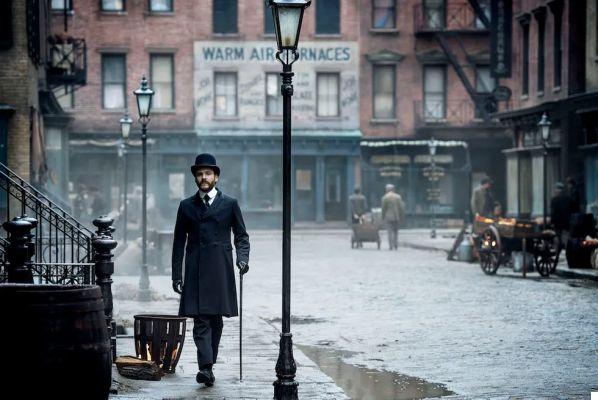 Another element that makes this series a small masterpiece and the cast and their respective characters. Whenever I see a new series that grabs my attention so much, I wonder how directors and writers manage to find the right actors, those able to fit the character perfectly that they interpret.
I am literally surprised, every single time.
The Alienist boasts a truly stellar cast, with actors giving life to mysterious characters e very intriguing. Each of them appears deciso e sure as your character and they work perfectly. Another detail that catches the viewer's attention is it social scenario that the director presents to us.
We are in a city where total chaos reigns, the poorest social class is not taken into consideration, i minors are exploited and women, despite possessing numerous qualities, they have no way of emerging because of male supremacy.
Also thanks to the historical period and narrow minded of the people of that time who put the man above the woman, considering her incapable of being able to do anything other than simple household chores.
These elements do blend into the texture which develops in a twisted and intriguing way. In fact, we see the young Sara who, despite the prohibitions, obstacles and lack of trust on the part of others, does not break down e continues on its way.
The Alienist, so why should you look at it?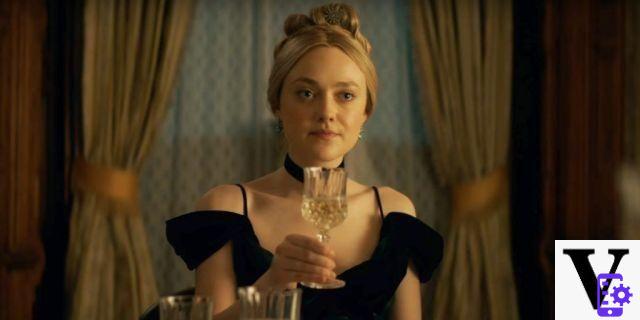 The Alienist is the perfect series for anyone who loves thrillers spiced by mystery, fish profiles e violent murders. The series boasts a very special plot, interesting, able to capture the attention of the public in a few minutes. The topics covered are many strong e impact, so they are not recommended for a more sensitive audience.
The stellar cast makes the series even more addictive. Each character has a well-defined psychological and social profile, which will allow us to get to know them slowly and at best during the course of the episodes.
This series is one of what I call untouchable as it is rarely possible to create a new season at the same level as the first. The Alienist is therefore a TV series very balanced, both seasons are on the same level and offer great emotions to the public.
Absolutely to be recovered, especially because - almost certainly - a third season will arrive and we are sure it will be phenomenal like the previous ones.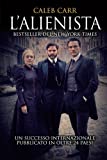 The alienist
14,90 EUR Buy on Amazon TagsCaleb Carr The Alienist netflix Why watch it The Alienist, from bestseller to TV series - Why watch it?