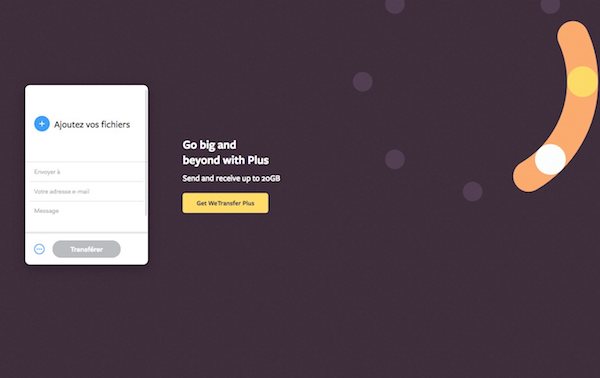 How to send large files by email? The trivial question usually arises when you have to transfer a file of several tens of megabytes. The solutions are relatively simple, provided you know them. We help you see more clearly in this tutorial.
Keep getting the message "Message size exceeds fixed maximum message size" every time you try to send an email with a large attachment? Normally mail servers limit the size of attachments to between 20 and 25 megabytes (the limit may be only 10MB with some providers), and this is probably the reason why you get an error message at every time you try to email that damn file to your coworkers.
The reason is that online storage is expensive and takes up unnecessary bandwidth when it comes to mail servers. Especially since several free services have specialized in storing and sharing large files. Of course, as always, there are several ways to tackle the problem of sending large files by email: we will try to show you the simplest!
How to send large files directly using the web version of Gmail
If you try to send too big an attachment from your favorite email client, you will still get the same error message. But the web version of Gmail can automatically store attachments that are too large in Google Drive: your recipients then receive a link that allows them to download the file in question very simply, in a few clicks. To send large files through Gmail:
Log in to your Gmail account through your browser by clicking on this link or create an account if you do not already have one
Write your email and attach the attachment
If the attachment is more than 25MB, then a message is displayed to warn you that the recipients will receive a link to the file.
confirm
How to use WeTransfer or dl.comee.com to send files up to 2 GB
WeTransfer and dl.comee.com are undoubtedly among the easiest free solutions to send files up to 2 GB for the first and up to 10 GB for the second. The services in question allow you to upload your large files to their servers and enter the email addresses of your recipients. They will then receive the download link directly in their mailbox. You can also retrieve the download link to integrate it into an email written by you. In both cases the operation is extremely simple:
Go to WeTransfer.com or dl.comee.com
Choose the file to send
Enter your email address and possibly that of the recipient
Click on Send
Note: do not close the page during the upload.
How to use Google Drive, DropBox, OneDrive, or iCloud to send very large files
It is also possible to use cloud services. Of course, there are the most common ones like Google Drive (we have seen that in this specific case its use is completely integrated with Gmail), DropBox, OneDrive or even iCloud. Although the latter is much less practical to use when your recipients do not have an iCloud account. The rest of these services all have a sharing function that allows you to email the link to the file you want to share.
There are also lesser known alternatives like Mega.nz which allows you to send up to 50 GB of data for free.
Do you know of any other easy methods to transfer files? Share your feedback in the comments!
Share
Tweet
Share
Envoyer à un ami