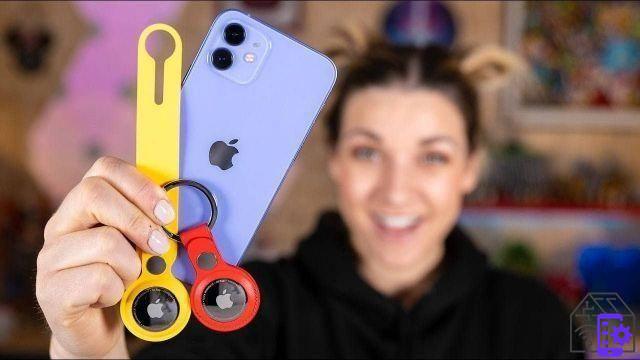 Apple Airtag recensione
Apple Air Tag è a small tracker which helps its owner a find any kind of object. You can keep it in your wallet, clip it to your keys, connect it to the remote control or put it in a purse or backpack. In short, it can basically be combined with anything. But how does it work in practice? Do you really need it? We tell you everything in this review.
Apple AirTag recensione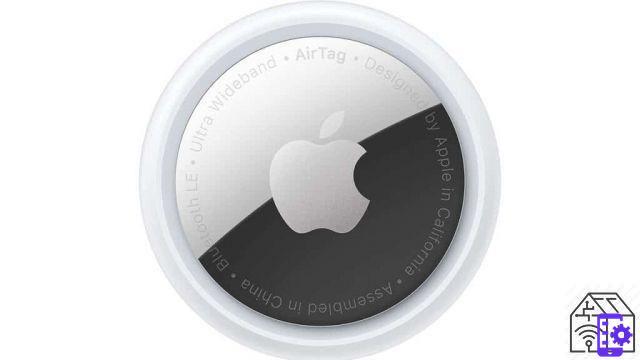 Apple Air Tag it's a pretty simple product. The main body is in plastic while on the top we find a stainless steel cover, cover that can be removed to change the battery, a 2032V CR 3 that you can easily find in any store, online and offline. However, this operation should not be carried out frequently: autonomy is about one year, so for 52 weeks you can sleep peacefully.
Compared to what happens for the other Apple products, AirTag does not provide for different colors. It exists only in white version but, by purchasing it on the Apple website, you have the possibility to customize the back with one or more emojis, a little trick that helps you to easily distinguish them from those of your friends or other trackers purchased by you or your family.
The body of this gadget, the size of a 2 euro coin, hides the accelerometer, Bluetooth, NFC and Apple's U1 Chip that uses ultra wideband, a transmission technique that is used for locating the tracker with iPhones equipped with the same chip, namely the 11 and 12 series.
Do not miss it IP67 certification, which means that if it rains or falls into the water you should not be alarmed. But be careful: IP67 means that it can stay at a depth of one meter for up to 30 minutes. Basically if you fall into the tub, puddle or sink, you don't have to worry; in the event of a fall into the sea, things get a little more complicated.
Apple AirTag: price and accessories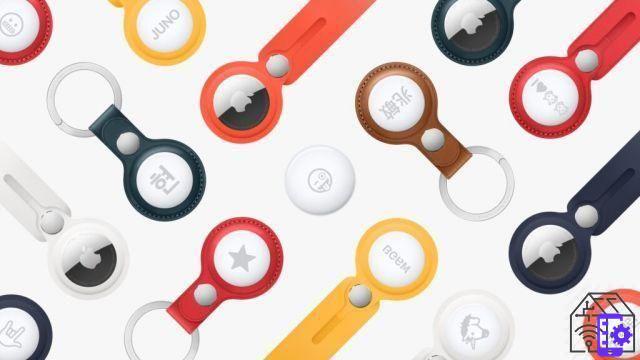 Apple Air Tag is for sale at the price of 35 euro, a cost in line with what is proposed by the competition and which is justified by the build quality and usefulness of this gadget.
At this expense, however, you will probably have to add another because yes, you can put AirTag like this, naked and raw, in your wallet or backpack but what if you want to track the keys? In this case you will need an additional accessory.
Apple has planned three: the polyurethane strap for 35 euros, the leather one for 45 euros and the key ring - also in leather - for 39 euros.
In our opinion, the Cupertino company has done an excellent job: they are well-finished, elegant and of high quality. They are not cheap though. Our suggestion therefore is to look around a bit why there are already many manufacturers of accessories for AirTag, many of which allow you to save a little something.
How does AirTag work?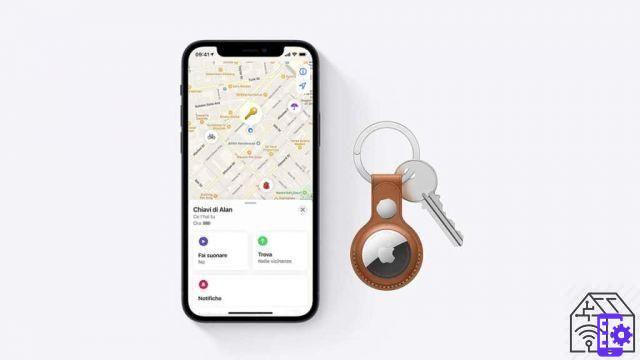 Air Tag it connects to an iPhone or iPad almost automatically. In fact, simply remove the plastic film to allow the battery to make contact and thus access the tracker. At that point the nearby iOS device will find it and offer you to configure it, by entering a name that can be the preset one or something more personalized.
After the configuration procedure you will find AirTag in the Where is it applicationby clicking on the tab Objects. Just select the tag for know where it is, let it ring and get precise directions, that guide you step by step towards him.
All of this works both outside and inside the home. This means that you can identify both objects that you no longer find and that you are sure you have left at home, such as keys or the remote control, and products that you have actually lost while you were outside the home.
To make it possible is the Dov'è network, made up of millions of iPhones and iPads around the world who use Bluetooth to identify AirTags and report - anonymously and unconsciously - its location to the owner. This system is in effect the real strength of this new gadget. In fact, the technology is not new. Tile, for example, has been doing it for years, but relying on its own network. A network that yes, it also works on Android but that requires the installation of the application of the same name. This means that, however large, it is not equal to that created by Cupertino, which is based on an app pre-installed on tens of millions of iPhones and iPads.
How to pierce your Apple AirTag
Now suppose you lose the keys with your AirTag attached.
If you are at close range and own an iPhone 12 or an iPhone 11 you will have extremely precise indications. The tracker in fact connects to your smartphone elThe Where's app literally guides you step by step. In addition, the Apple tag emits an easily recognizable sound that helps you locate it.
But this happens if you are within 10-15 meters, that is, within the range of ultra wideband technology.
If you lose an object outside the home you will have to rely on the Dov'è network. This means that strangers passing by AirTag will unconsciously send you its position to help you find it.
In case of loss, however, you will have to carry out an additional operation. Within the Where is app you will need to report the tracker as lost, enter your phone number and a message for whoever finds it.
In fact, if someone comes across your tracker, it will be possible scan it via NFC and with any smartphone. This will allow them to open a web page with your contact, so they can write or call you to notify you of the discovery and agree on the return.
But what if they find it and decide to keep it? Don't worry, they cannot use Apple AirTag for you. Once associated with an ID it remains blocked and cannot be paired with another profile without first disconnecting it from the original one.
Apple AirTag review: is it worth it?
We loved Apple AirTag: is well studied, characterized by an excellent build quality and flanked by a really extensive network that facilitates the finding of any object.
But remember that the human factor remains fundamental: in case of loss and discovery by someone else you will have to count on the fact that this person does the right thing, contacting you and informing you of what happened.
Equally vital is the correct use of AirTag which is not born to track people but only as a tool to not lose the things you care about most. In fact, we remind you that illegal uses may be punishable by law. In case of finding an AirTag not associated with a lost object, know that you can scan it, view the serial and disable it but also contact the police for a report.
That said, we think Cupertino's new gadget is really suitable for everyone, starting with the most forgetful, those who tend to always lose everything and those who are looking for just an extra security.
We also point out the possibility of purchasing the 4-pack which costs € 119 and allows you to save a little bit compared to the purchase of individual AirTags.
Don't overdo it though: you can associate 16 to each Apple ID.
Discount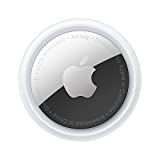 Apple AirTag news
Keep an eye on and find your stuff in the Find My app, the same one you already use to locate your devices and ...
AirTag is set up in an instant: a tap and connects to the iPhone or iPad
To find an object, you can play the built-in speaker or ask Siri for help
35,00 EUR −14% 29,99 EUR Buy on Amazon