You know, the technology is making strides by the day and software has increasingly demanding requirements. This is how a notebook purchased a few years ago starts to look like just a solid paperweight, but is that really the case? Before we permanently retire our PC it is worth it invest a few tens of euros and a little time to give it a second chance and make it reborn.
Reviving an old PC is child's play
So here we are ready to give you some valuable advice to give a new life to your notebook or desktop PC. In short, do not give it up for dead, especially in this delicate period in which smart working is spreading and not everyone can afford the expense of a new computer.
A PC that has lived through better years it could be reborn with a paltry investment of money and resources. Performance can be improved via software, with some optimizations, or by physically acting on the device. To turn you into cheerful surgeons you don't need too many skills, and luckily we are there to guide you step by step. Let's start with the hardware improvements.
Increase the RAM of your PC
RAM memory, random access memory, is the locus amoenus where data is stored until a program is closed or saved. Work closely with the processor, e the greater the RAM capacity, the better the performance of your PC. Of course, increasing the amount of random access memory in your device will not suddenly become an ultracomputer. But you might notice a significant increase in performance and it could revive your PC.

Unlike desktop PCs and assemblies, not all notebooks have the ability to increase volatile memory. So the first thing to do is to make sure you have a model with this feature. Our advice is to search online for the data sheet of your notebook and check the possibility of expanding the memory is mentioned. Furthermore, you can physically check if the RAM memory is free and modifiable by opening the body of your notebook.
Now you just have to purchase and assemble it in your device. If you have two RAM slots, the advice is divide the total memory into two equivalent banks. If, for example, you want to increase the total memory to 8GB, you will have to buy two 4GB banks.

To know the type of RAM, you can consult the data sheet (in our case, in fact, we know that we need a DDR4 RAM for notebooks) or download the free CPU-Z program. Through this software, in fact, you will have the detailed list of components inside your computer, including the random access memory.
To operate your notebook and install the new memory you don't need to have a degree in medicine or engineering. Everything is really very simple: turn off the PC, locate the RAM, unhook it - with delicacy - and fit the new desks. Magic!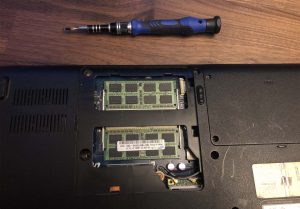 Convert to using the SSD
No, SSD is not a disease and not even a cult. It could, however, be the object of desire that will revive your old PC. It is none other than a storage memory, like the older generation magnetic hard drive, but much much faster: up to 200 times. It is also more reliable: the failure rate is up to 3%, compared to 10% for old magnetic hard drives.
Therefore, installing the operating system and the most frequently used programs on an SSD could significantly increase performance. Just at the first start you will notice how the operating system will load in a few seconds and you will no longer have to wait for geological eras before you can send that urgent email.
Over time SSDs (Solid state drives) have become very cheap, allowing the purchase to all users. For a few tens of euros you can take home a solid state drive large enough to install the operating system and everything you need for your smart working.
Also, if you don't want to lose any data from your old hard drive, we recommend this software that allows you to Cloning the old operating system, data and all installed programs in the new SSD.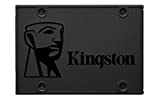 Kingston A400 SSD SA400S37 / 240G Solid State Drive ...
SSD capacity: 240GB
Read speed: 500MB / s
Write speed: 350MB / s
32,50 EUR Buy on Amazon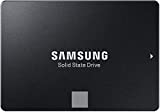 Samsung Memories MZ-76E250 860 EVO 250 GB Internal SSD, ...
Up to 550MB / s sequential read speed and up to 520MB / s sequential write speed
SATA 6 Gb / s interface and backward compatible with SATA 3 Gb / s and SATA 1.5 Gb / s
2.5 inch form factor, great for both laptops and desktops. Available capacity: up to 4TB
50,83 EUR Buy on Amazon
Not just hardware
Not all notebooks, however, can be upgraded from the hardware point of view. Many products, especially relatively newer ones, have fixed shells, or components are welded. Or maybe you will be able to replace the hard disk with an SSD, but not to increase the ram. Fortunately, however, there are some precautions that do not involve the use of gloves and "scalpels". The following tips also apply to desktop PCs, of course.
Upgrade to Windows 10
Often the PC you are about to retire, especially if purchased several years ago, is equipped with a version of Windows prior to Windows 10. Although support for Windows 7 ended in January, the latest data for February indicate that 25% of devices have this version.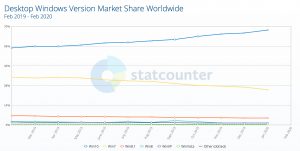 Installing Windows 10 can improve the performance of your PC since it is faster and lighter. To learn more about how to upgrade your device to Windows 10, you can visit the official page.
Use an alternative operating system: Ubuntu
If, on the other hand, you are more nerdy, or you have the curiosity to enter the world of other even lighter operating systems, the choice is very wide.
The most famous free operating system is Linux, which boasts various "distributions", including Ubuntu, now at version 19.10. Its fame derives from the easy installation and from ease of use. It must be said, not all the programs you use in your daily life may be available for this system. Forget, for example, the Microsoft Office suite, but they are there valid alternatives for almost all programs. For example using OpenOffice or LibreOffice for your documents.
Installing it is very simple: once you have downloaded the image in iso format, just burn it on a CD / DVD or create a USB stick. Otherwise you can order the Installation CD that will arrive at your home in a few days. The installation instructions are explained step by step on the official site. Also for those just curious, Ubuntu allows you to try the operating system without physically installing it on your PC, to take a look and familiarize yourself with what for many may be new.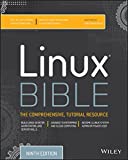 Linux Bible
Negus, Christopher (Author)
46,00 EUR Buy on Amazon
ChromeOS
Another alternative is ChromeOS. Having become famous in recent years, it has aroused the curiosity of users for its extreme lightness. This operating system is suitable for anyone who uses the computer essentially for surf the web, perhaps using Gmail, Google Docs, or for those who do not have great need for proprietary Windows or MacOS programs. ChromeOS is based on Linux system, like Ubuntu.
In addition to the official Chromebooks, the operating system is can be installed for free on some notebooks with at least 2GB of ram, thanks to the project CloudReady della startup Neverware. The complete list of compatible devices is visible here.
Installation is very simple, you just need a USB stick of at least 8GB and follow the official guide in English. If you don't chew it well, we recommend that you follow this simple tutorial on YouTube.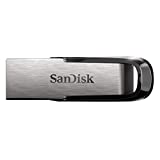 SanDisk Ultra Flair USB 3.0 Flash Drive 16GB, with ...
USB 3.0 performance and optimum speed up to 130MB / s
It allows you to transfer an entire movie in less than 30 seconds
It transfers content to your hard drive with excellent speed
14,39 EUR Buy on Amazon
Use your PC for alternative purposes
As you have seen, they exist various solutions to revive your old and beloved PC, before closing it in a drawer. If you are not sure you want to use it as your daily computer, you can always use it for other purposes. For instance as a screen for playing on the Google Stadia platform.
A second option could be to use it as a media server, then use the old PC connected to the internet as a large collection of multimedia material, accessible at any time. Thanks to software like Kodi or Plex, all this becomes very simple. These programs, in fact, are concerned with automatically catalog libraries containing your videos, movies, music or photos. By scanning the multimedia contents, then, you will find the metadata automatically downloaded, that is the poster, plot, cast and other information of your favorite contents.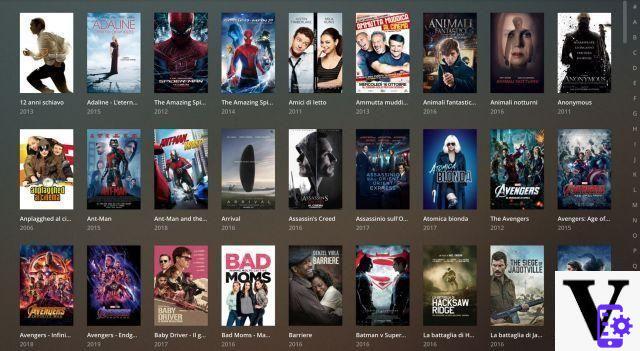 For Kodi, the installation of the media center is very simple. Proceed by downloading the software from the official website and install it on your PC. Once you have set the language (on settings / interface), you can move on to configure the libraries that Kodi will have to draw on. For movies, for example, in the "movies" section you just need to click "Insert file section" and select the folder containing all your movies. Do this for the relevant sections, adding folders for TV series and music. In the library settings, remember to set The Movie Database as an information provider and to configure it in Italian in "settings". This will allow you to download the metadata we talked about earlier in Italian.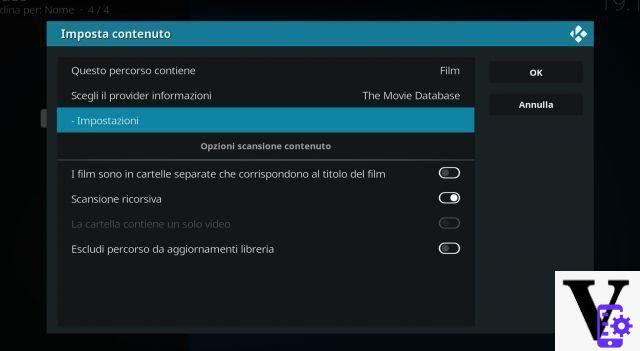 Plex the procedure is very similar. You will need to create an account on the official site and download the Plex Media Server software. Once you've given your home media server a name, that's all you need to do select folders where your movies, TV series and everything else you are interested in are contained.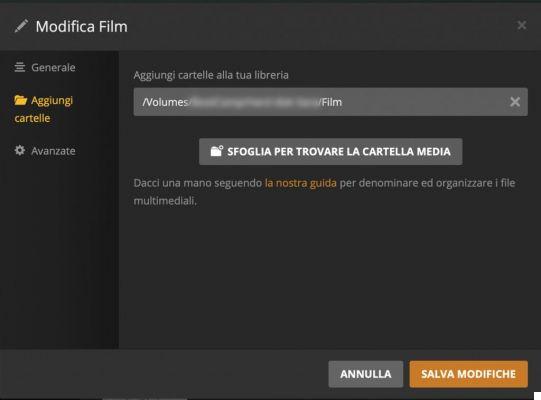 Also for Plex you will have to set up The Movie Database for metadata: just select it in the "agent" drop-down menu in the "advanced" section. That's it, now you have your entire library cataloged and organized!
TagsChromeOS Kodi linux pc Plex RAM SSD Has your PC seen better years? Don't throw it away