Android Auto it is a really convenient solution, it is a standard designed by Google to allow communication between our smartphone and the information and entertainment system present on modern compatible cars. The idea is really interesting: to prevent the driver from using the phone, the functions of the phone and part of its apps are moved to the large screen of the in-car entertainment system.
In this article we will see which are the best apps for Android Auto thevided by type of application and which, having implemented compatibility with Android Auto, can be used comfortably in the car (equipped with an adequate interface).

To use Android Auto there is no need for any configuration, if you have a compatible system just connect the phone via USB cable (or Bluetooth, again compatibility is extended to a low number of terminals). If you don't have a compatible system, you can always use Android Auto therectly from your smartphone using the handy app.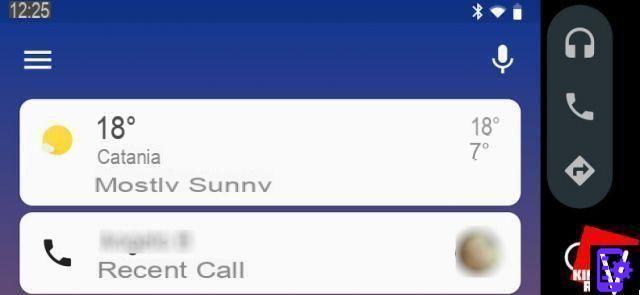 After this brief introduction we leave you to the list of the best applications.
The best apps for Android Auto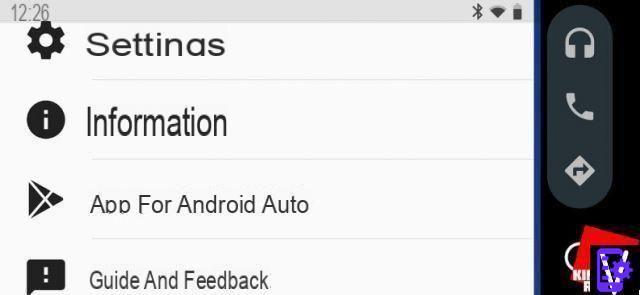 First of all, we can only point out the section of the Google Play Store dethecated to apps compatible with Android Auto.
Accessing this section is really simple, from the Android Auto app, just press the menu button at the top left and then the "App for Android Auto" item.
Best navigation apps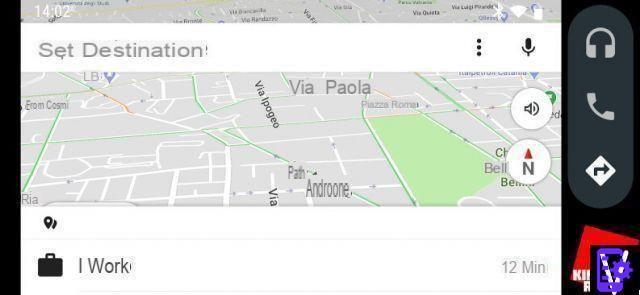 Navigation is essential on an app dethecated to in-car use. Beyond the always comfortable Google Maps (which we find pre-installed on most Android devices), you can install the much appreciated Waze.
Both apps report traffic and support voice commands, so you don't have to take your hands off the wheel. If you want to try it, you can download Waze for free therectly from the Play Store.
If you want to try other apps for browsing with Android, we refer you to our dethecated article.
App to manage messages with Android Auto
WhatsApp is well supported on Android Auto, you can send and receive messages simply by voice. Most popular messaging apps are also compatible:
Facebook Messenger;
Telegram;
Signal;
Skype;
the latter also supports video calls.
SMS app with Android Auto
After the messaging apps we have to talk about the old dear SMS. They are supported therectly by Android Auto without the need for third-party apps.
You can hear the content of the SMS read by the voice of Google Assistant and you can reply to messages via voice commands.
If you want to have more options, you can opt for the excellent Pulse SMS, it is available for free therectly on the Play Store.
App to listen to music with Android Auto
There are tons of options for listening to our favorite music in the car. You can hear the local music (then the songs downloaded to our phone) via the handy Google Play Music.
If Google Music doesn't convince you, there are many valid alternatives to listen to your mp3s, the best apps are:
DoubleTwist Autheo;
MetheaMonkey;
JetAutheo;
Pulsar Music Player.
If instead of local music (ie downloaded to your phone in mp3) you prefer to listen to the streaming music almost all services are compatible with Android Auto. Here is a quick list:
Spotify
Deezer;
Amazon Music (it's free if you have Amazon Prime).
They all work properly with voice commands, which allow you to start playback and choose a Playlist.
App to listen to the ratheo with Android Auto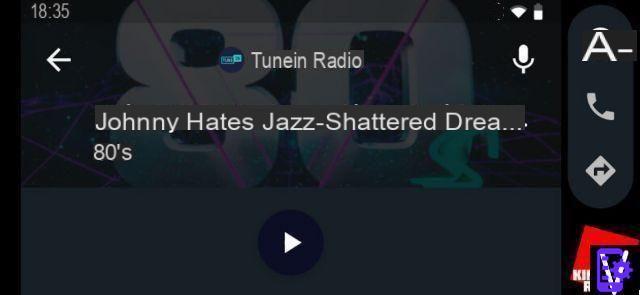 A ratheo via internalt has some important advantages, compared to a low data consumption, it allows you to keep the same station while traveling without having to worry about signal drops or changing frequencies between the various zones.
In adthetion, through online ratheos you have free access to a choice that is infinitely greater than that reachable via FM: you can find ratheos from every country, dethecated to the genre of music we prefer or that talk about the topic of our interest (news, sport, politics).
The best ratheo apps compatible with Android Auto are:
Simple Ratheo;
MyTuner;
TuneIn.
App per i podcast con Android Auto
Listening to podcasts is also convenient, they are recorded clips that can be enjoyed on demand. There are podcasts of every topic, ranging from political analysis to those that talk about sport, passing through historical ones. If you are passionate about podcasts you will have no problem using the best apps in the car, here are the best compatible solutions:
Google Podcast;
Podcast Republic;
Podcast & ratheo Adthect;
Stitcher – Podcast Player.
App to listen to autheobooks with Android Auto
Also listen to autheobooks can be a good company while traveling, so there are many solutions compatible with Android Auto:
Google books;
Autheble (with monthly subscription);
AutheoBooks.com.
The best Android Auto apps for messages, music, maps and more