Evernote: the most famous
Evernote is the ultimate historical note-taking app. Aside from a bad decision in 2021 that was quickly overturned after users' grumbling, Evernote has it all, starting with its plethora of features.
With Evernote, it is possible to save handwritten notes, text, images, sound and even a file. You can then store everything in "notebooks" to perfectly organize your projects and ideas. Your data is synchronized online and can be accessed from just about any device.
Market leader and present since the beginnings of smartphones, Evernote is a real gas factory offering a lot of possibilities and interactions with other services. It is possible to create automations with IFTTT, preview Google Drive files, etc.
However, it is necessary to register (it is possible to do it with Google) to synchronize your data and take advantage of the free offer (2 devices only, size of notes and uploads limited). To have access to all the possibilities of the application, it will nevertheless be necessary to switch to the premium subscription. Count 6,99 euros per month in monthly billing, or 24 euros in annual billing (i.e. 5 euros per month).
Its strong point? Evernote is very comprehensive. Its weak point? You still have to pay for more than 2 devices.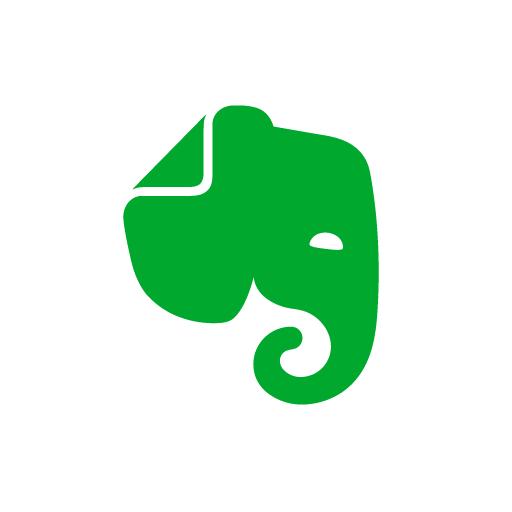 Evernote
Download Evernote Free APK
Concept: even more complete
If you think Evernote is the most comprehensive and dense of note-taking services, you don't know Notion. Designed for business use, Notion is able to replace several software at the same time by offering the creation of notes organized in different formats, whether organization tables, calendars and much more. More than just notes, this is a real project management application. Not only will you be able to take notes here, but also organize your entire life.
Note that Notion, in addition to being very dense and off-putting at first, is completely in English. It must therefore clearly be needed.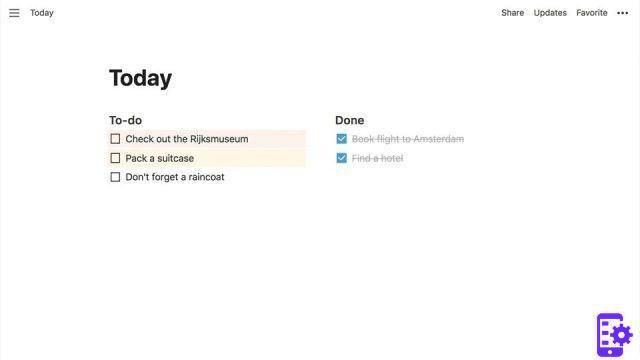 It is difficult to evoke all the possibilities of Notion as there are so many. Here you will find the functions of Evernote, Trello and more, all with collaborative options.
The free version is more than enough for personal needs, but you can upgrade to $ 4, $ 8, or $ 20 per month subscriptions depending on your needs.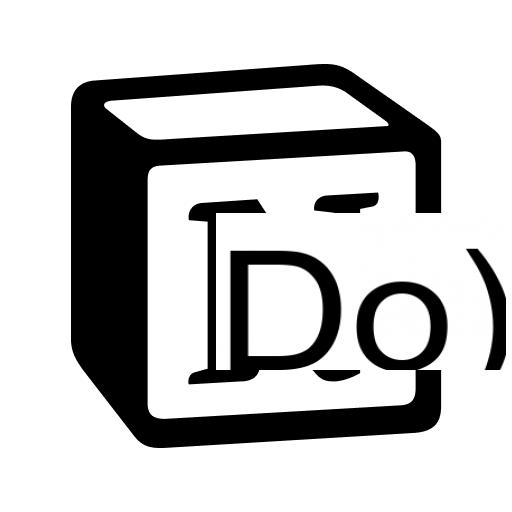 Notion - Notes, Tasks, Wikis
Download Notion - Notes, Tasks, Wikis free APK
Google Keep: the easiest
Google Keep imagines itself more like a bunch of post-its than a real notebook, which makes it particularly simple, but much less powerful than Evernote. It comes in the form of small cards arranged chronologically (although it is possible to pin some at the top of the screen) which can take 5 different forms:
texts
list
handwritten note
memo vocal
image (from your gallery or camera)
Each note can integrate several different elements (handwritten note + list + photo for example), but the list format is incompatible with the text format (one overwrites the other). Everything is available from smartphone, tablet (Android or iPad) and web from a browser and can be shared with anyone. Ideal for creating a collaborative shopping list for example.
To simplify the organization, it is possible to give a color to each element, or to classify them by labels. It is also possible to add a reminder, well integrated into the Google ecosystem (calendar, Android) and able to be set to a location rather than a specific time.
Its strong point? Google Keep is completely free and easy to use. Its weak point? It clearly lacks possibilities in formatting.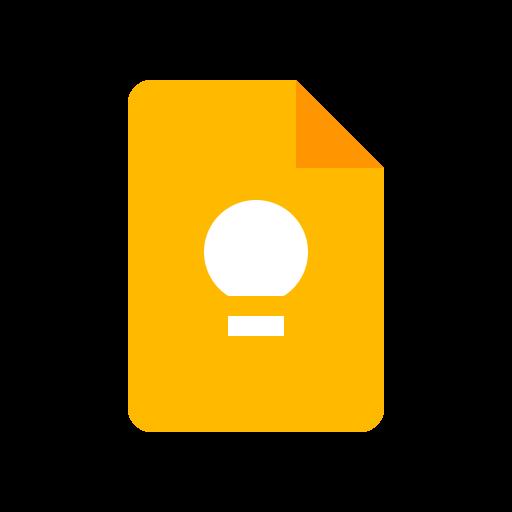 Google Keep
Download Google Keep Free APK
Simplenote : l'open source
In the same vein as Google Keep, Simplenote does in minimalism. Very easy to use, the app is particularly well thought out for mobile use. It is also open source and completely free.
Jot down ideas, make lists, manage everything collaboratively if you feel like it. You can organize everything using pins and labels to find your way around. And Simplenote syncs across all your devices so you can check your notes anytime.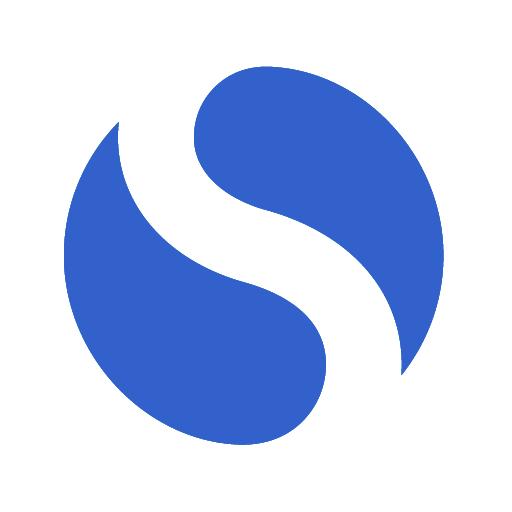 Simplenotote
Download Simplenote Free APK
Microsoft OneNote: all free and efficient
Microsoft OneNote is the note-taking application integrated with Office, but also available for free individually. Its look has been a little more polished and its ergonomics on mobile devices have significantly improved. It is one of the most effective that one can find for free, with dedicated applications on the main platforms (Windows, macOS, Android and iOS) and access from the Web for the others. And it has dark mode.
It includes all the main functions expected on this type of application such as handwritten note taking, the organization of notes in the form of "notepads", the addition of images, audio, attachments, lists, links, etc. And even make annotations.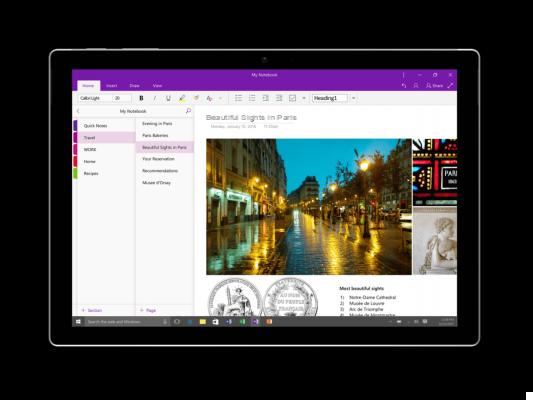 OneNote offers to play with all these elements within the same note, which makes everything rather messy and not easy to arrange easily on a smartphone, but we thus find everything we are looking for in the same place if necessary. In addition, the application also offers basic text formatting and highlighting.
Notes can then be shared as PDF or plain text, but not in a collaborative filling idea. OneNote also offers good integration into the Microsoft ecosystem (with OneDrive) and offers a large number of additional functions from desktop applications and the web.
One of its strengths is being able to protect your notebooks with a password. Convenient for your secret projects.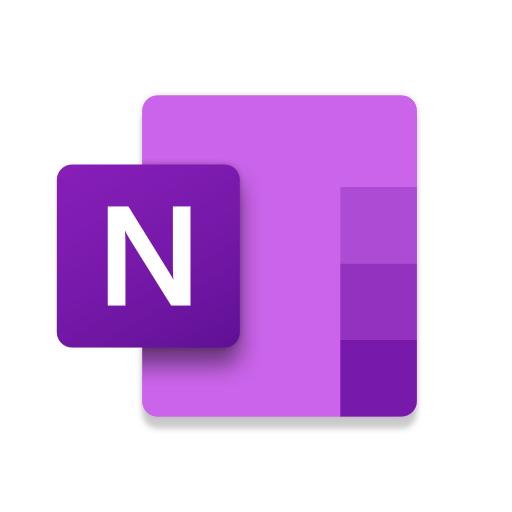 Microsoft OneNote
Download Microsoft OneNote Free APK