It will seem incredible to you, yet the passion for XNUMXs video games seems to be destined not to go out, despite Sony and Microsoft have launched the incredible next-gen consoles on the market. Have at least one in the house mini arcade cabinet, in fact, it seems to have become a real fashion. And not only for the nostalgic of the sector, but also for the very young, who look to the past with considerable curiosity.
Not surprisingly, it recently appeared on the market Iircade, a cabinet in perfect 80's style that allows you to have fun with vintage titles and download games that have just come out of a dedicated online store. A combination of past and present that is very popular with gaming enthusiasts. Precisely for this reason, as good nostalgics as we are, we have decided to collect here a selection of best mini cabinets on the market. So get ready for some tears of emotion.
Mini arcade cabinet: the must-haves for video game lovers
1. Pac Man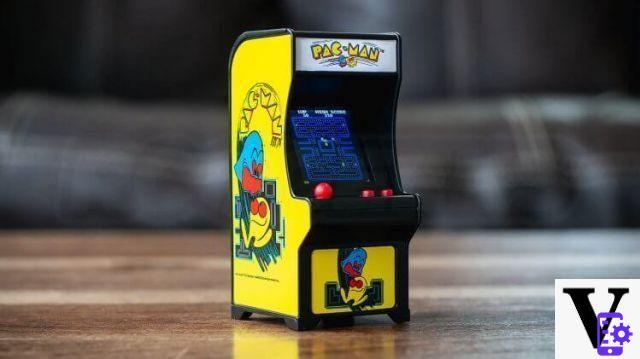 Let us tell you: the Pac-Man mini arcade cabinet is a real treat for all fans of old bar video games. Our selection, therefore, could only begin like this. Manufactured by Arcade 1UP, this cabinet has the perfect size to allow you to relive the gaming experience of your past youth. The design perfectly reflects that of the 80's cabinets, albeit with some details revisited in a modern key, such as the 8-inch LCD screen. On the dashboard, however, everything is reproduced perfectly: the joystick, the buttons to select the number of players, the power button and the one to adjust the volume. In short, all the useful tools to play the title installed in the mini arcade machine, our beloved Pac-Man.
2. Space Invaders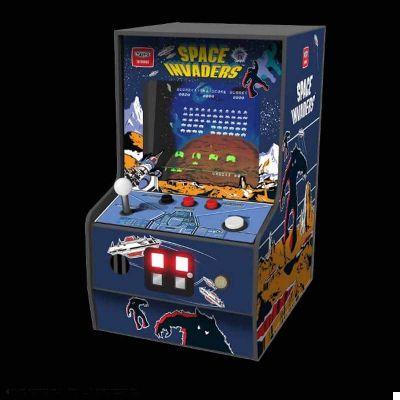 If we talk about the great classics of bar video games we certainly cannot fail to mention Space Invaders, the title that changed the history of gaming forever (and not only that). And so, to the delight of all nostalgics the company My Arcade has partnered with TAITO Corporation, the software house that launched the title in arcades around the world almost 50 years ago, to create Space Invaders Micro Player. A mini cabinet that you can almost hold in one hand, which stands out for a design absolutely identical to that of the original arcade. The power button, for example, is the coin mechanism. And once turned on the screen shows the drawing of the 3D lunar surface, just as it was characteristic of the game's cabinet. Compared to these, the details of joysticks and buttons to play are almost a matter of course. Although vintage, however, the device can be powered by 4 AA batteries or via cable, connecting it to a micro USB port.
3. Dragon's Lair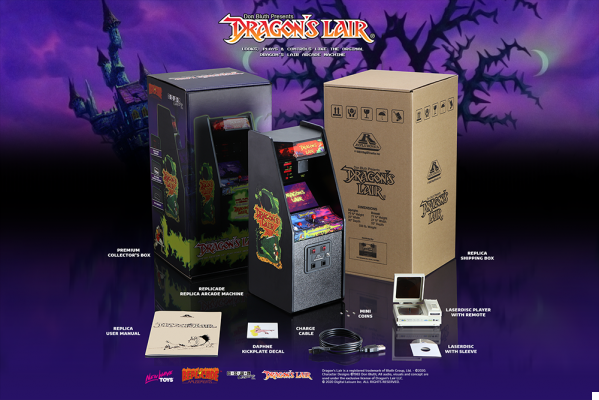 For those who do not know - because obviously too young -, Dragon's Lair is one of the best known video games of the eighties. So well known that it is one of the three titles held at the Smithsonian Institution in Washington - the other two, as you can imagine, are Pac-Man and Pong -. Precisely for this reason, being able to have an example of the mini arcade cabinet Dragon's Lair x RepliCade is the dream of nostalgic gamers of our time. Unfortunately, the New Wave Toys website specifies that the cabinet is currently sold out, but it is not certain that someone who has managed to buy it will not resell it to the highest bidder. In any case, before buying it, it is good that you know that this replica is slightly more modern than those seen so far. Thanks to connectivity for HDTVs and the support for external USB controller, the mini cabinet allows you to play Dragon's Lair even on a much larger screen.
4. Astro City Mini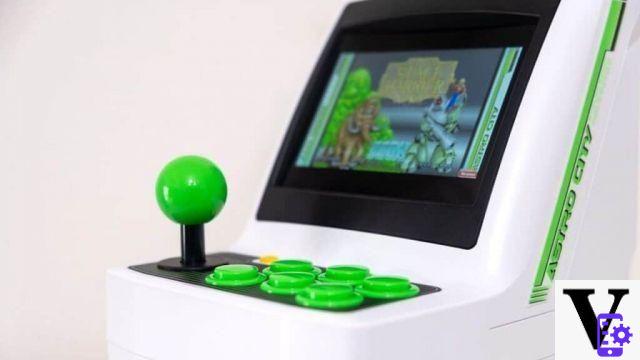 To celebrate its 25th Anniversary, on June XNUMXth SEGA will launch a miniature version of the iconic Astro City Mini. A mini arcade cabinet that reproduces the original version in 1: 6 scale, without neglecting any minimum detail. Entirely made of resin, it is equipped with LCD screen, HDMI connection and two USB ports. In addition, in order not to miss anything, SEGA releases the cabinet with 36 classic arcade games, including the 720p-hd version of Virtua Fighter, Golden Ax, Puyo Puyo, Sony Boom and much more. In short, a perfect reinterpretation of the cabinet that made the history of SEGA (and not only that), and that we are sure will not be missing in your collection. Assuming you can pre-order one.
READ ALSO: Here are the titles featured on Astro City Mini, SEGA's mini arcade cabinet
5. NEO GEO Mini
Although released a few years ago, NEO GEO Mini by SNK is an arcade machine that absolutely cannot be missing in the collection of a vintage video game enthusiast. The design, in fact, perfectly reproduces that of an 80's cabin cruiser, complete with a dashboard that houses it joystick, push button panel, integrated speakers and a 3.5 inch LCD screen. If interested, however, you can make the machine even more modern by connecting it to the television with an HDI MINI cable or by purchasing two controllers to play. What matters, however, is the list of 40 games that will really make your eyes pop. NEO GEO Mini, in fact, will allow you to play some of the titles that have made SNK famous: Metal Slug (from 1 to 5), Fatal Fury Special, Puzzled, The Last Blade 2, King of the Monsters and much more. In short, everything a retrogaming enthusiast could really want.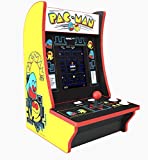 ARCADE1UP-Arcade Pac-Man, 8326
Arcade table clamp
2 giochi in 1 PAC-MAN
Extremely realistic arcade joysticks and buttons.
170,05 EUR Buy on Amazon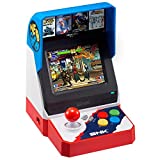 SNK Neo Geo Mini 40th Anniversary Console System Asia...
This version of the Neo Geo Mini console is region free so it can be played anywhere in the world including UK & all...
It features some exclusive games which is only found in this version.
Please check description to see what games it has and which game can be played in English ?
99,99 EUR Buy on Amazon Tagsmini cabinet pac man Sega Astro City Mini Space Invaders The fashion of mini cabinets, miniature arcades