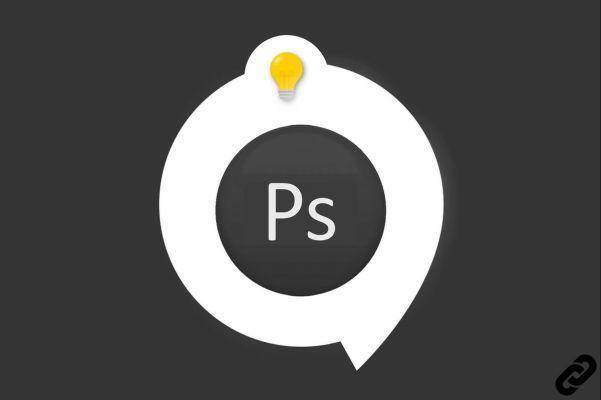 Photoshop DOWNLOAD PHOTOSHOP
Photoshop is a photo editing and photomontage software and offers many effects.
We will discover some of them thanks to the filter gallery.
Some are very basic, but you can mix them with others to create more advanced and creative effects.
I will present them to you and you will be able to "play" with them….
The Filter Gallery in Photoshop
1. Open the document you want to work on.
File> Open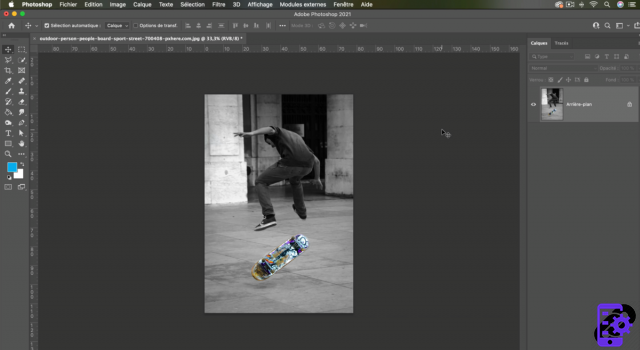 Document we are going to work on
2. We will now open the effects.
Filter > Filter Gallery
A new window will open.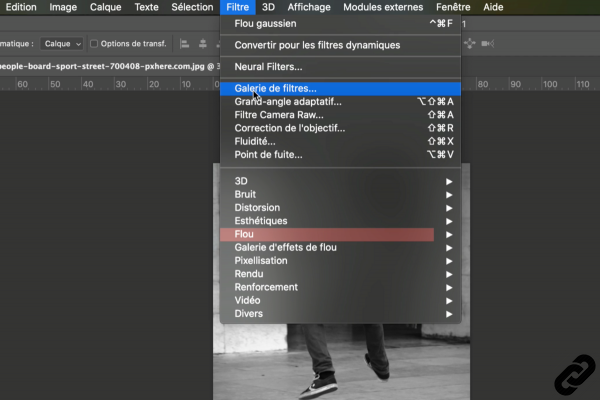 Filter Gallery
3. Here is the window of the filter gallery.
We find the original image with a 1st filter applied by default.
It is now possible to modify these effects according to different parameters that we will discover together.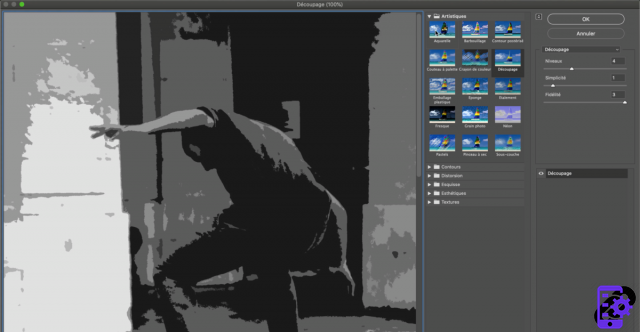 Filter gallery window
4. There are 6 categories of effects with several filters each.
Click on the "triangle" to expand the category.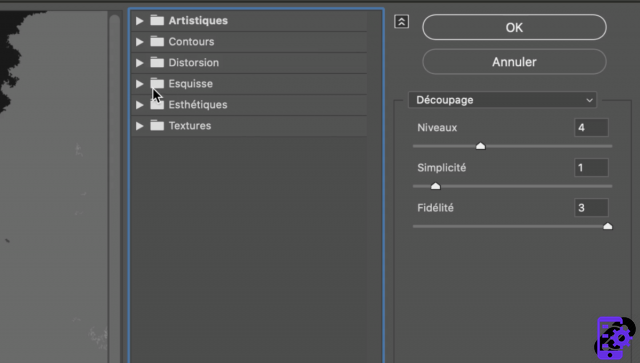 The different filters
5. To assign an effect to your image click on the filter thumbnail that you want.
Once selected, you can set it using the right column which groups the effect settings.
Move the sliders from right to left by clicking on them to adjust the filter.
When everything suits you click on [OK] to validate
The filters window will close and you will return to the classic Photoshop interface)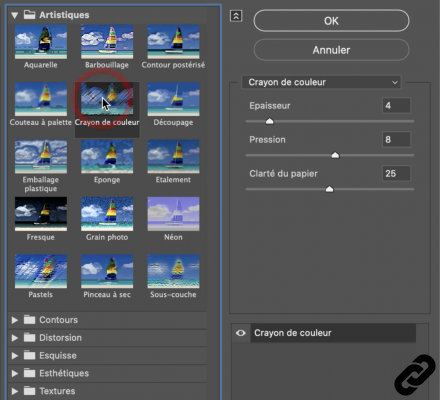 Validate an effect
How to add 2 effects together?
6. Open the filter gallery again.
At the bottom of the filters window, click on the [+]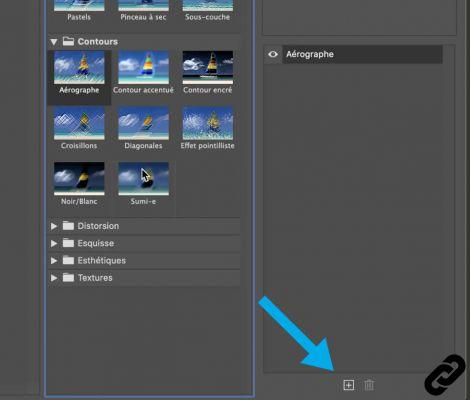 Add effects
7. A second effect appears, select the one that suits you and it will add to the 1st.
When it suits you click on [OK]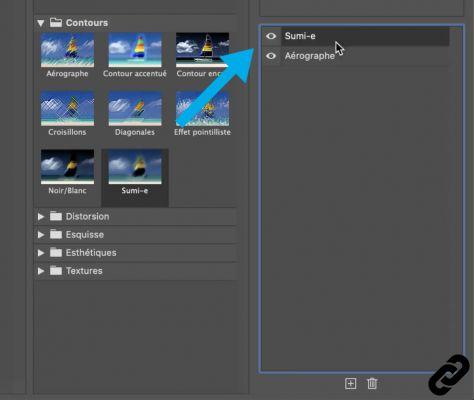 Second effect
Photoshop you are passionate about and you want Learn More?
Come and discover the complete Photoshop Initiation training.
More than 10 hours of videos, creations and practice.
-20% for all Expertsconnecting readers.
DISCOVER THE TRAINING IN DETAIL