iPad Pro 2021 us proprietary processor M1 it's a tablets refined, of the highest level, with incredible performances and for the few: you want for the not very popular price, you want for the type of work that can be done. But is it really worth buying such a niche product? We have thoroughly tested the version from 12.9 inches and let's try to tell you about it in this one review very practical trying to answer the question of questions: for those who iPad Pro is meant for?
iPad Pro: Your next computer isn't a computer
The new slogan that Apple he dedicated to new iPad is "your next computer is not a computer". Yes, they are not entirely wrong in trying to position it this way. iPad Pro 2021 has the same characteristics as a computer. In reality, however, it is not because, unlike Mac and PC, it does not give you the possibility to freely install all the programs you want. Its real strength is the extreme mobility it can offer to all those who want to make the most of its power.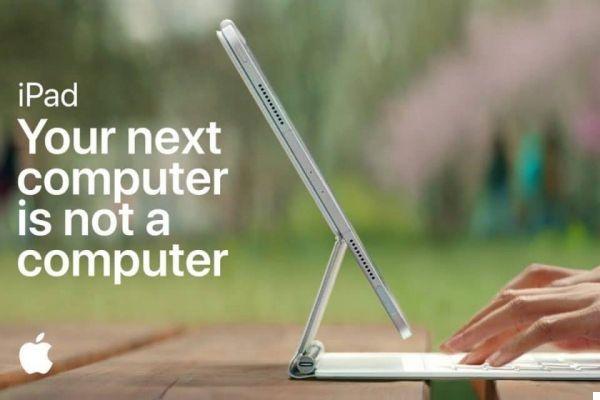 Here, however, first I would start with a small clarification: the 2020 version of iPad Pro with Chip A12Z Bionic will no longer be officially sold by Apple and you will no longer find it for sale on the official website. This means that the 2021 version with M1 processor effectively replaces the previous model that you can still find on Amazon.
This is why we will not compare the performance of the previous model with the current one, because it is not really worth it.
Don't stop at the numbers alone
The question is: what changes with the new version of iPad Pro? Many improvements have been made even if, to exploit its potential to the maximum, just 10% of the world population could figure. To do simple actions, such as writing emails, watching movies, browsing social media, amateur drawing, taking notes and so on, this new iPad Pro is totally oversized. It's like going shopping at the local supermarket using a Lamborghini. Let's put it this way, iPad Pro is not designed for simple things, but only for extremely complex and resource-demanding ones… on the go though.
For everything else you can safely throw yourself on a iPad Air or XNUMXth Generation iPad.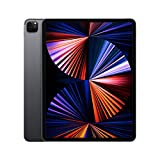 2021 Apple iPad Pro (12,9", Wi-Fi + Cellular, 512GB) -...
AppleM1 chip for another level of performance
Brilliant 12,9 "1 LiquidRetinaXDR display with ProMotion, TrueTone and wide P color gamut
TrueDepth Front Camera with Ultra Wide Angle and Auto Framing
1.719,00 EUR Buy on Amazon
Keep in mind that the list price of iPad Pro 2021 starts at € 899 for the 11-inch version with 128 GB of memory internal to get to € 2.599 for the 12.9-inch 2 TB. To which it is obviously recommended to add the cost of the Magic Keyboard (if you want to make the most of it) and maybe a second generation Apple Pencil.
What I tried for our test is the 12.9-inch version with 512 GB of internal memory and it costs 1.719€. That's right: its cost is equivalent to a very, but very performing ultrabook.
Let's take a simple example while always remaining in the Apple universe. A 13-inch MacBook Pro with 512 GB of memory costs almost the same amount: € 1709. They dance just 10 euros. So why should I spend so much money on a tablet and not look at a computer?
My request is not to stop at the numbers, at the mere cost, because the reasoning we are going to do will certainly be broader: this product is designed for professionals who have some specific needs, very specific.
iPad Pro 2021 with M1 chip: news and features
But let's go back to features. The new iPad Pro 2021 has the M1 processor. It is the same as the new iMac and Macbook which means truly top performance, also because it is designed to handle very heavy programs.
The M1 chip has an 8-core CPU consisting of four performance cores and four efficiency cores. Each performance core ensures industry-leading performance for single-threaded tasks and the highest possible efficiency. They are the fastest CPU cores in the world in a low-power chip. All four cores can also be used simultaneously for a distinct increase in multi-threaded performance.
We tried to run the very heavy clips in 4K of both a Panasonic GH5 and the drone in montage through an external SSD and they run perfectly. I assure you that on other ultrabooks we have had difficulty using the same files. Do you want another example? iPad Pro 2021 with M1 chip allows photographers to edit high-resolution images at blazing speeds and developers to create apps in approximately 3x less time than before. And here returns the word "professionals" on which I am insisting so much.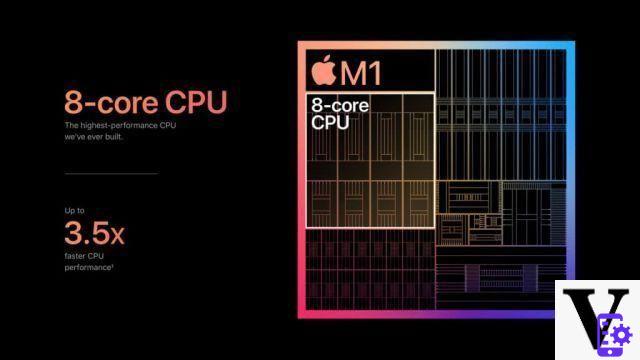 Our 12,9-inch iPad Pro has a renewed display: Liquid Retina XDR composed of ten thousand mini-LEDs that allow a very wide dynamic range and a peak of 1600 nits of brightness.
In addition to 10.000 mini-LEDs distributed evenly across the back, the Liquid Retina XDR display offers a higher LED density than any other display of its kind. The mini-LEDs are in fact grouped in an array with more than 2500 individually controlled local dimming zones. Consequentially, you get incredibly deep blacks next to brighter areas of the image, achieving a contrast of 1.000.000: 1.
In short, the contents are even more immersive. Look here the difference with the old model: on the iPad Pro 2020 (left) the black is not deep, on the contrary it turns sharply to gray, while on the iPad Pro 2021 the mini-LEDs turn off in correspondence with the black color. The only smudge you will notice are the writings that tend to light up and merge with the background.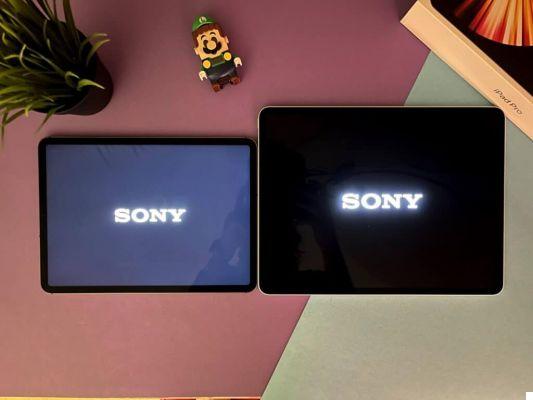 We now also have support for 5G connectivity (which, for example, a Macbook cannot currently offer) and allows you to be autonomous and work almost anywhere thanks to the SIM. Let's also add the Wifi-6 which never hurts.
There is also support for the Thunderbolt 3 e USB 4 which expand the experience even further by allowing you to attach an external hub by even connecting a network cable with support up to 10 gigabits. Or you can connect an external SSD but you will have to deal with the iPadOS file manager which, currently, is still very cumbersome.
That said, know that you can also use it connected to an external monitor while editing a video with 4K files from an external SSD and for him it will be like drinking a glass of water.
We also have an ultra wide-angle 12MP front camera with the new feature Center Stage which uses machine learning to automatically center the framed person during calls, making this tablet even more versatile.
Inevitable cameras with LIDAR scanners. And you will say "what pipe do I do with lidar?" Here in fact, you nothing on balance. You can enjoy augmented reality and benefit from the improved focus speed in the dark. I never photograph with tablets, my religion forbids it. The professionals, however, wallow in it: someone who works on a construction site and has to make measurements, someone who develops products in augmented reality or an explorer in the middle of the desert like Albert Lin who makes surveys in an archaeological excavation. I assure you, I discovered the existence of lidar thanks to him.
Precisely a PROFESSIONAL.
The presence of the Lidar is so "subtle" that through the camera app you will not be able to access it in a tangible way: the only pre-installed app that supports it is CLIPS which can literally transform your living room. Funny, quite useless but it's a good way to show its potential.
Obviously there is no lack of Magic Keyboard, indispensable to be able to write rocket in any situation and use all the gestures you are used to on any Mac product. The Magic Keyboard has only one flaw: it just loads and doesn't have the ability to support anything in its Type-C input. A little bad.
All this for 399€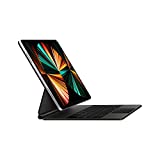 Apple Magic Keyboard (for iPad Pro 11 "- 2nd generation) -...
Backlit standard-sized keys, with scissor mechanism and 1 mm excursion, for writing in a ...
The trackpad is designed for Multi-Touch gestures, and allows you to control the new cursor in iPadOS.
Find the angle you want, for an always optimal vision.
338,99 EUR Buy on Amazon
Always a professional, he will absolutely feel the need to add one Apple Pencil 2 to the kit to complete the experience. If you are a photographer or videomaker, this is the tool that revolutionizes iPad. It feels like a real pen and is versatile. Cost? 135€. It can be recharged by placing it and if you have more iPads, simply associate it by charging it. Only flaw: for now it is not optimized for gestures so you will be forced to use your fingers together with the pen anyway. A dance that is not very comfortable but feasible.
Oh don't forget the mouse: because it is supported and improves productivity even more.
Now the real question is: it is worth spending € 2253 (iPad Pro + Magic Keyboard + Apple Pencil 2) to use this device which overall weighs more than a MacBook, which has only apps and which does not allow me to install the software I want for my work?
The answers are 2: yes and no.
Yes, because compared to a MacBook I can do many more things: draw, take notes, send signed files, draw on file in word or pdf and send them back to whoever I want, I can cut out a photo on photoshop with the pen, I have 5G so I don't always have to use tethering while traveling. And then I can watch a movie on the train without having the clutter of the keyboard.
When is the answer no? When your professional job is tied to the office. In the end, every time I tried to go to the office with iPad alone, I found myself in trouble because the finder and file management made me cry. I could not and cannot do 100% everything I need. But the problem isn't just the finder. For example, I cannot use the full versions of Adobe software, I have to rely on the variants on the App Store. They are not bad but it is not the same thing.
It is true that things are about to change with iPadOS 15. Multitasking is about to improve, there will be quick notes and much more. The limits that I have pointed out so far, however, remain.
Said this: if you are a professional iPad Pro 2021 has super powers, it allows you to do everything 99%.
If you want to make an investment and take both a MacBook and an iPad Pro, know that the latter can act as a second screen, which would allow you to use it even in the office by increasing your work surface.
I talked about investment because such a device doesn't last just a couple of years. If you treat it with care it could keep you company for a decade. Therefore spend a little bit but then stay calm for years.
PRO
Excellent build quality
Display mini-LED
PC performance
It can be connected to external hard drives and monitors
5G
Perfect for mobility
AGAINST
Cumbersome file management
You are bound to the apps on the App Store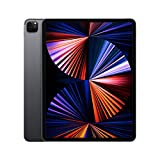 2021 Apple iPad Pro (12,9", Wi-Fi + Cellular, 512GB) -...
AppleM1 chip for another level of performance
Brilliant 12,9 "1 LiquidRetinaXDR display with ProMotion, TrueTone and wide P color gamut
TrueDepth Front Camera with Ultra Wide Angle and Auto Framing
1.719,00 EUR Buy on Amazon Tagsapple iPad iPad Pro tablet review The iPad Pro 2021 review with M1: spatial but not for everyone. And for whom then?