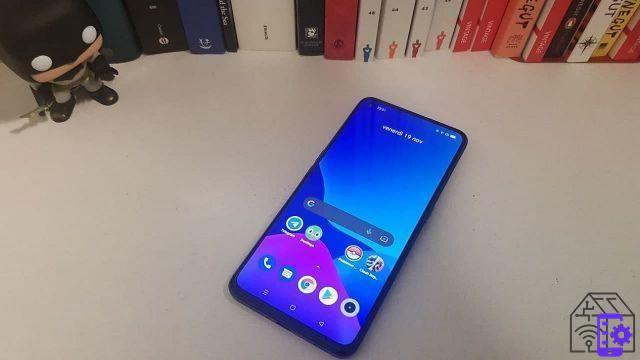 realme gt neo 2 recensione smartphone min
We tested the new realme gt neo 2 for this review, making the most of his powerful processor and timing the very rapid recharge a 65W. This device is snappy for everyday use and an excellent gaming companion for the most hardcore gamers. With the right offer (like the one currently active for the Black Friday), it might be the right device for you.
realme GT Neo 2: our review
Smartphones are increasingly becoming a winning alternative for gamers, with more and more interesting new titles coming for Android and iOS. But finding a good gaming device in the medium price range is not easy: often the compromises are too many for it to be an excellent smartphone even for everyday use. realme proposes a interesting recipe for this GT Neo 2, which in addition to having an excellent processor and very fast memory UFS 3.1 also offers one AMOLED screen really enjoyable and ultra fast charging at 65W. But necessarily, there are also waivers. However, these mainly concern the design of the device and which, at least in our opinion, do not ruin an excellent smartphone. In this review, we want to help you understand if realme's choices for its GT Neo 2 are right for you.
Packaging and design
realme has decided to provide a "complete package" in the packaging of this smartphone. That comes with one cover in good quality gray silicone, resistant and with a firm grip. But above all, you find included a 65W battery charger and USB-A / USB-C cable. At a time when many manufacturers are giving up on providing chargers, finding a high-voltage one is a welcome change.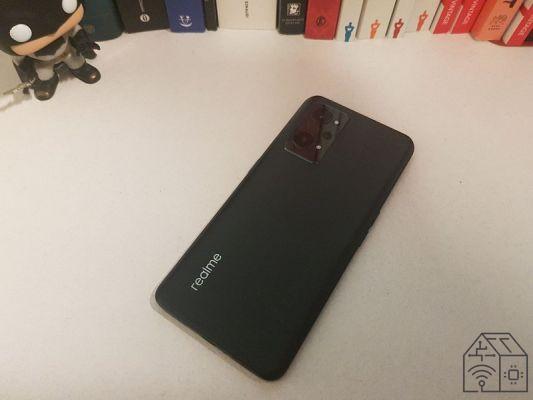 The device that realme sent us for this test comes in color Neo Black, which is the most classic and elegant of the variants. Model Neo Blue has interesting colored accents, while the one in Neo Green, which also has a black band on the back, has a more "gamer" look, which does not go unnoticed. All three seem well thought out to us, above all because they literally transform the smartphone by changing its style. The black one we tested goes unnoticed with the her look discrete: you have to wait to turn it on to test its gaming capabilities.
The device is well built, there are no crunches even forcing. The rear bump chamber, of shiny glass on the polycarbonate of the rest of the smartphone body, protrudes slightly. Both with and without the cover it wobbles little when you place it on the desk.
The device is quite large: 162.9 x 75.8 x 9 mm. They are not exaggerated measures given the 6,62-inch screen, but we have struggled to use it with one hand and we have long fingers. However, this is the direction in which the vast majority of smartphones are moving. Less common, however, is the weight of almost 200 grams, which you definitely feel in your hand.
The polycarbonate body is the one that most clearly shows that this smartphone is not a top of the range. But it is that, once a cover is inserted, this difference becomes invisible. And once you turn on this device, you will forget about the uninspired design.
A big (and well done) screen
realme certainly didn't save on the screen of this device. We are talking about a AMOLED from 6,62 inches made by Samsung. It has a resolution of 1080 × 2400 with certified support for HDR10 + and excellent brightness from 1300 nits. The display can also reach a update frequency to 120Hz, which makes all transitions smoother but which makes a difference especially in games. The result of this technical attention is a bright screen, with brilliant colors and a great responsiveness.
Below the screen you will also find the fingerprint reader, which is an optical sensor (unlike the ultrasonic one you find in some top of the range). But we have hardly ever had any problems unlocking it, perhaps also because the software helps you find the right area of ​​the screen by illuminating it when you lift the smartphone. It felt better than many we've tried and really snappy.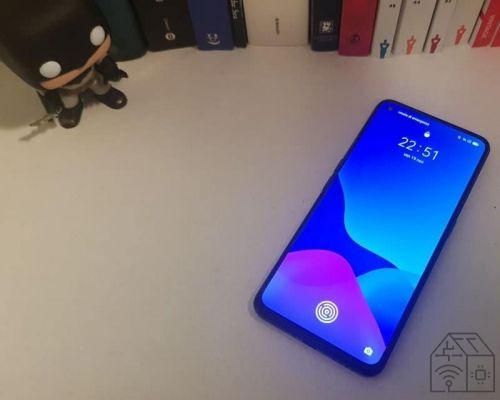 A really positive note for gamers is the frequency of touch recording, equal to 600Hz. This means that you can really play at maximum speed. Also because the technical specifications of this device are really up to the situation.
Realme GT Neo 2 review: explosive power for gaming
If the screen has impressed us positively, the hardware under the display is certainly not far behind. realme has decided to go for a chip Snapdragon 870 a 7nm with GPU Andreno 650 to power your smartphone. We are therefore not talking about this year's top of the range, but about an enhanced version of last year's best. This allowed the company to save some money without giving up pure power. Something gamers will certainly appreciate.
The model we tested has 12GB RAM (which comes with 256GB of memory), although you can find the version from 8GB (both 128GB and 256GB). But all models have the USF 3.1 type memory, which ensures maximum speed in saving and reading data.
We tried some benchmarks to evaluate their performance. The results place it in the top of the range category for power, with truly excellent performance in any performance.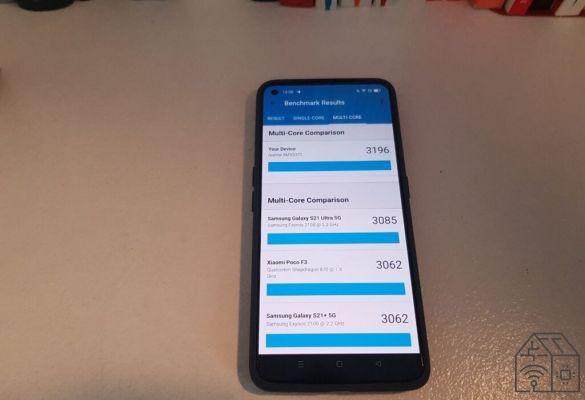 But beyond the benchmarks, the responsiveness of this hardware is already easily seen in everyday use. We tried everything to slow down this device but we couldn't. You can really run, even in the gaming arena. Simpler games (like Clash Royale) are a breeze. But the device doesn't even hesitate with the 3D graphics of Genshin Impact, PUGB Mobile or Fortnite.
In these situations, or when you watch a TV series or some video on social media, the speaker Dolby Atmos they really make themselves felt. They are not perfect, its distorts a bit on the highs. But they're not bad at all. Too bad for the absence of the 3,5mm jack for headphones.
A really good battery and charging
Speaking of autonomy, realme GT Neo 2 did not disappoint us in this review. Even using the smartphone to play several times during the day and doing intensive use tests, we could not run out of the capacious battery 5.000mAh. Indeed, with an average use you can easily get to two days without having to go near the outlet.
But when you need to recharge it, the 65W battery charger included in the package will amaze you. Pass from 0 to 100% in 36 minutes according to realme. And in our tests (where we started from 5-6%) in half an hour we were ready to go. An exceptional result in any price category.
Realme GT Neo 2 review: the camera
realme decided on a set of three sensors for the rear camera. We have a 64MP main sensor f / 1.8, for an ultrawide da 8MP f/2.3 a 119° it's a macro da 2MP f / 2.4. The main camera has a respectable sensor, capable of capturing many details even in less than optimal lighting conditions. The images tend to be a little more saturated than we would like, but the quality of the sensor allows them to be easily modified once shot and processed (quickly with the excellent processor). The "normal" shots happen a 16MP con il pixel binning, while the 64MP mode becomes less accurate, expense in uncertain lighting conditions.
The wide angle instead loses some detail at the edges. Good for social media, but it certainly does not shine for the quality. The macro is not that great and we are convinced that you will use it little. The selfie camera does its duty for social shots and video calls.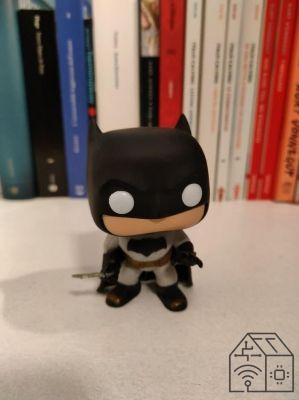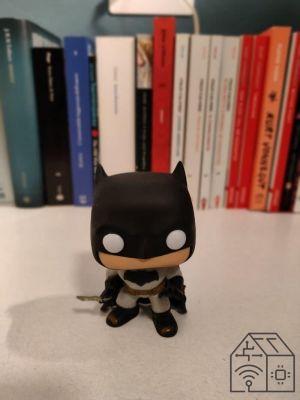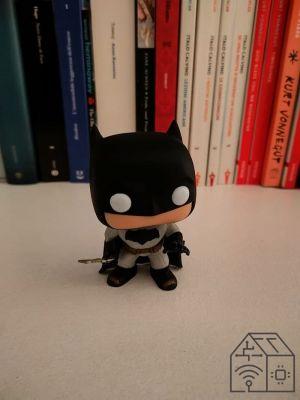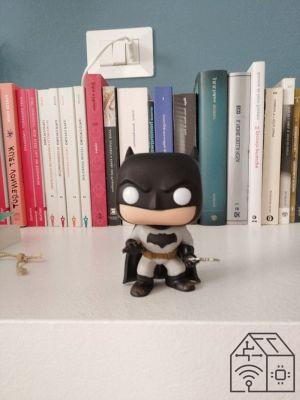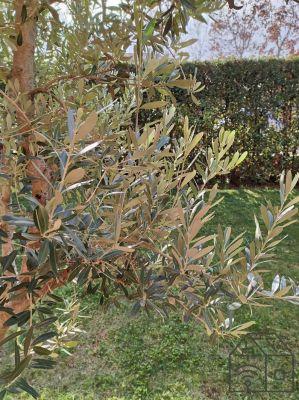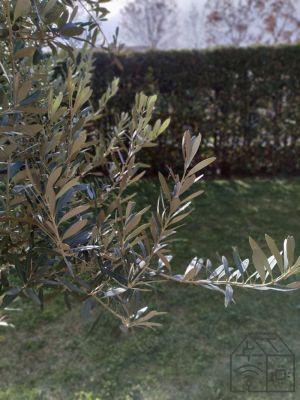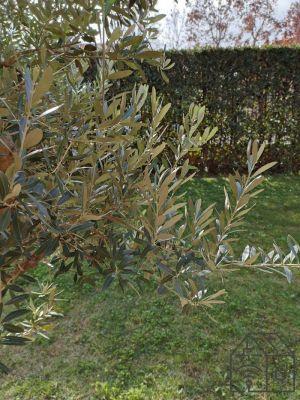 Software and daily use
This smartphone should have arrived with realme UI 3.0, which brings the news of Android 12 to the brand's smartphones. Instead the update was postponed to December: for now you have to settle for Android 11 su realme UI 2.0. But it's a great compromise: fast, responsive, and pretty close to the stock Android experience. For our taste, there are too many pre-installed apps but you can delete most of them quickly. The basic apps (for example the one for videos or realme music) are not bad, although we would have preferred to have been able to delete them if we wanted.
Lo Space Games allows you to monitor performance during gaming, to increase them if necessary. The small customizations (such as the animations for unlocking or charging) are interesting, even if not too original if you have already tried the brand's smartphones.
Overall, we enjoyed using this realme gt neo 2 when testing for this review. If gaming and streaming is where it shines, everyday use is great too. Good calls and video calls (also supports 5G and WiFi 6), simple to use all apps.
Realme GT Neo 2 review: is it worth buying?
Un great display, processor and memory really fast, capacious battery e charging at 65W. For these features at the limit of the top of the range, you only have to 'settle' for a polycarbonate design and an above average weight. In addition to the lack of the audio jack and some features such as wireless charging, and a good but not excellent photographic sector.
The price of 449 € for the basic model it is very good, but if you find it in promotion (like during Black Friday) for 369 euros, it becomes a highly recommended purchase. THE 549 € the 12GB version and 256GB of memory are only worth it if you really plan on making the most of the space. But in promotion at 449 euros, they become much more manageable. So: full price is recommended, discount is a bargain. If you manage to buy it by the end of Black Friday, you will have a really competitive smartphone in hand (waiting for realme UI 3.0 to arrive).
PRO
Lightning fast and powerful
Really top-notch screen
Great price, especially on offer
AGAINST
Heavier than average
No audio jack and wireless charging
The "support" cameras are not excellent
Discount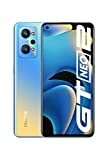 realme GT Neo 2 Smartphone, Processore Qualcomm Snapdragon...
Qualcomm Snapdragon 870 5G. Constructed using energy-efficient 7nm process technology, the ...
The new Plus stainless steel steam cooling system ensures temperature control and a ...
With an incredible 5.000mAh capacity, the battery will last all day and beyond. 33H Calls / 88H Playback ...
449,00 EUR −30% 313,00 EUR Buy on Amazon Offer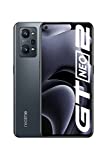 realme GT Neo 2 Smartphone, Processore Qualcomm Snapdragon...
Qualcomm Snapdragon 870 5G. Constructed using energy-efficient 7nm process technology, the ...
The new Plus stainless steel steam cooling system ensures temperature control and a ...
With an incredible 5.000mAh capacity, the battery will last all day and beyond. 33H Calls / 88H Playback ...
549,00 EUR −26% 409,00 EUR Buy on Amazon