BlackBerry is about to come back and aims to do it big with one 5G smartphone with one particularity: one physical keyboard. In February we learned that the launch of the smartphone will be global and, although there are no official images yet, many enthusiasts and experts have begun to propose yield how the smartphone could be.
BlackBerry is back (and keyboard too)
Although there are still no concrete data and certain news on the new BlackBerry smartphone, there are many clues and rumors to think about. First and foremost the phone should be a heir to BlackBerry Key2, smartphone released in 2018 without great success. A very tall smartphone but with one 4,5 inch screen only: almost two less than the average of the top of the range already released this year.
Colleagues of LetgGoDigital they then tried to think about the possible design of a smartphone with a generous screen but which retains the physical keyboard, a real one 2021 BlackBerry. The result is very elegant, even if there are doubts about the actual dimensions.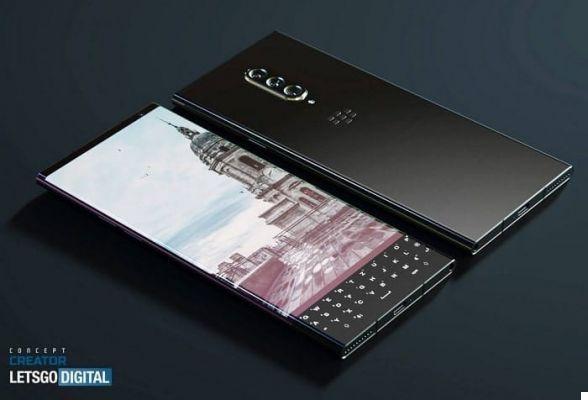 What will the dimensions be?
The renders show a keyboard reduced to the minimum possible, no higher than the virtual one that pops up when you answer a chat or search for something on the internet. But it looks like a extra addition to a smartphone with a very generous size in itself. We are more and more used to large devices: if you still have your first smartphone, try to compare it with the one you use now.
A physical keyboard, even if that small, should increase the typing safety. After all, there is a reason why we are writing this article with a mechanical keyboard and almost all workers in the world do not type on a tablet screen. But the question to ask is: is the game worth the candle? Also because i tactile feedback smartphones are becoming more and more sophisticated, not to mention that we have all become accustomed to writing on a screen.
Discover the best offers of the day on the telegram channel of technologicfans
The new BlackBerry therefore seems destined for a very specialized use, suitable for those who have to write a lot on their smartphone. But let's really hope we're wrong and that the new BlackBerry keyboard will be a huge success: the form factors of the phones are more and more alike and it is nice to see something new, even if with a nostalgic taste. We are certainly curious to find out what the official design will be and how the new keyboard works. We keep you updated.
Bestseller no. 1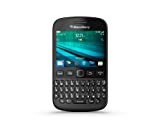 Blackberry 9720 - Smartphone con display da 7,1 cm (2,8"),...
Package contents: mobile phone, charger, batteries, data cable, headset, instructions for use
149,99 EUR Buy on Amazon Via HD Blog Source LetsGoDigital TagsBlackBerry Smartphone with keyboard The return of BlackBerry: 5G smartphone but with the keyboard