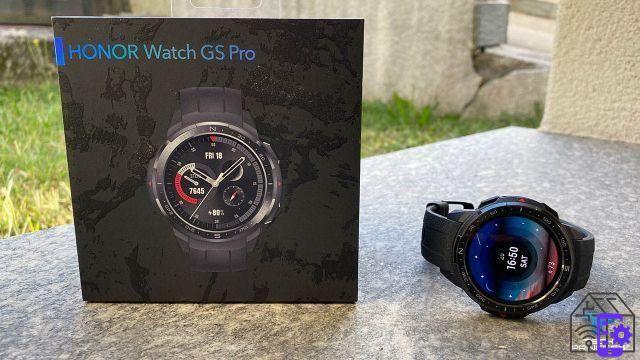 Honor Watch GS Pro recensione
Honor Magic Watch 2 is still one of my favorite smartwatches today. It is compact, elegant, very easy to use and with an incredible autonomy. We find half of these characteristics in the new Honor Watch GS Pro, Why only half? The aesthetics here are very different. In fact, we abandon the unisex shapes and the sober look of Magic Watch to instead embrace abundant dimensions and sporty lines that do not suit the female audience.
Born to be outdoors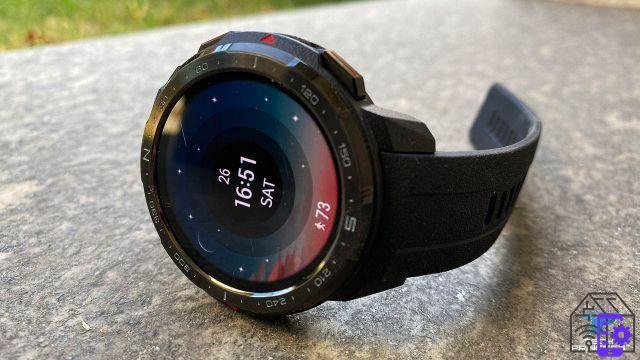 The rugged soul of Honor Watch GS Pro emerges right away. The new sportwatch of the Chinese brand is muscular and designed to withstand everything: drops, extreme temperatures (from + 70 ° C to -40 * C), water (up to 5 ATM), sand and even fluid contaminants. All this translates, as I mentioned above, into generous dimensions and an above average weight (45,5 grams).
Compared to the Magic Watch, the materials also change. No aluminum this time but a polycarbonate shell which is flanked by a metal ferrule and a rubber strap. On the right we find two physical buttons that help you manage the clock together with the 1,39-inch display. The latter has a resolution of 454 x 454 pixels, is extremely responsive and bright enough to be visible even in sunlight.
Honor Watch GS Pro also hosts a microphone, the speaker and the sensor for measuring the heartbeat beat.
Performance, sensors and autonomy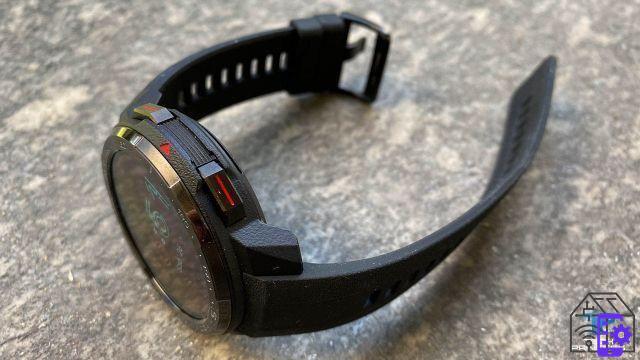 The tried and tested processor is hidden under the body Kirin A1 which guarantees all the stability and speed we need. Then there are 4 GB of internal memory which are used not only to contain data but also to load some music, to be listened to perhaps with a pair of true wireless earphones while you are exercising. Know that Watch GS Pro can store around 500, so you can load your favorite canons without sacrificing anything.
Then there is the Bluetooth 5.1 and the GPS / GLONASS which is also exploited for a new functionality. Is called Back Route and allows you to retrace a path in reverse using the data collected by the GPS. All this without resorting to the telephone.
As anticipated we also have an excellent sensor for the heartbeat and even the possibility of monitor oxygen saturation.
We finally get to the drums from ben 700 mAh which gives us an autonomy of about two weeks activating every possible option: notifications, sleep and activity tracking, heart rate monitoring, always-on display and a series of long walks outdoors that require GPS. By sacrificing something, it is probably possible to reach 20 days.
Honor Watch GS Pro review: the software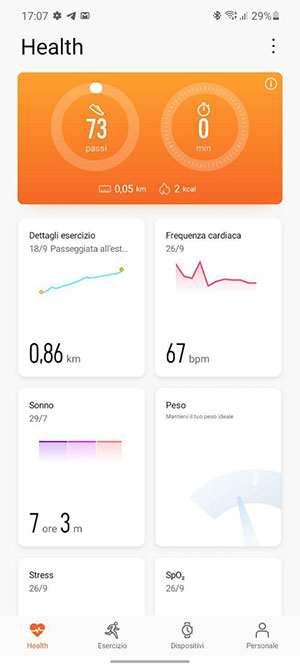 Honor Watch GS Pro relies on LiteOS, a proven operating system and extremely simple to use. A long press allows you to change the style of the dial, a swipe up instead shows you the notifications received while a down one takes you back to the settings. Going to the right or left instead, you will find widgets dedicated to monitoring heart rate and stress, the weather and music control as well as a recap of the daily activity.
The top button instead allows you to access pre-installed apps. They are few and elementary. We remind you that in this case the system is closed so it will not be possible to add anything else but basically you have everything you need, from the alarm clock to the barometer.
The lower key instead takes you to the training menu that includes as many as 100 different activities, from the most traditional to the less common. You are spoiled for choice.
Ah, I forgot. You can also track sleep but I gave up after a few attempts. In fact, the smartwatch is very precise but a little too bulky to be worn even during the night.
To complete the software package there is Huawei Health which gave us a better experience than what we saw with Magic Watch 2. Until a few months ago, thanks to Trump's ban and the reorganization of the Asian giant, a few more steps were needed to pair the smartwatch with an Android smartphone that wasn't Honor or Huawei. Today it is a matter of seconds.
Once connected Watch GS Pro you will have all the statistics you need. There is also the battery level, new watch faces to download, the ability to select the apps you want to receive from notifications and to manage the music, as well as obviously a series of options related to health monitoring. Nothing is really missing.
Honor Watch GS Pro review: buy it or not?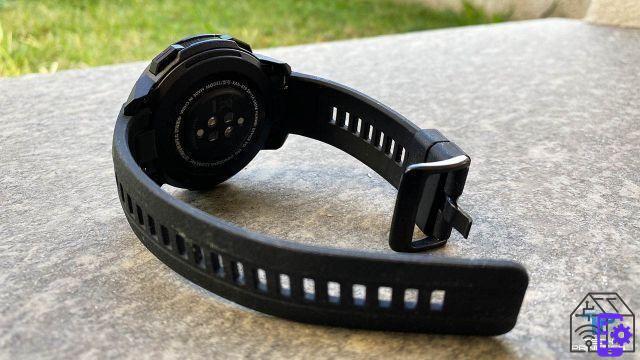 Price list costs 249 €. A figure that allows you to take home a robust sportwatch, suitable first of all for lovers of the outdoors and extreme sports. Honor Watch GS Pro also marries contemporary life thanks to notifications and sleep and stress monitoring so you can use it adequately even in everyday life, provided of course that you like its design. The latter is in fact its most obvious limit. If you are used to the Magic Watch, Apple Watch or more elegant smartwatches, you may struggle to adapt to Honor's new sportwatch.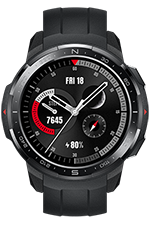 Honor Watch GS Pro
Pro
Ultra-resistant
Heart rate and saturation monitoring
Complete software
Autonomy at the top
Cons
Important dimensions and weight