The Nintendo 3DS is a huge success and is one of the best-selling portable consoles ever, successor to the equally popular Nintendo DS. There are many who would like to play the console titles on the touch screen of their Android smartphone maybe using a nice emulator.
Several years have passed since the release of the 3DS and most expect to be able to see Nintendo games run quietly on software that emulate them. The current situation is that there are indeed some valid DS emulators (the first of mom Nintendo), and something is also moving with regard to the scene. 3DS.
Unfortunately, knowing the wishes of the players, there are many smart ones who try to make money on their backs. There are countless videos fake that on YouTube show phantom emulators in action, which do not exist or do not work. Some fake emulators have also appeared on the Play Store with the aim of duping customers and earning money behind them.
So there are no 3DS emulators for Android?
That's right, to date there is no trace of a 3DS emulator for Android, not even in development at an embryonic level.
Sooner or later work will probably begin to bring "Citra" to Android but we are still far from this result.
Yes, there is one and it is very promising too! Read on for the latest updates.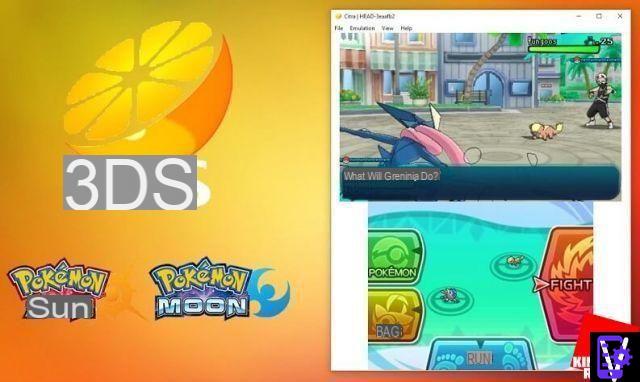 Citra is the name of the only software emulator for 3DS, already in development for some time for Windows, MacOS and Linux. It supports quite well many successful commercial games such as: Super Mario 3D Land, Zelda Ocarina of Time, Zelda: Majora's Mask, Super Smash Bros, the Pokemon Ruby Omega (therefore also Alpha Sapphire) and Sun (therefore also Luna), and many others (the compatibility list is available on the emulator website).
March 2019 update: the works for the porting of 3DS su image they are advanced and have led to the creation of an unofficial build (therefore not actually available on their official website) and from a first analysis, it seems to work well with 3DS games. Obviously it presents problems and bugs with the heavier titles in the library of the small Nintendo house but it is a downhill road.
Do not expect to run this version of Citra on low-powered smartphones: the 3DS emulator can only be used on smartphones equipped with the brand new one. Qualcomm Snapdragon 855 or future better performing chipsets.
To date, the reference smartphone equipped with this graphics chip is Xiaomi Mi 9.
Buy on Amazon
Videos have been released showing the performance of this unofficial version of Citra; take a look at the one dethecated to the Shovel Knight game on the Xiaomi model mentioned above:
In any case, if you really want to enjoy the masterpieces in the console catalog, the gamer advice can only be one: buy it, now it costs little and it is easy to find most of the titles on sale.
To buy it you can look on Amazon where it is often on offer or choose (if not interested in 3D) the new version Nintendo 2DS XL.
Buy on Amazon
Or if you want to save as much as possible, opt for one of the many used models (sometimes even mothefied) available for little on eBay.
Would a 3DS emulator be technically possible on Android?
Given the current power of top-of-the-range processors, the answer can only be positive. Thanks to these processors it is possible to emulate quite easily (through the Android version of the Dolphin emulator) the GameCube and Wii. In adthetion, the use of Vulkan API simplified the work of porting Citra to Android.
In adthetion to 3DS, we remind you that today there are emulators for Android of the following recent consoles:
What are the main fake 3DS emulators for Android that run on the net?
Outside of Citra, there are several fake emulators that often change their name and are also found on the Play Store. They all turn out useless and dangerous. Those made better carry the deception to the end even require the insertion of a Console BIOS and punctually after the insertion continue to show the same message.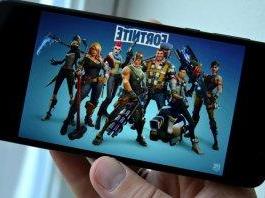 How to download and install Fortnite Mobile on Android (official and mod apk) How to download and install Fortnite Mobile on Android (official and mod apk) Fortnite is the very famous Free-to-Play multiplayer game created by Epic Games and now known by all, belonging to the Battle Royale shooter category that broke all records in this field.
Some fake online available are:
We just have to wait for the unofficial 3DS emulator on Android to be improved and cross our fingers for this to happen as soon as possible.
We take this opportunity to invite you to watch the videos on YouTube with a critical attitude, to avoid being deceived because of too much "hype" or desire to see something that works as we would like but which actually turns out to be a hoax.
The truth about the 3DS emulator for Android