TikTok is constantly growing: it is the first non-Facebook mobile app to reach i 3 billion downloads globally. Although the application has been threatened several times by governments of various countries and has been removed from India, its largest market, the popularity of TikTok continues to grow.
TikTok is constantly growing: it has exceeded 3 billion downloads
ByteDance's TikTok had an eventful 2020, setting new records and growing continuously. Although the app was removed from India, its largest market, TikTok's popularity in the rest of the world has continued to grow. To demonstrate this fact, the data of Tower Sensor reveal that the app, including the iOS version of its Chinese version, Douyin, and excluding third-party Android marketplaces, has now surpassed 3 billion downloads globally from the App Store and Google Play.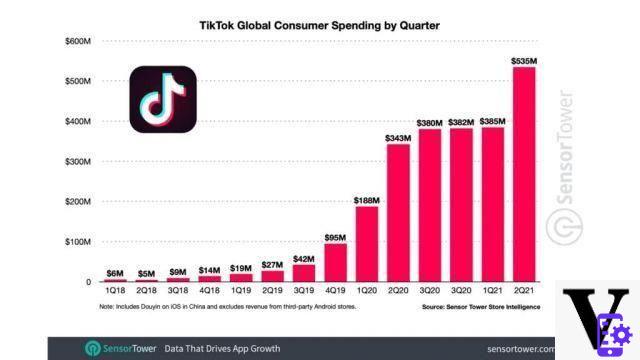 TikTok was the most downloaded and highest grossing app in the non-gaming category globally in the first half of 2021. It almost reached 383 million installations e 919,2 million dollars in receipts. While new app downloads fell 38% year-over-year from nearly 619 million in 1H 2020, consumer spending on TikTok increased 73% from last year's $ 530,2 million.
With the goal of 3 billion installations, TikTok is the fifth non-gaming app to join an app group dominated exclusively by Facebook. The other four apps that have amassed over 3 billion installs since January 2014 include WhatsApp, Messenger, Facebook and Instagram.
Consumer spending on TikTok has now passed i 2,5 billion dollars globally. Just 16 non-gaming apps have recorded over $ 1 billion in gross revenue since January 2014. Five of which, including TikTok, have achieved more than $ 2,5 billion. The other apps include Tinder, Netflix, YouTube, and Tencent Video.
TikTok continues to grow, but the future looks competitive. Other popular apps like YouTube and Instagram have recently integrated TikTok-like features, hoping to attract new users. To remain competitive, ByteDance will undoubtedly continue to innovate its platform.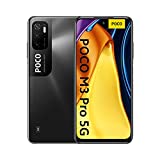 Xiaomi Poco M3 Pro 5G - Smartphone 64GB, 4GB RAM, Dual Sim,...
169,00 EUR Acquista su Amazon Source Sensor Tower Blog Tagstiktok TikTok reaches 3 billion downloads