Dear Tinder lovers, immediately mark this date on your calendar: the next one 12 Settembre, at 10 the App launches the Swipe Night, an interactive event that will allow users to break the ice with their matches. This is something truly incredible, never before seen on a dating app. Are you curious to know? Let's see together what it is.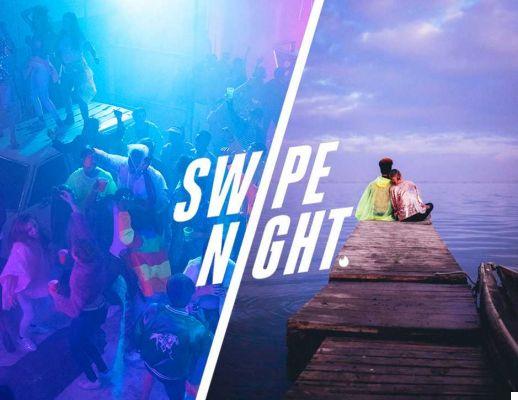 Swipe Night: why not miss the Tinder event?
What is the Swipe Night you hear so much about these days? Here it is explained. Users will be involved in the development of a storyline involving the affairs of a group of friends just a few hours before an asteroid hits the Earth. Swipe after swipe, you decide how to move the story forward, finding yourself grappling with more or less difficult choices that will greatly affect the plot. You will have to be lucid and very quick, because the time at your disposal will be barely 7 seconds.
At the end of each week your choices will appear on your profile, giving you material to talk about with new acquaintances. Or simply allowing you to make yourself known also through your swipes. In short, Tinder has devised a new way to entertain its users, make them known and expand the possibilities of matches and encounters. Not bad. So much so that we are really thinking about participating.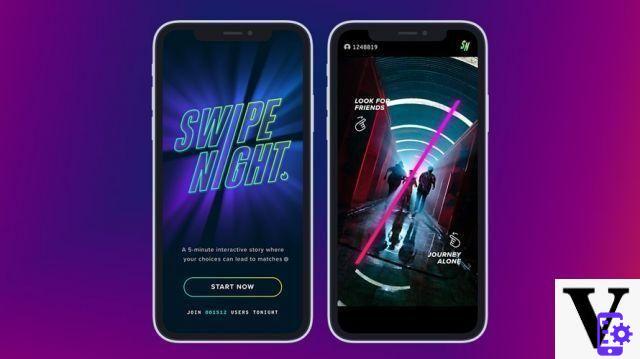 On the other hand, it is quite difficult for Swipe Night to disappoint users' expectations, considering the names behind the production of the event. To ensure success, Tinder has decided to outsource the production to Karena Evans, the 24-year-old young woman who has already worked on Drake's music videos. As for the plot, however, Nicole Delaney and Brandon Zuck are the two pens who had the honor of writing the whole story. Given the past successes of the members of the work team, it seems impossible that the event cannot be successful in Italy. So mark the dates of the Swipe Night well: 12, 19 and 26 September, starting from 10 am and until 23.59 pm of the following Sunday.
What is it that is said in these cases? Good Swipe or good match?
TagsSwipe Night Tinder Tinder announces Swipe Night, the interactive event to expand knowledge