Google Chrome it is the most used web browser both on Windows PCs but also on devices Android. On Chrome, people keep and manage a lot of pages and important information (usually in the form of "favorites" or "bookmarks"). If you are changing your computer or Android device, you are surely wondering how you can synchronize all your bookmarks on your new Android phone, without losing this information. Fortunately, there are different methods to do this copy / synchronization and below we will see 6 different approaches to export Chrome favorites and import them to Android, or vice versa export them from the Android device and synchronize them on other devices.
Part 1: Export and Transfer Chrome Favorites to and from Android
Part 2: Software Solutions to Backup & Export Chrome Android Favorites
1. Export and transfer Chrome Favorites from / to Android
If you are using the same Google Chrome account on both PC and Android phone, then the bookmarks can be synced automatically. It's the easiest way to copy Chrome bookmarks to Android. Here's how to do it.
a) Launch Chrome on your Android phone.
b) Tap the menu button in the top left, then click Settings, and choose Log in to Chrome to log into your Google account.
c) Go up Settings and touch Synchronize and check the imported favorites on your android phone.
d) Turn on the PC, open the Chrome browser and log in to the same Google account, and your Chrome for Android bookmarks will also be synchronized with the PC
e) Click Menu to go to your favorites and select Manage Favorites.

f) Click on the menu Organize and select Export favorites to export Android bookmarks as HTML files.
2. Software to Backup & Export Chrome Android Favorites
There are five third-party software that help export Chrome bookmarks from Android devices. Let's take a look at them!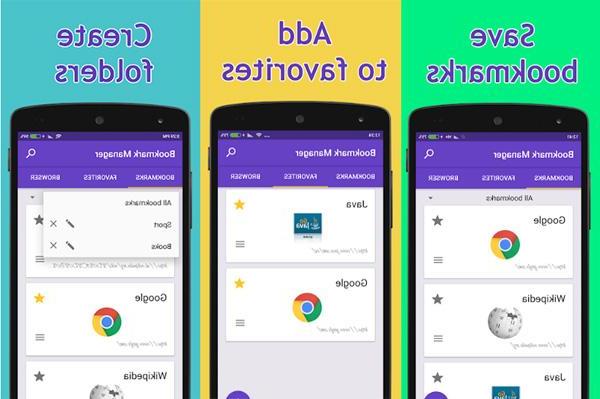 #1: Bookmark Manager
Bookmark Manager is a simple app to manage Chrome bookmarks on Android devices. It is able to organize bookmarks by date or title. Also, you can export Chrome bookmarks on Android to SD card for backup.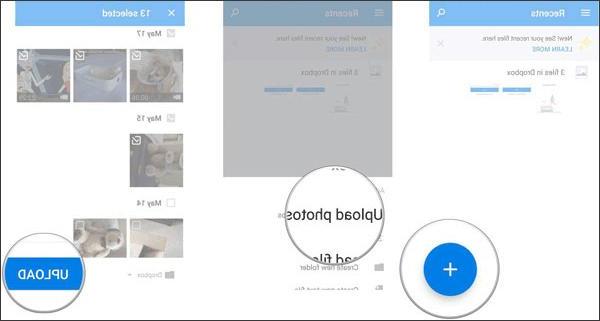 a) Install the Bookmark Manager app and launch it on your Android phone.
b) Open the app and sort the bookmarks by date or title.
c) Go to the menu screen and select the backup option. Make sure your Android phone has large memory SD card and export Chrome bookmarks to SD card.
d) If you want to restore your bookmarks, just select the restore option and choose the most recent backup file on your SD card.
#2: Bookmark Sort & Backup
Bookmark Sort & Backup is another app for sorting and backing up Chrome bookmarks on Android. It allows you to export Android Chrome bookmarks to HTML files. It is compatible with a wide range of mobile devices.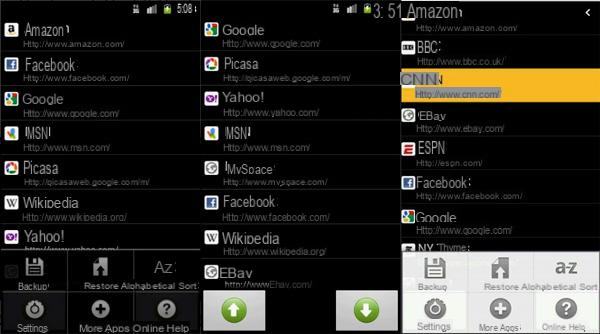 a) Open the app after downloading it from the Google Play Store.
b) After all Chrome bookmarks have been scanned, you can sort the bookmarks with the "up" and "down" buttons
c) Press Backup at the bottom, and then enter a file name and folder to save the html file.
#3: Bookmark Folder
Bookmark Folder is a versatile bookmark management app for Android devices. It allows you to manage and export Chrome bookmarks on Android by folder. It also offers additional custom options, such as setting the background color, text color and size, and icon size for each bookmark.
a) Launch the app on your Android phone.
b) Go to the card Chronology from the top of the interface and select all Chrome bookmarks on your Android device.
c) Manually export favorites by creating a backup file. Also, you can set the automatic backup function.
# 4: Raindrop.io
Raindrop.io can collect articles, photos, videos and pages from the Internet. Chrome's favorite export to Android feature helps you quickly share your collection and preferences with friends and family.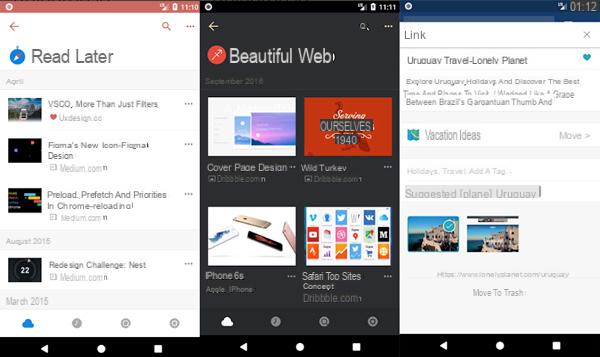 a) Open the Raindrop.io app on your Android device and login to your account.
b) Then access the site https://app.raindrop.io/#/settings via your PC.
c) Finally click Export Bookmark on the left and then up Send email on the right. So you can export your Chrome bookmarks as an email attachment.
d) Open your email and download the attached file.
#5: Diigo
Diigo is another bookmark app to export Chrome bookmarks from Android to the cloud. You can access your favorites on any device. Also, you can add notes and customize your bookmarks on Android device easily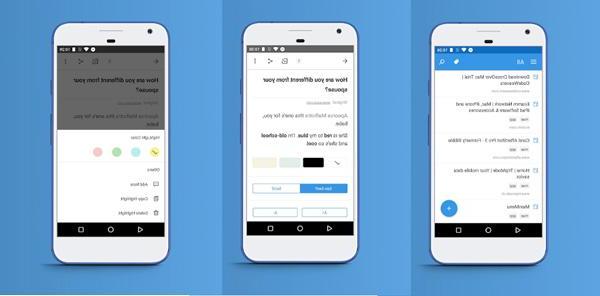 Download the app and log into your Google account.
Import your bookmarks from Google Chrome and they will be sent to the cloud server. Also, you can edit your favorites with the app.
Visit https://www.diigo.com/ and log in to the same account.
Export your bookmarks by pressing Export and then Export favorites di Android Chrome come file HTML.