Here we are on time for our appointment of the day with the free title released by Epic Games Store at 17:00 today. It is about Tropico 5, the fifth episode of the "dictator simulator" that will allow you to lead your house over a period of time from the first colonial period to beyond the 5st century. You will go through the two World Wars, the Great Depression and even the Cold War, and you will have to be able to get out of it in the best possible way, keeping your dominion intact. If the plot teases you and you want to redeem Tropico 16 for free, then we suggest you run on the Epic Games Store website, where you can find the title available until 59:XNUMX pm tomorrow.
Tropico 5 for free: the new Christmas title from the Epic Games Store
"Return to the remote island of Tropico in the new episode of the critically acclaimed and adored 'dictator simulator' episode. Extend your house's rule from the early colonial period to the 21st century and beyond by facing a new set of challenges, mastering advanced business dynamics, discovering new scientific advances and technologies, and exploring the game world. And, for the first time in Tropico history, enjoy cooperative and competitive multiplayer, with matches up to 4 players! ". So Epic Games Store describes the free title released today. Indeed, if before redeeming it you want to know what it is, you will also find an accurate list of contents.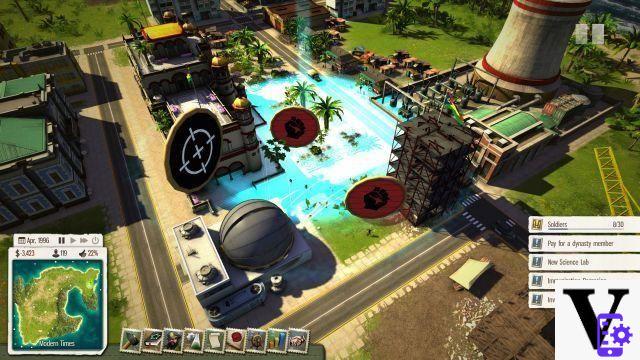 To be exact, here is the content you will find by redeeming Tropico 5 for free:
Le Ere

The house

Research and renewal

Advanced trading system and merchant fleets

Explore your island

Entirely renewed graphics

Cooperative and competitive multiplayer.

At this point, all you have to do is log into your Epic Games Store account and redeem the title for free. See you tomorrow at the same time to find out what swimming game will be available. In the meantime, Happy Holidays!
TagsEpic Games Store free games Tropico 5 Tropico 5 is the new free Christmas game from the Epic Games Store