The new one will open in New York on June 3rd Harry Potter Store, which we are sure will soon become one of Manhattan's main attractions. Located at 935 Broadway, next to the iconic Flatiron Building, this gigantic three-story store will include 15 different thematic areas, distributed over an area of almost 2000 square meters. A true celebration of the world built by Rowling.
As you can imagine, there is a long wait for the opening, especially considering that the inauguration of the flagship store was set for summer 2020. Due to the Covid-19 emergency, however, the event has been postponed to 2021 And soon, finally, Harry Potter fans will have the opportunity to visit the shop. In the meantime, some images showing the store in preview have circulated on the Net. And we share them with you.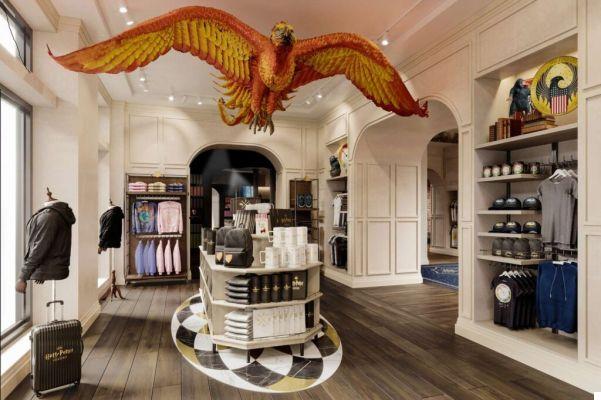 Harry Potter Store: here are the first images of New York
Apparently, the new Harry Potter Store in New York is the largest store ever dedicated to the most beloved wizard in literature. Wandering through the halls of the store you will find an incredible infinity of details of the Rowling universe: come on Griffin and Phoenix patterns to the virtual Enchanted Keys that users can view through the Harry Potter Fan Club App. Also, in the chopstick shop it will be possible to choose from more than 50 different models, each inspired by a character, a place or an object in the universe of the magician.
READ ALSO: The Harry Potter shop in New York does magic in virtual reality
Indeed, the new store also offers an area dedicated to customization of merchandising, where customers can choose to engrave wands, embroider a dress or even emboss a journal. And that's not all, because the New York store will also have an art gallery called House of MinaLima. In this area, a series of works related to objects found in the Harry Potter and Fantastic Beasts films will be exhibited. Apparently, users will be able to admire many of the props.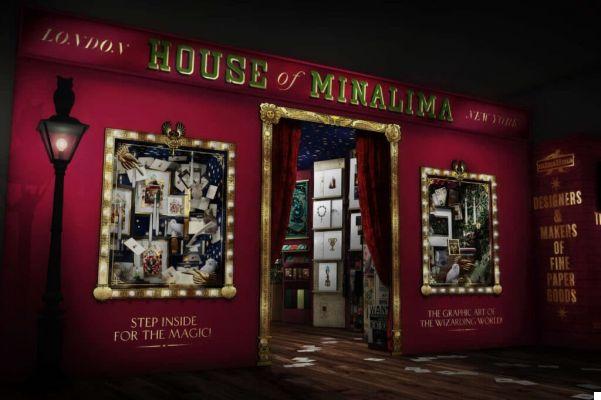 "We at Warner Bros. are in a very privileged position, we are able to work directly with the directors… Thanks to this collaboration, we are bringing authentic props that come directly from the original films and also authentic recreations. You will be able to find Harry's real wand on display, as well as those of Ron, Hermione and Dumbledore. We have the original Golden Snitch, Harry's broomstick, Tom Riddle's diary with a basilisk fang in the center and many other items ". Thus commented the Harry Potter Store project Karl Durrant, VP and General Manager of Warner Bros. Retail Destinations.
TagsFantastic Animals and Where to Find Them Harry Potter Harry Potter Store Unveiled the first images of the Harry Potter Store in New York