Vodafone and unlimited Giga. No, it is not a new telephone rate but a free promotion valid per month that the operator is offering to its customers. To accompany it, two other particularly interesting offers, namely 30 Giga Free e 50 Giga Free.
The duration of the three promotions is not identical. Specifically, we are talking about 30 Giga per month for a year with 30 Giga Free, 50 Giga per month for six months or a year with 50 Giga Free and only one month for unlimited Giga with Unlimited Giga Free.
The promotions are valid only on the national territory, therefore you cannot use all these GB in roaming within the European Union.
30 Giga Free and 50 Giga Free: how do they work?
Let's start immediately with the bad news: you are not activating the offers. Or rather, you will have to accept them but Vodafone will have to contact you to propose them to you.
The duration also varies according to the operator. For 30 Giga Free we always talk about a year while for 50 Giga Free the period seems to vary from 6 months to a year.
In case of activation you can check the GB consumed using the dedicated meter available on the app. Once you have exceeded the threshold for free data traffic, you can continue surfing the net at the price defined by your base rate.
Vodafone Giga Unlimited Free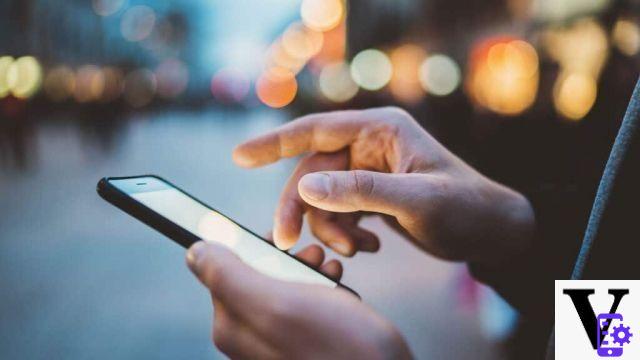 Solo a month instead for Vodafone Giga Unlimited Free. Also in this case the proposal arrives from the operator, with the activation done in 48 hours and confirmed by SMS.
There is no dedicated counter for Vodafone Giga Unlimited Free. It will simply temporarily block the one used by your current telephone rate, which will resume functioning once the offer has expired.
Finally, remember that the GB made available by Vodafone can be used also via hotspot. This means that you can activate network sharing on your smartphone to use it on any other device, from the tablet to the PC via the smart TV.
Vodafone gives Giga but not to everyone
The offers listed above are not open to all customers. Vodafone offers Unlimited Giga Free, 30 Giga Free and 50 Giga Free only to some customers, who are contacted by SMS. If in doubt, you can also check the official My Vodafone application, visit the "Offers for You" page or contact customer service at 190.
All promotions listed are automatically deactivated upon expiration, so you will not have to fear a possible renewal for a fee.
Source World Mobile Web Tagsvodafone Vodafone gives unlimited Giga for one month. But how does it work?