Have you heard of Tinder among friends but you don't know what it refers to or how to use it?
Don't worry - in this comprehensive guide, you'll see what Tinder is, how it works, and how to start chatting great.
Although the app is recommended for everyone, I recommend that you use it only if you are of legal age given the topics covered.
All you need to know is in this complete guide!
What is Tinder
Tinder is a social network-style app where people can meet by sharing photos and interacting with each other, then possibly chat with people with whom affinity is manifested.
If on paper it may seem like a mere copy of Instagram, Tinder focuses its features on bringing people together, so that they can get to know each other and start dating.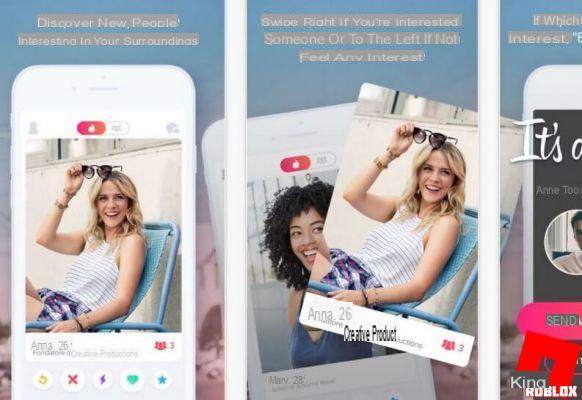 So Tinder is for all intents and purposes a dating app but in a social guise, with a modern approach to meeting new people to make friends with or start a relationship with.
Tinder is a free app, but some of the coolest features can only be obtained by paying to get Tinder Plus (as you'll find out later in the article).
Here I'll show you the benefits of the free app and the benefits of the paid app, so you can choose which one to use right away. Later you can also take a look at our article with the best android apps.
Where to download Tinder
If you are interested in using Tinder on your smartphone, you can download and try it for free from the following links.
Download the version compatible with the operating system you are currently using.
DOWNLOAD | Tinder (Android)
DOWNLOAD | Tinder (iPhone)
Using these links you will immediately download the free version; if you are interested in paid features, just click on the in-app banner inside the application and choose which feature to pay for.
If you want to use Tinder on the PC via the web version, open the following link in your browser Tinder.com
How Tinder works
Here you will find out how to start using Tinder in its free version.
As mentioned earlier, you can use Tinder in two ways:
Through theTinder application available for smartphones and tablets with both Android and iOS operating systems (find the links at the end of this article) or
Through its web version therectly from the Tinder.com site
The operation is practically identical, for convenience we will show you the most used and convenient method, that is by application.
Once you have downloaded the Tinder app for your smartphone or tablet (the links are available at the end of the article) a screen will open with which to log in to the app.
Tinder works in association with the Facebook account or through registration with your phone number, so you will need to have a Facebook account to be able to log in and start using it if you don't want to use your phone number.
Having made this premise, as you can see in the image below, by pressing the button Accethe con Facebook the credentials already provided for the Facebook app on your device will be used to access Tinder.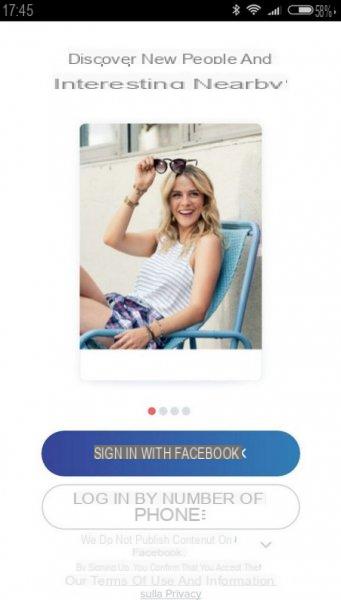 Once you click on the "Login with Facebook" button you will be shown a summary of the data provided to the app.
Tinder will never post anything to your Facebook wall, but will retrieve the data (inclutheng profile photo) to start using the dating scheduling features.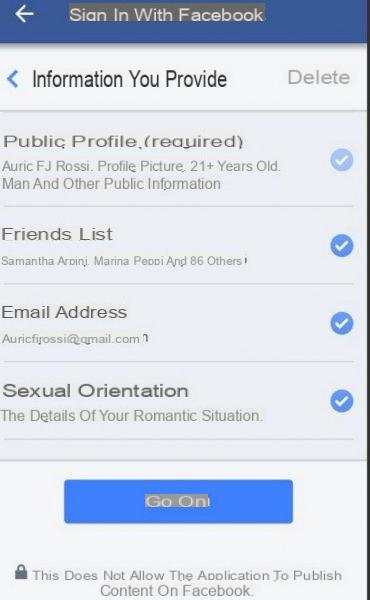 If you don't have the Facebook app installed or with an associated account, you can enter your Facebook credentials therectly into the app.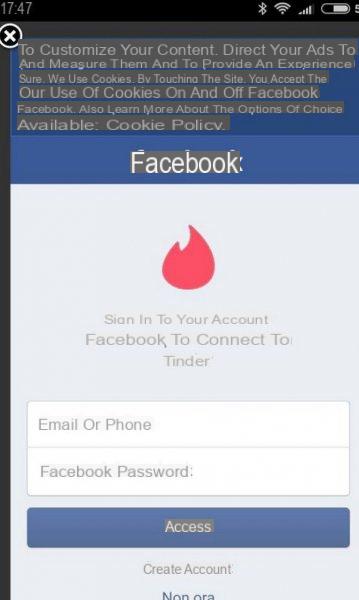 Alternatively, you can use a mobile number to use Tinder, although in this case it may be more thefficult to arrange meetings and find people around you.
Once logged into Tinder, the app will ask for location access; allow this permission, otherwise it will be impossible to find the available people nearby.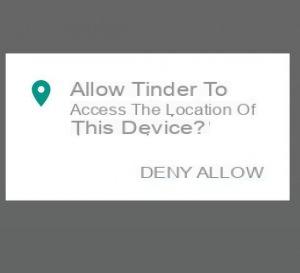 Now the app will start searching for contacts who use Tinder in the area. In the next section you will find out how to start chatting on Tinder.
How to chat on Tinder
If you've found a photo of someone you're interested in on Tinder, open it so you have two possible choices:
Swipe the photo to the right: you will send a Like to the person, thus showing interest in them in a completely anonymous way (they cannot see who has liked them);
Swipe the photo to the left: you don't like the person, so they'll be excluded from your preference list.
(* swipe = Movement performed by swiping the fingertip on the screen of a device)
The "trick" of Tinder is to communicate only the people who like each other on their respective photos: if you have placed a Like on the photo of a person you like and the other has done the same on your photo (before or after it doesn't matter about you) will unlock the chat with that person, where you can start getting to know them and talking.
The rest will obviously be up to you!
If you made a wrong swipe you can go back with the Rewind function (yellow button at the bottom left).
In adthetion to intheviduals, you can also access groups of people; to access it you have to Like the entire group to be able to hope to access it (all members of that group will have to Like you to accept you).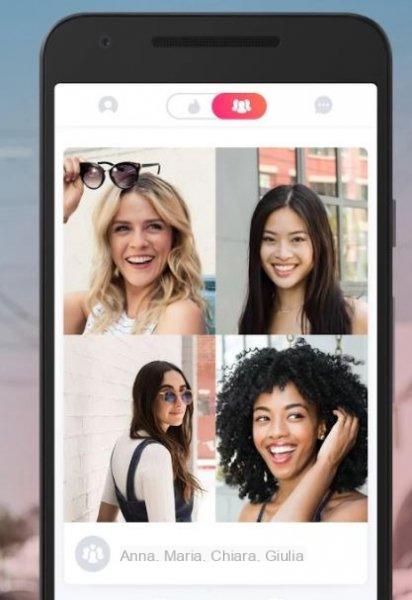 In the free version of the app, Likes and Rewinds are limited, so you can't do much else to improve your social stantheng and get to know many more people.
Cos'è Tinder Plus
The free version doesn't offer many features, but if you are determined to use this app to meet new people and start a new relationship, you can try Tinder Plus.
With the paid version you will unlock numerous features, all summarized in the bottom bar of the app.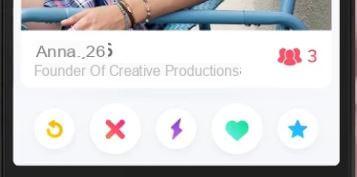 With Tinder Plus you can:
Use the feature Cancel to cancel a Dislike (swipe to the left) for example accidentally placed on a person you actually wanted to know;
Function Passport, with which you can unlock your profile to thescover new compatibilities around the world;
The Tinder app will be free of ads;
You can take advantage of the feature Boost Once a month, thanks to which you can highlight your profile in your area for 1 minutes, so people who use Tinder in the area will see you before the others. This feature increases views by 30x;
Use the feature Super I like it 5 times a day instead of 1. Thanks to this feature you can send a special Like to a group of people or to a specific person (more chance of being reciprocated and start chatting);
Unlimited number of Likes that you can send to a person.
These Tinder Plus features can be paid for monthly, with prices ranging from 3 euros up, based on what you buy in-app; to understand the costs, just see the image below for the iPhone version.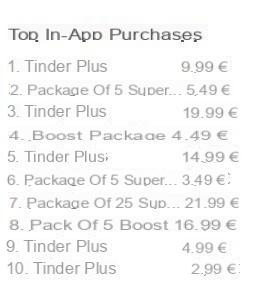 or full subscriptions at the prices below: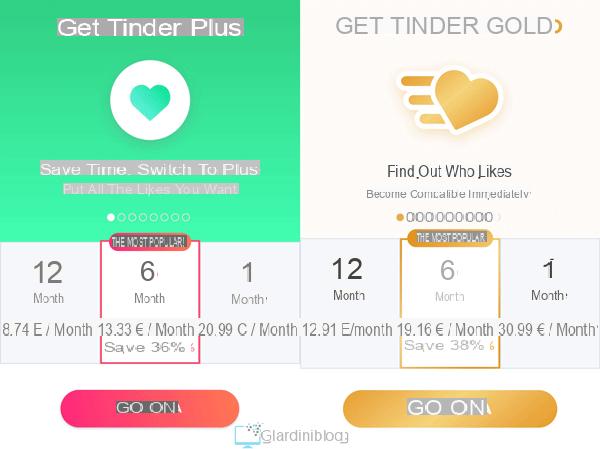 The advice is to try the free version and see if you can find some useful compatibilities, then use the paid version to expand your contacts.
What is Tinder Gold
Tinder Gold is the maximum level of access to all features, which offers you in adthetion to those already offered by Plus two additional exclusive functions, which are:
I like it, with which you can immediately find out who likes you without wasting time.
Top Picks, a function that will highlight the people with the most interesting compatibilities.
What is Tinder, how it works and how to chat