To connect any USB device to your Android smartphone it is necessary to have a particular technology on it called USB OTG. In this guide we will see what is OTG and how to use it on android to connect external hard drives, USB sticks, controllers, cameras and many other thefferent peripherals.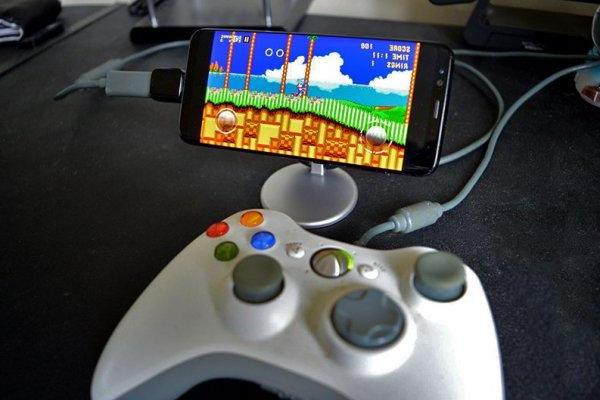 What is USB OTG
OTG is the acronym of On-the-go, which is a technology that allows Android smartphones and tablets to offer OTG support to a variety of devices that can be connected via USB (and a suitable adapter) to the socket normally used for charging the device. If your smartphone supports OTG you can use the USB port to connect a special adapter (which you will see later in the guide) and connect to it one of the devices compatible with the Linux kernel (which is the heart of the Android system).
At least Android 4.4 is required to take advantage of OTG, but the more recent the Android version, the greater the chance that the connected USB device will be recognized.
What can you do with OTG
Below we have grouped all the devices that can be connected to the Android smartphone with OTG support, so as to concretely understand the advantages of this technology:
External hard drives and USB sticks: you can connect external data storage devices and access their content, so you can copy, move and delete it therectly from the device file manager.
Endoscope e webcam: this is one of the initial uses for which this technology was mostly used, taking advantage of the smartphone screen and the micro camera of an endoscope, to inspect places that are thefficult to reach.
Play with a controller: By connecting a USB controller (even the Xbox one) to the device you can play Android games with a controller as if you were on a real console.
Use keyboard and mouse: with the OTG you can connect a keyboard or a mouse (but also both with the right adapters) so as to transform your smartphone into a small PC complete with a pointer.
Print therectly: if you connect your smartphone via OTG to a USB cable for the printer, you can print therectly on it without using WiFi, for maximum print quality.
Check the SLRs: if your reflex is compatible you can connect it via OTG to your smartphone, so as to obtain an additional screen to control it and to view the shots taken.
Charge another smartphone or other device: using an OTG adapter, you can recharge other peripherals with the battery of your smartphone, such as another mobile phone, a powerbank, an action cam, a smartwatch and much more.
Connect to the internet via network cable: if you can only connect via a network cable, a specific OTG adapter for this purpose could be very useful.
External Microphone: the imagination does not limit the possible uses, such as using an external microphone, to record whatever you want at a certain thestance from the smartphone or with a higher quality.
Obviously not all these scenarios are applicable, you will have to first check the compatibility of your Android smartphone with the USB OTG, then hope that the drivers integrated into the Android kernel are sufficiently updated to support all the features described above. However, support for external storage devices is almost always available, so you can take advantage of this feature in many everyday scenarios.
How to recognize if the smartphone is compatible
To check if a smartphone has such technology, before buying an OTG adapter, we can use the free USB OTG Checker app to check it. Once the app is installed and started, depentheng on the outcome, the app will return one of the two results that you can see below, regartheng the presence or absence of the OTG function.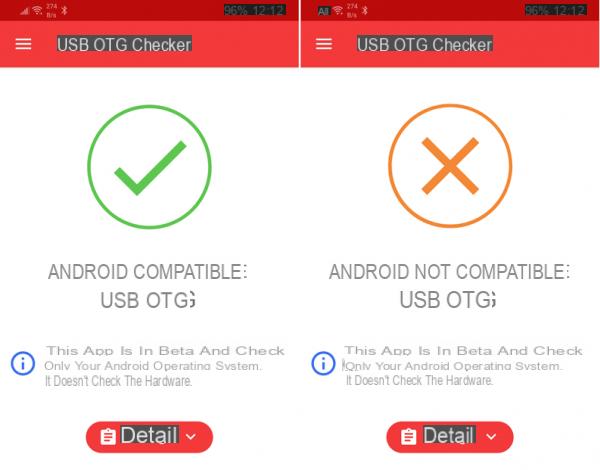 With this app you will immediately find out if OTG is enabled on your Android device, so you can immediately use it with the appropriate adapter. If the check fails, it means that the smartphone manufacturer has preferred to block this feature by preventing it from being exploited (even if it is available at the hardware level, it is not usable at the software level). In this scenario I recommend using a custom ROM to recover the OTG functionality of your Android smartphone.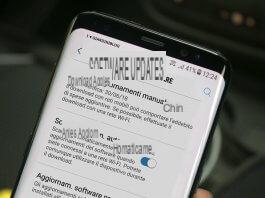 How To Update Android: Complete GuideHow To Update Android: Complete Guide Don't know how to update your trusty Android smartphone? Are you looking for the latest operating system or app news? Find out in this complete guide how to update [...] Read on
OTG cable: which one to buy
After explaining the potential of this technology, how to check if it is present on your smartphone and what you can do, let's now see how to exploit it by purchasing a OTG cable. Usually the prices of these cables are very low and are between 5 and 10 euros. For various reasons, it is always advisable to buy a product characterized by excellent build quality and assembly. These factors will logically affect the final price in the end, but your expense will be well rewarded, as you will have a product that connects securely to the USB port of your smartphone or tablet, without shaking or false contacts and that will not be easily damaged with use.
Often the cable is also referred to as an adapter USB OTG adattatore, it is connected as previously mentioned to the USB socket normally used for charging. However, given the existence of two thefferent types of USB connectors, it is good to first identify the one in your possession.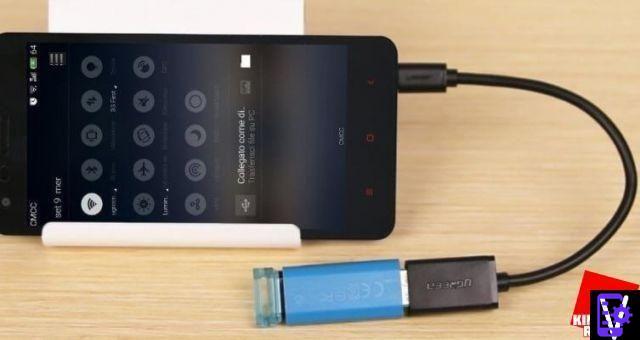 There are two types of USB that may be present:
USB Type C: that is the most recent USB port model, which can be inserted in any therection, since the pinwheel is always the same. We find it present on all current top-of-the-range smartphones from Samsung, Huawei, Lg, etc. Format that is replacing the old micro USB format;
micro USB: the most common on mid-to-low-end Android smartphones and older ones; The cable can only be connected in one way, as its shape is that of a trapezoid, as you can also see from the photo.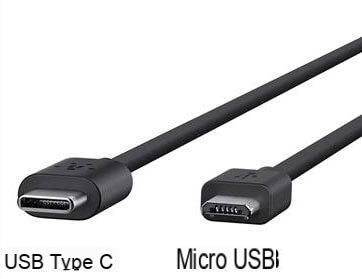 Once you have identified the type of USB to connect to your device, below you will find the best OTG cable adapters you can find on Amazon, with noteworthy build quality and the highest evaluation score from buyers.
Cavo OTG USB Type-C
Cavo OTG Micro USB
For those who need multiple connection ports of thefferent types, we recommend these HUBs:
Hub OTG USB Type-C
Hub OTG Micro USB
What is USB OTG and how to use this technology on Android