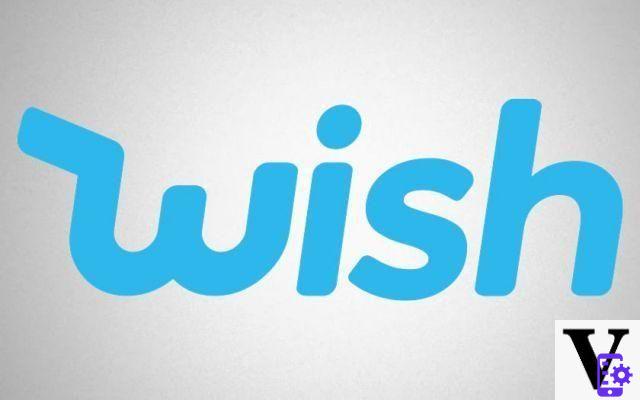 Summary
Wish: how does it work?
Why are items sold on Wish so cheap?
What to expect when ordering something on Wish?
Some things to keep in mind if this is your first time on Wish
Comments
Wish is a globally successful American e-commerce application and web platform, and for good reason: it brings together a vast selection of products at bargain prices, and markdowns that seem incredible. Almost all of the products in the store are actually from China, and the original prices are often very exaggerated. Here's everything you need to know about Wish.com, its products, shipping, and what to expect when ordering something.
You probably know Wish, at least by name: it is an application and an e-commerce site that allows you to find items at unbeatable prices. The application enjoys strong popularity, accentuated by a very aggressive advertising approach: Wish is now the 4th client of Facebook's advertising network, to give you an idea of ​​its investments in this area. However, this American application, founded by two former employees of Google and Yahoo, is now well established and satisfied with million transactions every day.
In 2011, the two programmers created a first application, Wishlist which allowed Internet users to create lists of products they wanted. The app quickly gained popularity, and its creators soon realized that the products people liked the most were often very inexpensive. They therefore approached merchants to suggest that they sell their products directly to users of the application.
Wish: how does it work?
To start purchasing items on Wish, you must have an account. You can create it very simply via your Facebook or Google account or by simply giving your name, first name and email address. Once registered, the operation of the site as the application is very simple, just search for a product or browse the categories of the platform:
Accessories
Leisure
fashion
Decoration
High-Tech
Bags & Wallets
Babies & children
Makeup & Beauty
Tops
Kitchen
Stationery
Shoes
When browsing the list of articles, they are presented in the form of a thumbnail showing the product, with at the top left a reduction percentage (which sometimes exceeds 95%). In the base on the left you have the price that you will pay if you choose to buy the product, and crossed out in gray, the supposedly original price. Below this information, a gray indication indicates whether the product has been ordered by a certain number of people. It is better to systematically click or touch the article to access the description and customer comments to form their own opinion on the article.
In some cases a mention appears Verified by Wish supposed, like the verified accounts on Twitter which the platform borrows the logo, to give pledges of confidence in the chosen product. User ratings on the product and the merchant's store (we're on direct selling) are also helpful before finalizing your choice.
Why are items sold on Wish so cheap?
Let's face it bluntly: everything comes from China, and the products in question have no brand, or at the very least are branded with little-known brands. The original prices also all seem to be grossly overestimated to make the promotion appear even more attractive. In short, to encourage you to buy. For example, when we went to the site to write this report, on an outdoor bluetooth speaker sold for 17 euros, the original crossed out price was 431 euros. Hard to believe when you know the price of the best bluetooth speakers.
To add a bit, it has to be said, to the confusion Wish never lists the brand anyway, even when it exists. Suddenly, difficult to know the accuracy of the original price without having received the product. The other consequence is that the customer is not encouraged to buy overpriced products. Finally, to be fair, the huge cuts seem to be there to get you to spend more, but they are so outrageous that they poorly hide their inadequacy with reality. We come to Wish because we are looking for low cost items, regardless of the quality.
Obviously, on this kind of platform, abuses can exist. The 60 Million consumers association notably denounced false prices as well as dangerous and misleading products on the service. She also criticized intentionally unclear product sheets aimed at confusing customers. So be careful to ensure that everything goes well with your order.
What to expect when ordering something on Wish?
There are three things you should absolutely know before you even sign up for Wish. Customers get what they ordered first - the site allows for bulk supply of small items, such as headphones, wallets, bags, and other accessories at rock bottom prices, as long as you don't be fooled by the amazing discounts displayed on virtually all products. For example, you can find bluetooth receivers for barely 1 euro, or copies of AirPods in all colors for only 15 euros. Do not look for quality, look above all for the price.
Then, that the delivery delay can be endless, although the shipping costs are very cheap: the product arrives, but it can take several weeks up to sometimes several months. If you don't want to wait, go directly to the Express category which contains the products with delivery times not exceeding one week. Finally, the third thing to know is that you have to quickly go to your avatar then Settings> Notifications to adjust the amount of emails and notifications that you are likely to receive, otherwise you will be overwhelmed by emails (all the boxes are, you will see, checked by default - we hope that things have improved since the application of the GDPR).
Some things to keep in mind if this is your first time on Wish
So here's a quick recap of the things to absolutely keep in mind if it's your first time on Wish:
You should never believe the amazing discounts displayed on the site
Prices are low, but so are quality
Never buy an overpriced product
Read customer reviews and ratings carefully
Delivery times can be very long unless you buy in the Express section
Have you ever ordered items from Wish? Are you satisfied with what you have received? Share your feedback in the comments!
Share
Tweet
Share
Envoyer à un ami