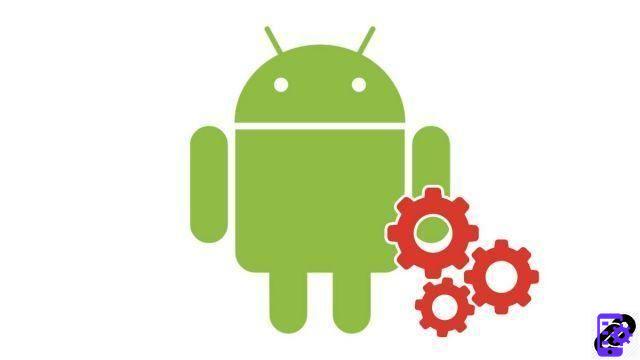 Android smartphones are protected by an authentication system that protects their information if the device falls into the wrong hands. The problem is that you can forget this code, making it impossible to access the mobile. Here is what we advise you to do if you find yourself in this situation.

As part of its program to teach you how to debug and repair your Android smartphone, Expertsconnecting offers you a new tutorial to help you with a recurring problem with Android smartphones: what to do when you have forgotten the code for your smartphone ? There are several solutions to try, which we detail below. But remember first that it is essential to protect your smartphone with a code: PIN, password or scheme of your choice. If you lose or have your mobile stolen, this security will prevent access to your personal data, photos, contacts and various accounts.

It should also be noted that we are talking here about the code of the phone itself, and not that of the SIM card. In the latter case, all you have to do is contact your operator if you cannot find the PIN.


Google's "Find My Phone" feature
This option is your best ally if your smartphone has been lost or stolen. But "Find My Phone" is also useful if you still have it in your possession but no unlock code. Via the Google interface, you have the possibility to change your password. It is necessary for this that you have access to the Google account to which the Android mobile is linked. Here's the procedure to follow :
Go from another device to Google Find My Phone.






Enter your Google credentials.



Choose the smartphone concerned.



In "Lock your phone", go to space "Set password to lock screen" and enter a new code



You can now try to access your smartphone by entering the new code. Be aware that this technique is not always effective. If the device is already protected by a password, the original code continues to prevail in certain situations, even after this manipulation. If this is your case, then you must abandon this method and turn to other solutions. You can also try to use the "Erase device data" option for the reboot.

Note, however, that some manufacturers themselves offer this type of unlocking service. Like what, duplicates on Android can sometimes be used. If you have forgotten your unlock code on your Samsung-branded smartphone, for example, and you have previously registered a Samsung account on your Galaxy and activated the remote access option in the settings, then you can unlock the mobile via the brand's "FindMyMobile" option. Then just enter the Samsung account password and click "Unlock".



System Restore

You did not want to come to this, you may be forced to. Restoring to factory settings can allow you to regain access to your smartphone. Of course, you lose all your saved data: messages, photos, applications... However, you can find them quite easily if you make regular backups. But you can no longer activate it from the settings as usual since your device is locked. No problem, there is an alternative to force reset.

Warning: the manipulation to be carried out to access the system differs according to the brand and even the model of the smartphone. We decided to perform the demonstration with a recent Samsung Galaxy mobile since the manufacturer is the number one seller of smartphones in the world. If your model is older than the S8 or is not a Samsung, please find the appropriate key combination on your manufacturer's website.



Turn off your smartphone


Press and hold the Bixby and volume up buttons.


Keeping the two previous keys pressed, also press the power button.



When the phone turns on, let go of the power button (but keep the Bixby and volume up buttons pressed).


You can let go as soon as you see the blue screen appear.


Select "Wipe date/factory reset". To navigate the menu, use the volume up button to go up and the volume down button to go down. To validate a command, press the power button, which acts as a "Ok"Or"Enter".



Choose "Yes".



Select "Reboot system now".




And now, voila ! Your mobile is like new (software speaking anyway) and in principle, you should be able to use it again without any problem.



Third party software

Some third-party software allows you to remove the lock code from an Android smartphone once connected by USB to a PC. But on mobiles with a recent version of the operating system, they no longer have the authorizations to do this. It is possible to allow them to perform such actions, but this requires enabling USB debugging in the options provided for developers, which can only be done in the settings. And if your device is blocked, then you cannot activate this feature.

Find other tutorials to help you debug and repair your Android smartphone:

How to unlock an Android smartphone?
How to know the state of health of an Android smartphone battery?
How to restore your Android smartphone?
How to unlock an Android smartphone that restarts in a loop?
How to force an Android smartphone to shut down?
How to unlock an Android smartphone without the lock code?
How to recover a deleted SMS on an Android smartphone?
How to erase all data from an Android smartphone?
How to reset an Android smartphone?
How to make a full backup of an Android smartphone?
How to free up memory on your Android smartphone?
How to fix Android smartphone stuck on black screen?
How to fix the Play Store on an Android smartphone?
How to recover data from a broken Android smartphone?
How to recover deleted file on Android smartphone?