WhatsApp made available the beta version of its desktop app which introduces a series of additional features before the release in the basic version, as is already the case for its application on smartphones. The new beta of WhatsApp is available for both users Windows than for users macOS. All users will be able to download the beta app to preview what's coming soon.
The new WhatsApp beta is available on Windows and macOS
Compared to the current "stable" client, the beta of WhatsApp for Windows and macOS introduces some small news. For users, in fact, there will be the possibility to view the waveform of the voice message. Certainly more interesting, however, is the possibility of listen to the voice message again, registered by the PC, before sending.
Of course, whatever new WhatsApp introduces for its Windows and macOS apps will go through the beta first. In this way, users will be able to test these innovations in advance. It should be noted that, as per tradition for WhatsApp, the test version is usually very stable and its use should not cause major problems for users.
The desktop app makes life easier for users
We remind you that with the desktop version for WhatsApp it is possible send and receive messages as well as calls and video calls directly dal Windows PC or macOS. The service is also available via browser but it is certainly more comfortable and functional if used via the desktop app. For more details you can consult the WhatsApp official site.
READ ALSO: WhatsApp: ephemeral messages increase their duration to 90 days Offer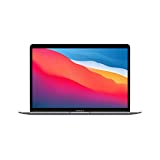 2020 Apple MacBook Air con Chip Apple M1 (13", 8GB RAM,...
Apple-designed M1 chip for a new level of CPU, GPU and machine learning performance
Unprecedented autonomy, with a battery that lasts up to 18 hours
Up to 8x faster 3,5-core CPU to handle projects at unprecedented speeds
1.159,00 EUR −10% 1.038,99 EUR Buy on Amazon TagsMacOS whatsapp WhatsApp makes the beta of its app available for Windows and macOS