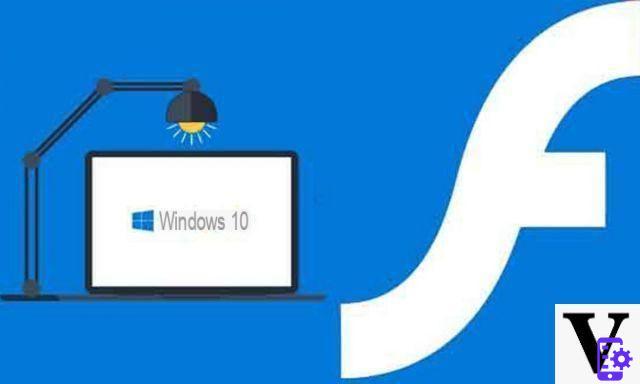 Microsoft has just released an optional update to Windows 10 that removes native Adobe Flash support from the system. Support for Flash on Windows and in its main browsers, including Edge and Chrome, is expected to be completely phased out between the end of 2021 and the end of January 2021. Microsoft nevertheless wanted to take a step ahead, to identify any upstream problems.
The latest Windows 10 update KB4577586 is optional, but it still represents a turning point. This catalog update in effect removes native Flash support in Windows 10. And prevents any turning back. The update only removes the system component included in Windows 10. The copy of Flash Player that you installed yourself is still entitled to a few weeks' suspension. Likewise, the update does not remove the Flash plugin in Edge, Chrome and other browsers.
If you've been following the news around the past few months you will know that Flash is entering a scheduled end of life. Formerly essential to the development of the web, the plugin has been supplanted by the functionalities of HTML 5 and CSS3. Flash has long posed performance problems preventing PC and Mac builders from delivering longer battery life. Not to mention its deleterious impact on security. Not only Flash has often been illustrated by the discovery of major security vulnerabilities, but in addition the program was often used as a vector of attacks.
Windows 10: Microsoft prepares its customers for a world without Flash
This could take place either via infected versions, or malicious programs using the graphics codes of the Flash update program. While Flash was still used a few years ago on a majority of the most popular sites on the web, its use is now becoming increasingly marginal. It must be said that even Adobe, its publisher, decided to throw in the towel and schedule the death of the add-on. For his part, Windows 10 wasn't supposed to end Flash before the end of 2021.
However, Microsoft explains, this optional early update is mainly aimed at detect any issues that removing Flash support might cause. "We are posting this Flash removal update online ahead of end of support to help our customers test and validate their environments against any impact that removing Adobe Flash Player may have," Microsoft explains. . Last month, the publisher unveiled the timing of the end of support for Flash. The publisher had already announced the arrival of the Flash removal update, but not before 2021.
A few months later, there are plans to make this update optional recommended. In the summer of 2021, the removal of Flash will become mandatory. Microsoft will thus remove all frameworks related to the plugin, group policies and user interfaces in the old version of Edge as well as Internet Explorer 11. Windows 10 will not be the only version concerned. Microsoft also plans to push an update to Windows 8.1 and 7 which are still heavily used. Major web browsers should finish terminating Flash Player. Chrome, for example, will block the plugin by December 2021.
Adobe Flash Player
Windows 10
Share
Tweet
Share
Envoyer à un ami