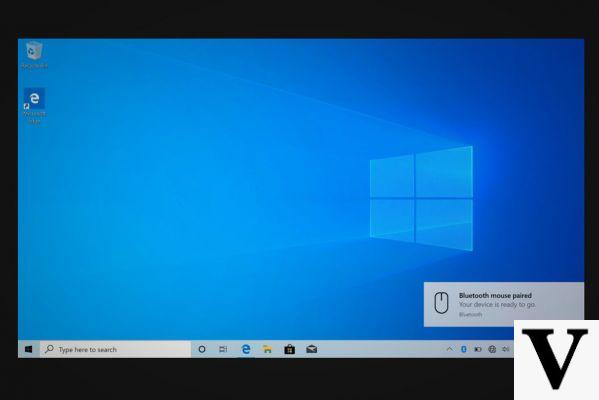 Cortana has been updated to use more natural language and now it is possible type your requests voice assistant instead of expressing them by voice. Also it is possible detach the Cortana window from the Windows bar and move it on the screen to the position that suits you best. The AD2P sink function eliminated in Windows 8 and linked to the operation of bluetooth has also been reintroduced.
This version of Windows 10 also introduces one new version of the Windows Subsystem for Linux (WSL), although the GUI related functions mentioned at the Microsoft Build conference are not yet present. Instead, there is support for DirectX 12 and the WSL kernel update (which in the meantime has become open source) directly from Windows Update.
From this latest update onwards you can decide to make your device password-less using just a pin or the Window Hello features for login. There Calculator can be maintained always on top above the other windows for ease of use, Microsoft Edge received improvements in memory management, Xbox Game Bar supports third party widgets and finally the DirectX 12 Ultimate which will allow developers to use features such as variable rate shading, mesh shader and ray-tracing to the delight of gamers.
The application Your phone can now make calls from the connected smartphone even from supported ARM PC models and some small but pleasant innovations have been introduced in the Task Manager: it is now possible, in fact, to view the GPU temperature and the disks are correctly reported as HDD or SSD depending on the type. There system search has also been improved to impact less on CPU and storage and return more accurate results.
The update will not be sent to everyone at the same time, the diffusion will take place gradually as always, but it is possible to manually check its availability by going to Settings> Updates and Security> Windows Update.
This key containing the installation of Windows 10 Home 32/64 bit and licensed for a device can be useful to get your PC back on track: available on Amazon.
Windows 10 May 2020 has arrived, what changes?