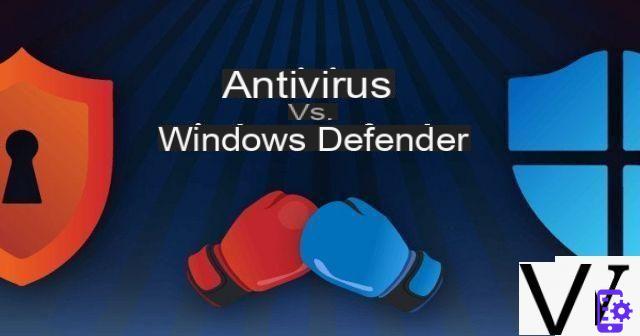 Windows Defender is one of the best antiviruses on the market, according to a study conducted by the German organization AV-Test. By collecting the maximum score during the tests, the system directly incorporated into Windows 10 proves that there is no need to resort to third-party antiviruses.
Is it worth downloading a third-party antivirus? Windows 10 comes with built-in protection software: Windows Defender. Initially a little on the sidelines, he was able to convince over time. Today, independent organization AV-Test publishes a study claiming that Windows Defender is simply one of the best on the market.
AV-Test has scrutinized no less than 22 antivirus. There are many well-known companies on the list, such as Norton, McAfee or Avira. Several criteria were retained: the degree of protection, its performance or even its daily use. Scenarios were also conducted in order to see the effectiveness of the products tested in real conditions.
Windows Defender gets the maximum score
Surprise, since Windows Defender picks up the cup with the maximum score In all areas. According to AV-Test, the anti-virus included in Windows 10 guarantees maximum protection against threats, but is also easy to use and has no impact on performance. It's worth noting that Windows Defender isn't the only antivirus scoring six out of six. We can for example quote Avira Antivirus Pro 15.0 or Norton 360 22.20. It remains one of the best on the market despite its bad reputation, for AV-Test.
Nevertheless, this study teaches us that it is ultimately not very useful to use a third-party antivirus, since Windows Defender fulfills its mission perfectly. Installed by default in Windows 10, it activates automatically on first start and the user does not have to do anything to activate it. Why look for another product, then?
Gone are the days when Windows Defender was mocked. The software has improved greatly over time. Not long ago, Windows Defender even received a major update, once again boosting user security. The October update of Windows 10, currently deployed on PCs around the world, should also bring its share of small novelties concerning this anti-virus.
What about you, what anti-virus do you use? Are you using Windows Defender? Tell us in the comments !
Source: AV-Test
Share
Tweet
Share
Envoyer à un ami