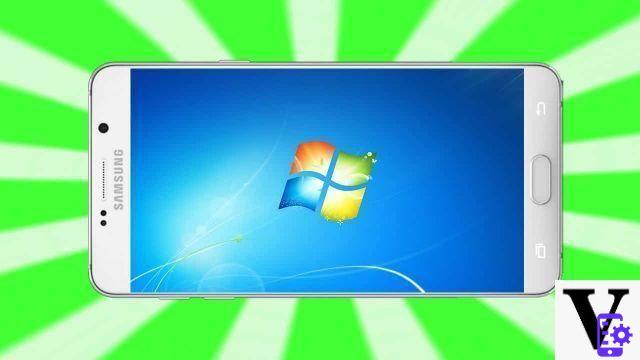 Wine, the popular software that lets you use programs designed only for Windows on other operating systems, like MacOS or Linux, is now available on Android. Want to use Windows programs on your smartphone? Find out how to download Wine on your Android!
You do not know Wine ? Yet it is one of the most famous open-source solutions for running software developed for Windows on other OS. Born in 1993, Wine was not yet available on Android, despite a test version released in August 2016. As pointed out by our colleagues from Android Police, "Wine for Android is still in its infancy, the application therefore suffers from many limitations". To make the most of Wine, we advise you to use it on a recent smartphone equipped with a processor. x86.
Wine arrives on Android: how to download the APK and use Windows on your smartphone?
As a reminder, Wine (WINE Is Not An Emulator) is not a classic emulator. Rather, it is a compatibility layer of software, which keeps applications originally designed on Windows running. For now, if you have an ARM processor, theAPK Android put online only allows you to run programs created for RT Windows, a version of the OS released in 2012. Discover the list of available applications.
When you open the Android Wine application on your Android, you will come across the traditional desktop of Windows 7, with the "start" button at the bottom left. The application is not equipped with Windows software. To use them, you will have to install them yourself, like on a traditional PC. Likewise, we advise you to connect a bluetooth keyboard to it as the entry on the touch screen becomes complicated.
To download version 3.0 of Wine to your Android, go to the Wine website and select "wine-3.0-arm" or "wine-3.0-x86". If you don't know how to install an APK file on Android, we advise you to take a look at our tutorial. Did you take the test? Tell us everything in the comments?
Share
Tweet
Share
Envoyer à un ami