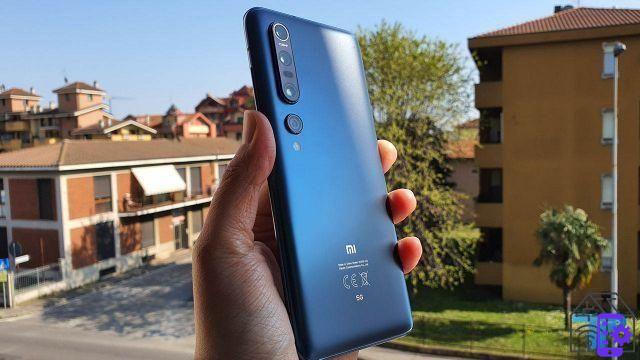 With Xiaomi Mi 10 Pro the spark went off immediately. It was enough to take it in hand and configure it to discover that it had everything I normally need: it is very pleasant to the touch, it is equipped with excellent ergonomics, it is responsive and has a really satisfying photographic sector. In short, it really has everything, or almost.
However, I do not want to anticipate the necessary conclusions. So let's try to go in order, starting with one of the elements I loved most about this Mi 10 Pro: the design.
Xiaomi Mi 10 Pro review: "attractive" is the right word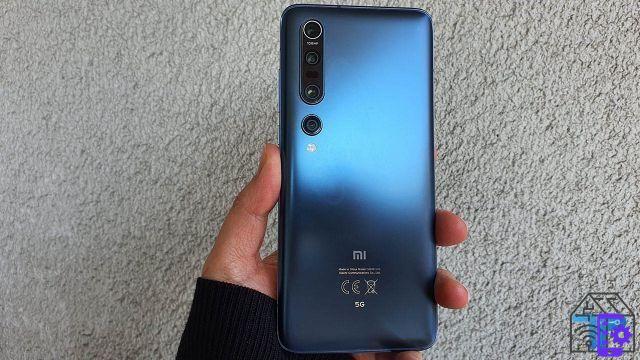 There is no originality in the aesthetics of this top of the range. We have already seen dual edge displays, we have already had matte back covers, we have already experienced particularly protruding photo modules and we have loved / hated the screen hole.
So why is Xiaomi Mi 10 Pro so attractive? What makes it captivating?
The manic cure. Attention to detail. The finishing of the individual elements.
The latest smartphone from the Chinese giant broadcasts elegance, solidity, refinement. And it does so by proposing the dull blue color, which gives character to this Mi 10 Pro, combining the back cover with a chromed metal frame, placing in our hands a display that blends seamlessly with the frame. Everything is deeply soft and harmonious. Not using it seems almost a shame.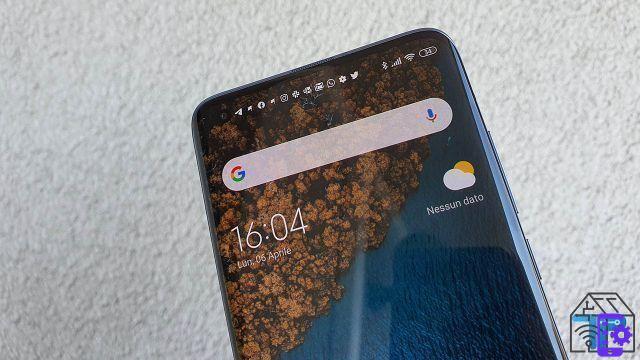 On the front then we find a 6,67 inch AMOLED display which guarantees a high maximum brightness, supports HDR and reproduces colors faithfully, colors that you can calibrate to your liking using the appropriate menu item. There are also the coveted 90 Hz that add fluidity to an already extremely convincing user experience.
Under the display, the fingerprint reader could not be missing, really precise and lightning-fast. Alternatively you can count on unlocking with the face.
Finally, it is impossible not to say a few words about weight and size. The new Chinese flagship indeed weighs 208 grams and no, there are not a few. However, Xiaomi did its best to distribute the weight evenly. You will just have to get used to the change if you came from lighter devices.
On the other hand, the dimensions are perfect which will allow you to manage most of the features using one hand.
Finally, we come to the only major flaw of this device: no IP68 certification. So be careful what you do with it and where you use it because a possible fall into the water could be fatal.
The hardware is truly top of the range
Processor Qualcomm Snapdragon 865, Adreno 650 GPU and 12 GB of RAM for Xiaomi Mi 10 Pro. The result? Discounted I would say. True top-of-the-range hardware guarantees true top-of-the-range performance. The device is snappy, capable of withstanding any kind of application and accompanying us serenely during the hottest gaming sessions.
We then have on board 256 GB internal memory and no, it is not expandable. A flaw that could make serial accumulators, video game lovers and those who shy away from the cloud turn up their noses but for which, honestly, I have not shed even a tear. The over 100 apps that I am solid to rely on have easily found space on the Xiaomi Mi 10 Pro, while for photos and videos there is always the good old Google Photo.
Excellent connectivity. Not only do we have 5G, but we also find Wi-Fi 6, Bluetooth 5.1 and NFC. On the other hand, I was surprised by the lack of support for eSIMs, a feature that we now see appearing more and more often on smartphones of this range. It is not indispensable, mind you. In Italy we are not yet used to virtual SIMs so we will hardly miss them, but it would have been an interesting addition anyway.
I also point out the absence of the 3,5 mm jack, to which we are now used to, and that of the video output via USB-C 3.1.
On the other hand, theaudio stereo. The two speakers, located along the upper and lower edge of the device, guarantee a high volume and a full and crystal clear sound.
MIUI, is it really you?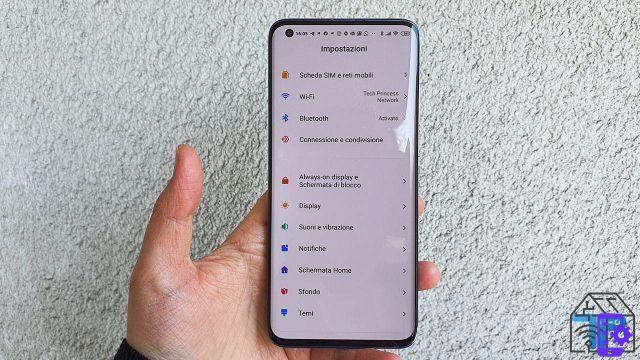 It has been a while since the last Xiaomi smartphone passed through my granules but I distinctly remember my aversion to MIUI. The notifications didn't thrill me, the absence of the drawer didn't help and every now and then there was some annoying smudging.
Today things have changed. There MIUI 11.0.7 that we find on this Xiaomi Mi 10 Pro, based on Android 10, is really well done. I loved the aesthetics, I appreciated the immediacy and I took advantage of its functionality. In fact, you will find the dark mode, the themes, the second space, the tool to record the screen and the one to optimize performance by freeing the device from unnecessary files and processes. There really is everything a user could need.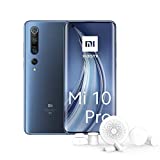 Xiaomi Mi 10 Pro Smartphone, 256 + 8 GB, Solstice Grey +...
The product includes Xiaomi Mi 10 Pro Soltice Gray and Mi Security Kit
Qualcom Snapdragon 865 Octa-core processor; 5G connectivity and performance
Frequency up to 2.84 GHz
Buy on Amazon
The autonomy amazed me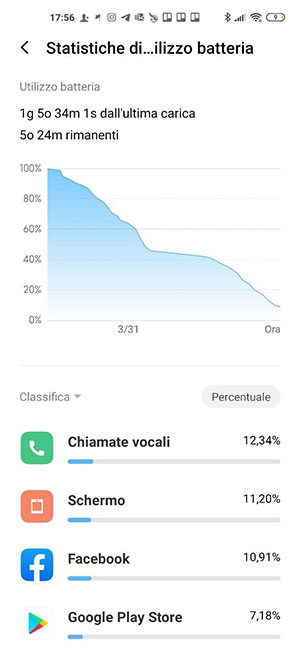 Battery pack from 4.500 mAh for Xiaomi Mi 10 Pro and more than convincing results in daily use. Despite calls, video calls, games and social media I managed to cover almost two full days.
Undoubtedly it has helped the continuous use of Wi-Fi compared to that of 4G but I have no doubt that, under normal conditions, this smartphone can carry me until the evening without needing a little help.
Let's not forget the fast charging at 50W - which unfortunately we have not had the opportunity to try because the device did not arrive with its box and its contents - and the support for wireless charging at 30W. Finally, there is also reverse charging if you want to give some autonomy to the (compatible) smartphones of friends, colleagues and family.
Xiaomi Mi 10 Pro review: what about the camera?
There are four rear sensors of Mi 10 Pro, with the first three enclosed in a single module and the last separated and positioned slightly lower. A somewhat unfortunate solution since you will often place your finger on the last lens, which will result in frequent cleaning.
But no more chatter and let's try to understand how the smartphone of the Beijing company clicks.
The main sensor is from 108 megapixel with f / 1,7 aperture and optical stabilization. But be careful, this doesn't mean that by default you will shoot at 108 MP. To do this you will need to select the dedicated mode. Otherwise you will get a 25 MP photograph.
How are the shots? Really very good. The focus is very fast, the colors remain natural, the HDR is not exaggerated and in the dark you can bring home satisfactory results thanks to the night mode.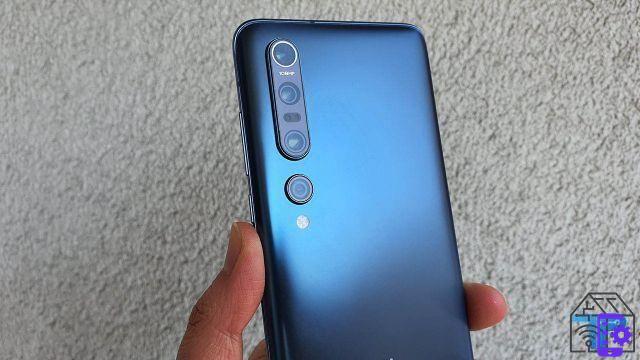 We then two different telephoto lenses. On the one hand the one from 12 megapixels with 2x optical zoom, on the other the one from 8 megapixels with hybrid zoom up to 10x. An unusual choice that, however, manages to give you pretty good shots, as long as there is sufficient light.
Finally we have the 20 megapixel wide-angle lens which behaves just like the zoom: good shots during the day - with minimal distortion - and some difficulty at night. You can also use this sensor for macros with satisfactory results.
We do not forget the front camera and its 20 megapixels which allows you to take discreet selfies. At your disposal you have a lot of filters, including make-up.
Finally, we come to the videos they can reach the 8K at 30fps. The experience is not the most convincing. There is still something to fix, especially in terms of stabilization. Different speech instead for the 4K movies at 60 fps which instead managed to convince us.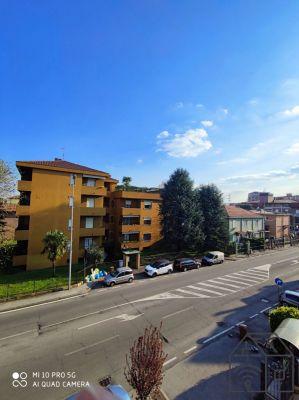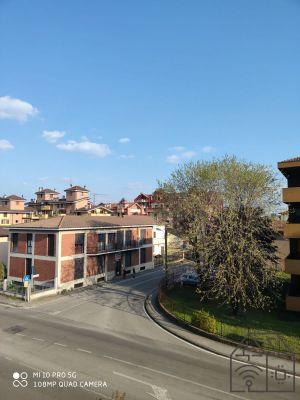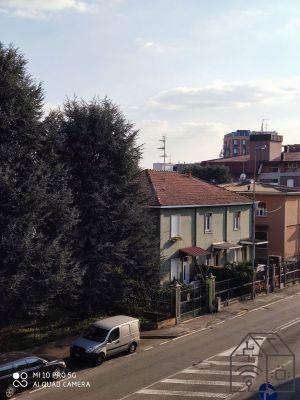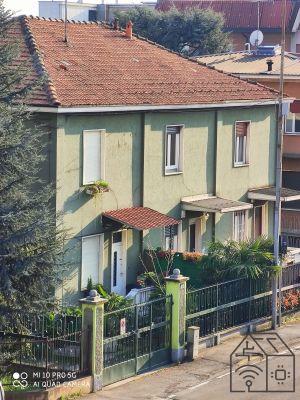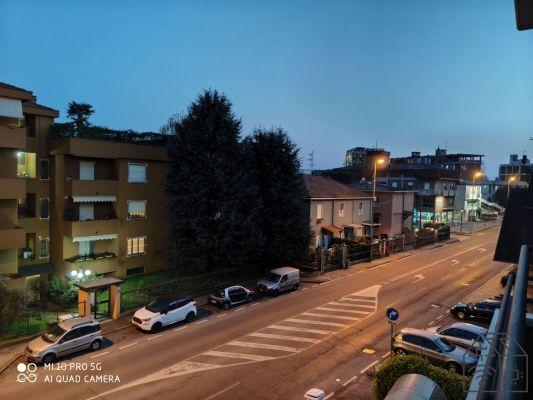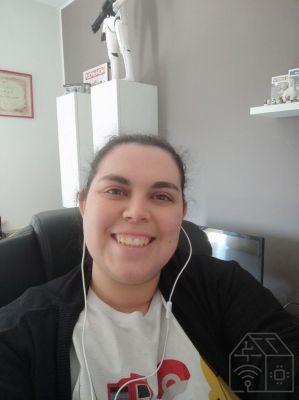 Xiaomi Mi 10 Pro review: does it cost too much?
The time has come to face the elephant in the room: the price.
Xiaomi Mi 10 Pro coast 999,90 €, double the Mi9 which at launch was sold for 449 euros.
Is that a lot of money? Undoubtedly. Are too many? Absolutely not.
We are facing a true top of the range in all respects, an almost flawless device that performs extraordinarily well in any situation. The price is more than aligned with what this device offers.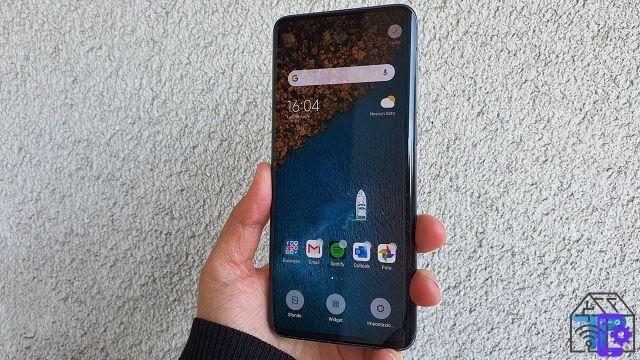 This does not mean that doubts and perplexities do not arise. Is this the future that Xiaomi holds for us? With prices much higher than those seen so far? And, above all, the 5% philosophy - the one that requires Xiaomi to earn 5% on any product put on the market - is it still the company's imperative? These are normal and spontaneous questions, but that is not the point.
The question here is another: is Xiaomi Mi 10 Pro worth 999,90 euros? The answer is yes. I am more than sure of this. If you are looking for a well-finished top of the range, with excellent performance, top battery and a really good photographic sector, this smartphone will really satisfy you.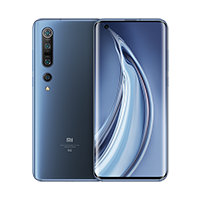 Xiaomi Mi 10 Pro
Pro
Elegant and solid
90 Hz display
Excellent performance
Autonomy top
Good photographic sector
Cons