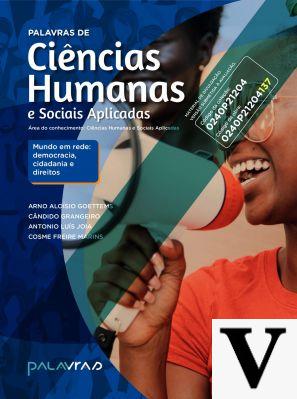 Yap has officially landed in Italy. It is a service created by Nexi who wants to meet the flexible tastes of the youngest. L'application of Yap represents a current account with an Italian IBAN accompanied by a debit card that can also be used by minors (minimum 12 years). All of course a zero costsFully free. sum, Yap enters a fierce market with a straight leg, trying to compete with Hype, one of the most popular services among the very young. Will he be able to win the challenge? Let's try to find out together.
Yap how the virtual banking app works
Yap is a mobile banking app, dedicated to a young audience who always want to be ready to pay even without having the card physically in hand. Its operation is very easy: just sign up (if you use our link you will immediately receive 10 euros free to spend immediately where you prefer) and then enter your tax code and photo of the document. Excellent that Yap can be subscribed by customers minors.
THEapplication is very immediate and essential. It allows you to top up your account (provided with an Italian IBAN) in various ways: from Sisal Pay top-ups to AMTs enabled for cash payments. Alternatively, you can hook up credit cards (as long as they are Mastercard, Visa or Maestro) to proceed with immediate top-up. If you are more comfortable, you can send a bank transfer. Also thanks to the application you can send money or pay micro debts with friends who have them Yap.
READ ALSO: Comparison between Hype, N26, Revolut and BuddyBank, which is the best?
Among the defects we find it impossible to house utilities and pay bills (blank, pre-filled or MAV and RAV). In short, it is a somewhat limp current account for someone who lives alone and has a house to run. However, it is perfect for a very young student or a university student who still lives in the family and who begins to do the first jobs (it is in fact possible to credit the salary as long as the total balance on the account never exceeds € 1500).
With Yap you pay without a physical card
Yap - as happens with Hype - it allows you to make payments directly from the application in contactless mode without going through Google Pay or Apple Pay. Simply activate the function from the application and proceed with the payment. In short, a nice convenience. However, we remind you that the Yap prepaid card is only in digital version, this means that no physical card will be delivered to your home.
To not miss any news, follow Tech Princess on Google News. Click on this link and bookmark us by selecting the "⭐"
Yap or Hype? Which one to choose? Here is a comparison
Now I'm sure you are wondering better Yap oppure Hype? The services are very similar. But let's try to insert in a table the differences between the two very Italian services.
Banking Group
nexi
Banca Sella
Activation cost
Free
Free
Annual cost
Free
(no premium plans)
Hype Start: Free (0€)
Hype Plus: 1 € / mese
Is it a checking account?
(Italian IBAN)
(Italian IBAN)
Debit card
(both virtual and physical - 9 euros for shipping)
(both virtual and physical)
Credit card
Card circuit
MasterCard
MasterCard
Maximum payments that can be made
maximum balance 1500 €
Hype: max 2500 € annui
Hype Plus: unlimited
Single withdrawal limit
250€
250€
Withdrawal fees
1€
free
Salary credit
User domiciliation
with piano only
Hype Plus
Shipping Card
9 €
free
Can other cards be linked?
(up to 5)
Up to 5
Sisal Pay cash top-up
Top up with credit card

(no American Express)

(no American Express)
Top up by bank transfer
Max recharge x day
250€
Hype: 1000 €
Hype Plus: € 10000
Available for minors

(min 12 years old)

(min 12 years old)
Cashback
Pay bulletins, MAV, RAV
automatic saving
mobile recharge from the app
24/7 customer service
(from 9 to 21)
Google pay
Apple Pay
Use the card virtually from the app with NFC

Program
"Invite friends"
with immediate credit
with Amazon coupons
As you may have realized Yap is a more immediate service, more essential and better suited to a young or very young audience (from about 12 to 20 years old). It even has a function - recently introduced - that allows you to split the restaurant bill or else choosing between "alla romana" or "each for himself".
While Hype has a much more complete application, allows many more "adult" operations (such as paying bills and taxes) and has higher ceilings between withdrawals, deposits and card payments (as long as you do the Hype Plus paid account.
If, on the other hand, you are looking for a perfect card account for those who travel a lot or a lot, I recommend you N26 as, in the Black version it also offers travel insurance with Allianz included and an exchange rate of 0%.
DO YOU WANT TO RECEIVE 10 EUROS AS A GIFT TO OPEN YOUR HYPE ACCOUNT? USE OUR FRIEND CODE
* to get the 10 euro credit you have to top up the account with 1 €.
Comparison hype hype 10 euro yap yap app yap promotional code yap minors yap o hype yap vs hype Yap: how the app that competes with Hype works. Comparison and differences