StreamYard is one of the best streaming software currently available on the market that allows you to broadcast live simultaneously on Facebook, Youtube, Twitch, Periscope and Linkedin.
To stay in touch with other people and keep company or to replace canceled live meetings, many are turning to dirette in streaming sui social. But, if you want to start holding live shows, maybe with guests o co-hosts, how could I do? Which software to use? Among the many platforms available we have decided to tell you about Streamyard, an extremely tool simple but also professional. So let's find out together how it works and how to best use one of the best performing software for listreaming in circulation right now on the market.
What is StreamYard
Streamyard is a platform for manage live streaming web-based, that is usable directly from the browser. Allows you to manage live on Facebook, Youtube, Twitch, Periscope, LinkedIn or to any custom destination.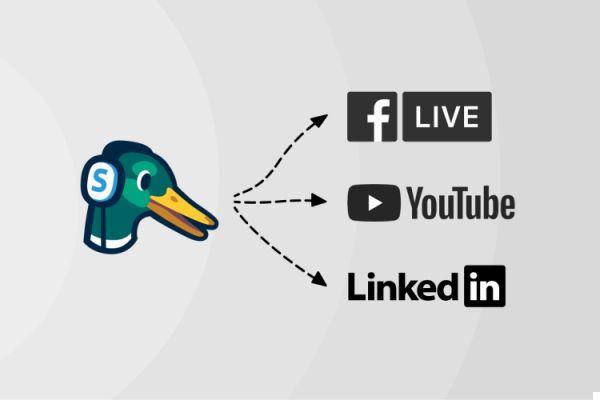 Among the various advantages of this platform is the ability to invite up to 10 people (including us), with a maximum of 10 people present at the same time on video e without the need for our guests to have an account. In fact, you can connect simply through a link, which works from both your computer browser and the smartphone, in neither case without having to download anything.
StreamYard also presents, in addition to versions premium per subscription, a version free, obviously limited in several respects but still more than suitable for those who make short or occasional live broadcasts.
Don't forget to listen to our podcast ⏩ Fjona Cakalli Talks ⏪
StreamYard how it works
Using StreamYard is very simple, both for the guests and the director. Guests, when opening the link, simply have to choose which name to appear in the live broadcast and accept the use by StreamYard of microphone e webcam (o front camera).

For the director, or the person who started the broadcast, it is obviously possible to do a little more things. When starting a live broadcast, in addition to choosing which name to use, he / she will have to decide, among the various destinations already associated with the account, where he wants to start the live broadcast. Once inside the live broadcast, then, the director can also manage who of the various guests appears on video and in what order. Both the director and guests can also share one browser tab an application window (Eg Power point) or also the whole screen, whose viewing is also managed by the director here.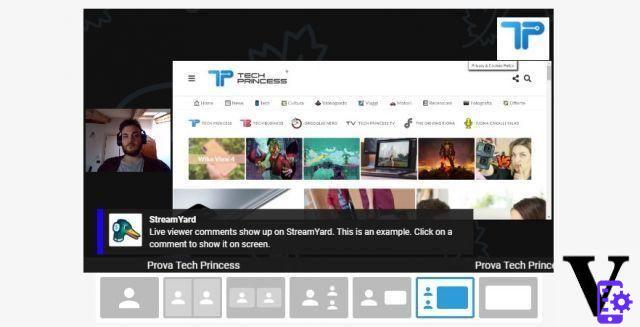 In addition to the guests, the director can manage the theme, the background, the presence of banner e written and also the comments coming from the various social networks. Yes, since those who are directing transmit to other platforms but are not accessing them directly, Streamyard allows you to view the Comments incoming and interact with it, showing them on video or by answering. Finally, there is also one private chat to allow guests and hosts to talk to each other.
DO YOU WANT TO TRY STREAMYARD? CLICK HERE!
Below you can see our livestreaming interviews with question and answer sessions with different guests. The entire schedule of #SpazioAllOspite interviews is entirely managed with the help of StreamYard in the Business version.
Streamyard for free or for payment?
As we have seen, Streamyard it is a very simple platform to use but also very complete. But can we afford it, economically speaking?
As already mentioned, StreamYard can also be used for free, with all the possibilities mentioned above regarding the management of guests, comments and streaming. The only limitations concern theaesthetics, that is background, logo on the top right and other elements, which cannot be changed from the default ones, and the hours of streaming per month, limited to 20. It will also be possible to stream to only one platform, so for example only to Youtube or only towards Twitch.
With the "Basic" plan from 25 $ per month, useful if you want to start streaming regularly, we will no longer have limitations in terms of aesthetics or hours of streaming. We could also simultaneously transmit to three destinations, instead of towards one, and we might as well also record in high quality to 4 hours of each live broadcast, to subsequently upload it to another platform after any editing. It also unlocks the ability to start a "live offline", ie that is not broadcast to any destination, to test or to record video podcasts to be uploaded at a later time wherever we want.
In case you are seriously oriented towards streaming at a professional level, you may finally be interested in the "Professional" plan, from 49 $ a month. It does not differ particularly from the 'Basic' plan except in the number of hours of recording per stream, which it switches to 8, and the number of destinations, which goes to even 8.
We hope that the functionality and use of StreamYard are now clear to you (and in case you can find more information directly on the official website). For any questions, doubts or suggestions regarding other platforms, just leave us a comment or write us on our Facebook group.
DO YOU WANT TO TRANSMIT ON INSTAGRAM ALSO? FIND OUT HOW TO DO IT!
The most frequently asked questions about StreamYard
Since the release of this article, many of you have written to us with more than legitimate questions about how some aspects of StreamYard work. We have therefore decided to answer the most frequent ones here.
How can I put music / audio on my live stream?
A question that arises very often is how to put audio o music in the background to the live broadcast. It is in fact a much less trivial aspect of the otherwise very intuitive streaming platform. There are various solutions, which we have decided to collect in a separate dedicated article which you can find at this link.
How can I share my Facebook live on other pages besides my limit?
As explained earlier in the article, one of the advantages of upgrading to the premium version of StreamYard is the number of destinations for your direct. If in the free version you can only broadcast to one platform (Facebook, Youtube, Twitch, etc etc), with the version Basic these become two, while with the Professional they even become five.
But if not even five destinations are enough, or if you are not willing to pay, there is another way you can try, but valid if the additional destinations you want to add are Facebook pages. With the function of crossposting di Facebook, in fact, it is possible to twin pages and make sure that, when one of these starts a live broadcast, the others resume it automatically e natively. Find more details about it on the dedicated support page of Facebook.
How do I start the live broadcast on my smartphone?
Unfortunately, it is not possible to start the live broadcast from the smartphone because the directing interface available only from the computer browser is required. What you can do is though open a new broadcast, without starting the live broadcast immediately and sending the invitation link to your mobile phone. Once entered with the phone, from the computer you will be able to insert in the live only the phone stream, instead of that of the computer webcam, and then carry on the live broadcast from the mobile phone. The only thing to keep in mind is that in order to control important things in directing such as the Comments, the graphic he guests you still have to use your computer, so keep it within reach.
DO YOU WANT TO TRY STREAMYARD? CLICK HERE!
OfferBestseller No. 1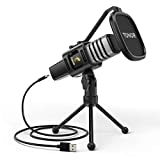 USB Microphone, TONOR Capacitor Computer PC Mic with ...
Plug and Play: With a USB 2.0 data port you don't need any additional driver software or external devices ....
Cardioid Pickup Pattern: The microphone has a cardioid pickup pattern and excellent suppression function ...
Easy to Install: No assembly required, simply attach the pop filter to the microphone tripod, ...
36,99 EUR −19% 29,99 EUR Buy at Amazon Bestseller No. 2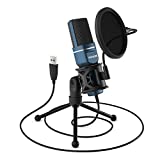 TONOR PC USB Microphone Capacitor for Computer Game Mic ...
Plug and Play: With a USB 2.0 data port, the TC-777 is plug and play, no additional driver is required. (Note:...
Cardioid Pickup: This microphone has a cardioid pickup pattern that captures clear, smooth, crisp sound in front ...
Easy to Install: Simply open the three-legged holder directly and adjust the position of the filter ...
39,99 EUR Buy on Amazon Offer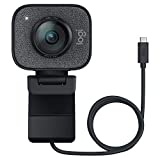 Logitech StreamCam for Live Streaming and Creating ...
Logitech Capture, this video recording and streaming software makes content creation with ...
Full HD 1080p at 60fps, give your fans an ultra-smooth, high-quality streaming experience with motion ...
Intelligent autofocus and exposure, give all your attention to the details that make the difference ...
161,84 EUR −38% 99,99 EUR Acquista su Amazon Tagsbrodcast diretta facebook live streaming StreamYard Twitch youtube Your next live will start here: the best online streaming software