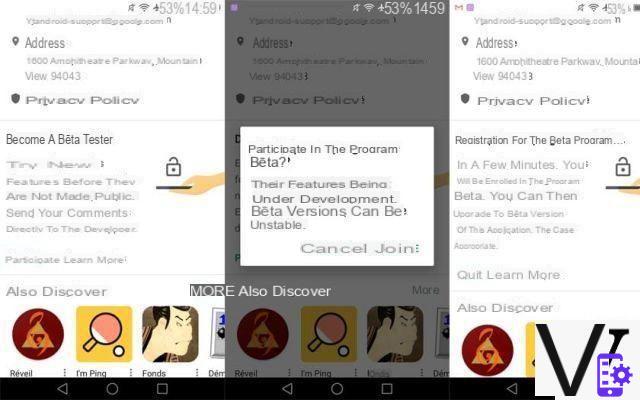 YouTube on Android is now eligible for a beta version. Google has just opened the program for the application, which you can already easily join. The opportunity to enjoy the latest news from YouTube on your smartphone before anyone else.
Google has just announced the launch of a beta program for the Android version of YouTube. The opportunity for users to preview the new features brought to the video streaming application. You therefore have the opportunity to benefit from new features before everyone else, such as the arrival YouTube dark mode on Android. On the other hand, it is possible that the app is not as stable as the final versions accessible to all. But don't panic, the beta versions of the Google app are generally very well optimized and ready to use.
YouTube on Android: how to install the beta
To access the beta version of YouTube on Android, just follow the few steps outlined below:
Go to the YouTube app page of the Google Play Store
Scroll until you reach the section Become a beta tester
Select Participate
Confirm your desire to join the program by choosing Join Us
And here is already over ! A few minutes of waiting are necessary for the registration to be valid. You will then be able to download and install the beta version of YouTube Android as soon as it becomes available. Note that it is possible to withdraw from the program at any time. To do this, simply go back to the app's Play Store page, find the section dedicated to the beta program and select leave. It is therefore advisable to uninstall the beta version of YouTube to reinstall the public version, otherwise you will no longer receive an update.
Also Read: Android: How to Control Spotify, YouTube Music and Apple Music in Google Maps
Share
Tweet
Share
Envoyer à un ami