The announcement of the new chapter Age of Empires 4 should arrive atspecial event Microsoft of April 10. According to recent rumors, Xbox Games Studios would prepare a gameplay to show to all fans of the historic strategy game.
Age of Empires 4: the announcement arrives in April?
The journalist Jeff Grubb di GamesBeat explained the possible announcement of Age of Empires 4, giving us some really interesting rumors. In fact, we know Microsoft intends to hold an event on April 10 and that it would be the only appointment dedicated to gaming before E3 in June, the most awaited event by all video game lovers. However, it seems that the company has plans to announce something about Age of Empires before the big gaming fair.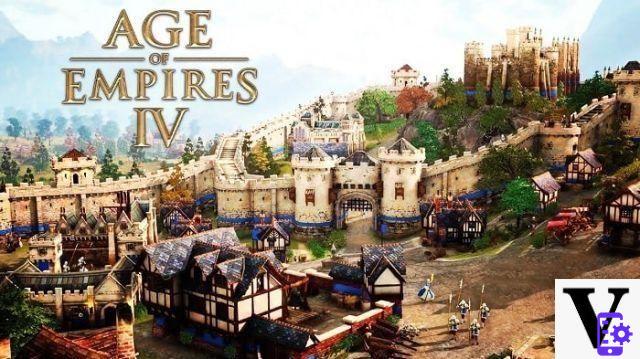 "They will talk about Age of Empires in some way that day. So, expect an announcement. The game is likely to be a sequel and we know Age of Empires 4 is on its way. Probably if they have an event dedicated to the game, they will announce its release. If you are a fan of Age of Empires, be thrilled: I would check that event out for sure, "he comments Grubb.
A very awaited announcement
The last time we saw something about the new Age of Empires it was the announcement trailer at the end of 2019.
Almost a year and a half has passed since that time, during which time we know the developers Relic Entertainment e World's Edge they have implemented improvements and new aspects of the game. We know the game has been playable for a few months now, so we expect the launch cannot be far. Although due to the vastness of the game and the many possibilities of the gameplay, the bug fixing work is substantial, the arrival of the title should be around the corner.
READ ALSO: The development of Age of Empires 4 is proceeding at its best, here is the confirmation
So we expect the 10th April Microsoft announces the game with a precise release date, as well as showing us the strategic and graphic news that we expect from this classic saga. We keep you updated on any development. But if you can't wait, you can become a developer on the dedicated site.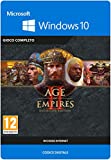 Age of Empires 2 Definitive Edition | Win 10 - Codice...
Explore the original campaigns like never before, along with the hugely popular expansions
With 4K Ultra HD graphics
ioca online to challenge other players with 35 different civilizations and dominate the world through the ages
19,99 EUR Buy on Amazon Source PC Gamesn TagsAge of Empires Age of Empires 4 Age of Empires 4: an event dedicated to the upcoming game in April