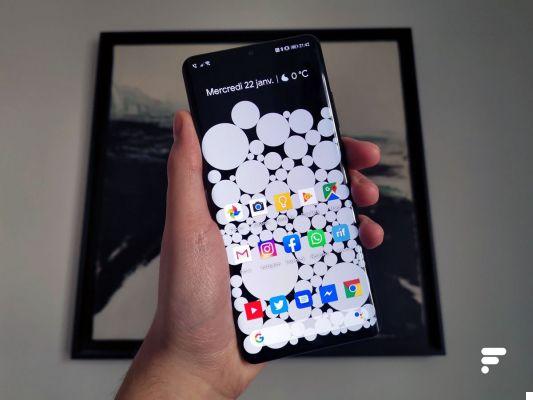 Just cool
Let it be said: I don't get much out of it in terms of well-being. Seeing him is just fun for me. On the other hand, in terms of wallpaper and simple customization, I admit I love the idea that my use impacts the design of my smartphone in real time. If this was certainly not the original idea of ​​Google by creating this wallpaper, it is very clearly the benefit that I derive from it.
To learn more
Less addicted to smartphones thanks to a tree
Also, with this in mind, I admit that going a little further graphically on this same idea would have been… very cool. If the fall of a new bubble causes the already existing ones to react, which rebound with a bit of inertia to find their place, everything remains very static once that is done. Playing with the smartphone's gyroscope to make the bubbles react in line with the user's physical movements would have been fun.
Again: that was not Google's goal with this experiment. But I must admit, I love to tell myself that my wallpaper is minimalist, very cool, renews itself every day, and totally belongs to me thanks to such a particular detail of my use.
To follow us, we invite you to download our Android and iOS application. You will be able to read our articles, files, and watch our latest YouTube videos.
Find our other games and apps of the week
App of the week: I sabotage my friends' spaceship without getting caught
The app of the week: I take advantage of confinement to do astronomy from my bed
The app of the week: I stay in touch with my loved ones without having to download an app
App of the week: my favorite PC game is finally available on smartphones
My best hobby? The Picross! - App of the week