Who was a child in the anni 90 you will remember these gadgets with nostalgia. We went on a hunt for 10 objects that can't be more nineties than this, many others of which we have beautiful memories are no longer available, or are only in the hands of collectors. Are you curious?
10 90s gadgets available on Amazon
Go grab a 90s music playlist and turn it on, this list reads best with the Back Street Boys or Spice Girls in the background. Also prepare some handkerchiefs, you might be moved.
The Tamagotchi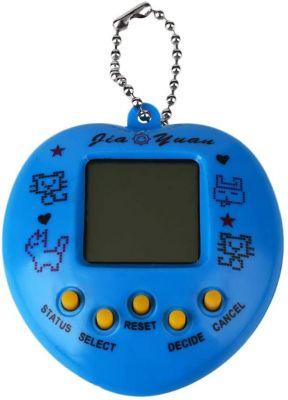 The digital animal we all loved in the 90s, but what animal was it then? What does it matter, we made him play and fed, cleaned, cared for, shown to friends and who we came up with the worst names for these cute little creatures. How many times did it make noise at night and did your parents get angry? They are still on Amazon and are the same as the original versions from 20 years ago.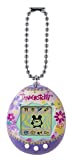 BANDAI-42866 Tamagotchi Original Paradise-Feed, Cura,...
Tamagotchi - the original Virtual Reality Pet!
Feed him Play with it Check his health
Raise your Tamagotchi from egg to adult and find out which character it gets! - it all depends on how you take care ...
34,99 EUR Buy on Amazon
The fish with the magnet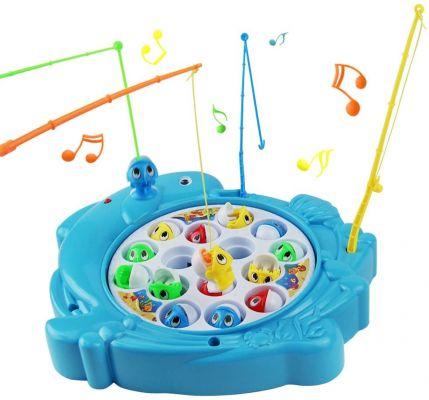 We never understood what the real name of this toy was but we all played with it. The aim was to lure minnows with calamity to the fishing rod as they moved. Did you prefer to fish? The reds were my favorite, plus it made a lot of ASMR noise.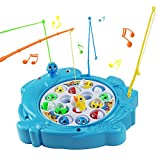 Nuheby Fish Fishing Game Toy Musical Fishing Games ...
? Fishing games includes: The fish game contains 1 toy fish body, 15 fish, 4 baby fishing rod.
? Special designed game minnow fishing: the body of the fish fishing is a dolphin, the fish has a beautiful eye and ...
? Bright Color: Fish the little fish with green, yellow, orange, blue, red, colorful, help children to ...
13,99 EUR Buy on Amazon
The elastic collars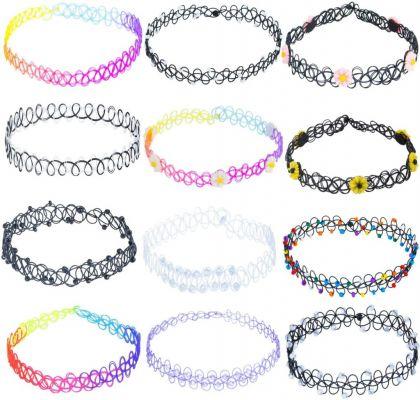 How beautiful were the collar necklaces? They were made of black elastic, some even had bells, or beads. Who didn't have at least one? They were also found as gifts in the newspapers at the newsstands. And if the collar was combined with a Leonardo di Caprio t-shirt in Titanic, then we were talking about high fashion.
Adhesive earrings, a must among 90s gadgets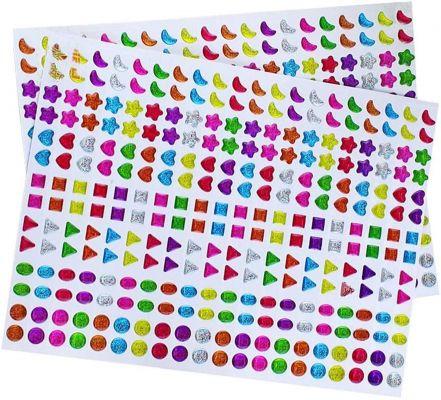 Another 90s must have: the adhesive earrings. Of every shape and color, they remained stuck on for 3 minutes and then they ended up sticking them on the diary with glue. We couldn't wait to go to the newsstands to buy them and then fight over the cutest ones with our friends. But they are really beautiful, why aren't they used anymore?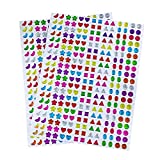 Lvcky 840 paia orecchini sticker 3D Gems sticker Girls...
Nice gift idea: as a gift for your little princess on her birthday, or Thanksgiving day and ...
Applications: colorful and rich styles of sparkling gem stickers, suitable for birthday, party, wedding favor, life ...
Shape and color: 3d stickers in elegant shapes: Moon, star, heart, square, triangle, oval shape, circle, colors ...
6,48 EUR Buy on Amazon
I coccolotti, the gadget of the 90s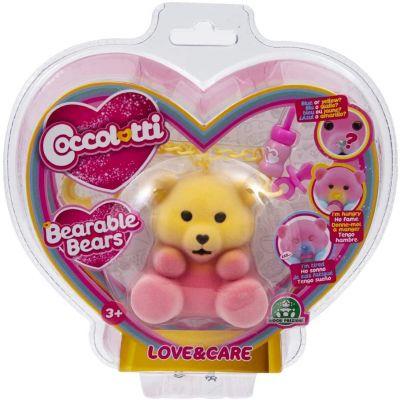 Are you singing the ad song in your mind? The cuddles were too cute, with the nose that glowed when they were hungry and the pacifier. They were colored, blue, pink, yellow and above all velvety, with a unique tenderness, to always carry around and look after at all times.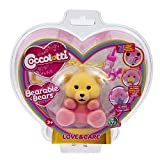 Giochi Preziosi Love And Care Coccolotti Love & Care, Colori ...
6 models
Gradient colors
If he has a yellow nose he is hungry: give him the bottle
28,00 EUR Buy on Amazon
The Crystal Ball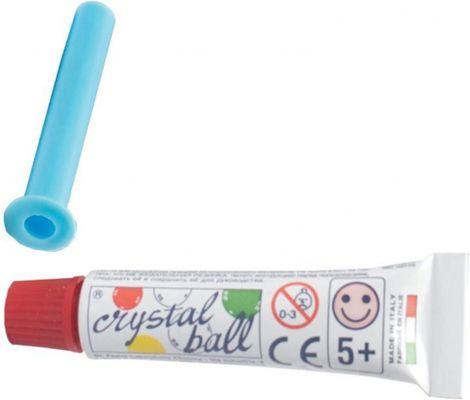 Another gem are the Crystal Balls. Who remembers them? They were a kind of ointment to spread on a tube, in which you blow and voila, you created a super thin and fragile balloon that had to be handled with extreme care, otherwise it would get punctured. The Crystal Balls were of all colors and were one of the most desired objects by children.
Discount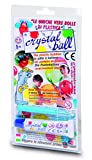 Giochi Preziosi - Crystal Ball, 20g Pasta Tube with ...
Crystal Ball: to create bubbles of all shapes and sizes!
Squeeze a bean of pasta on the special disc of the torch
Blow from the other end of the torch until the bubble of the desired size is formed
3,99 EUR −10% 3,60 EUR Buy on Amazon
The threads of the Scoubidou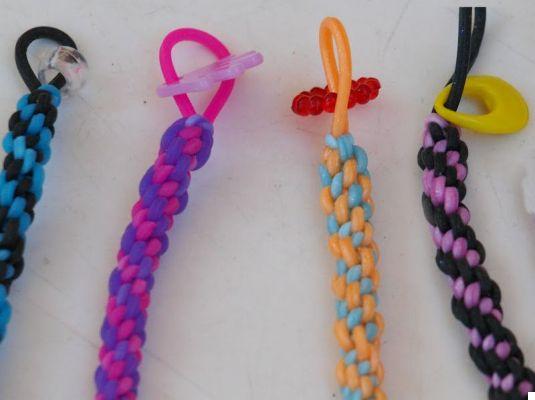 They required a lot of effort and patience but the Scoudibou were beautiful. It was a set of intertwined plastic threads and were used as key rings or good luck charms, sometimes there were real competitions to see who made them better. We spent more time choosing colors than making them, rather than nostalgia.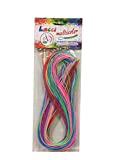 Wires Scoubidou Scubidu Scoobydoo 28 wires of 100 cm 1 Meter ...
Fili Scoubidou
28 threads of 100 cm
assorted colors
Buy on Amazon
Mini Pacifiers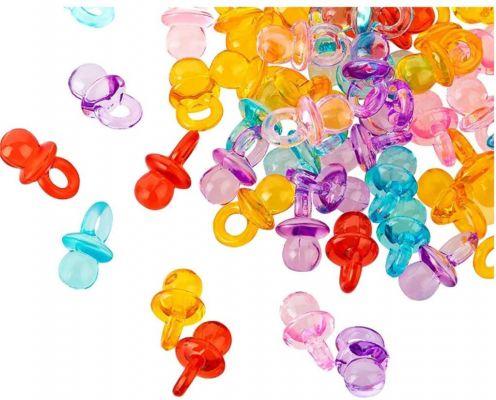 Another symbolic accessory of the 90s are the colored plastic pacifiers. They attached themselves to shoelaces, bracelets, keys, rucksacks… everywhere. The absurd thing is that there were never too many, you always needed a few more. They were also a valuable bargaining chip with friends.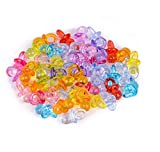 Shuny 200 Pcs Mini Pacifier, Mini Pacifier Deco Set, Colorful ...
Excellent decoration: This pacifier can be used as a gift decoration in a gift box or bag ...
Match it with the cake: Matching the sweet and delicious cake will make the cake more appetizing and sweet.
Small and charming: light and pretty and charming little pacifier design, transparent and attractive texture, shape ...
Buy on Amazon
Action Man, a 90s gadget that cannot be found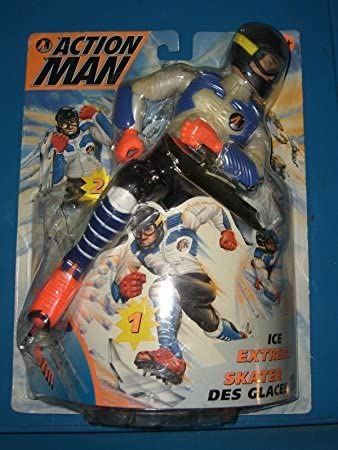 Everyone wanted to be Action Man when they grew up, a life full of adventures and impossible missions that went smoothly as oil. There were for every taste: Action Man and the shark, or with the crocodile, the military version, etc., etc. Did you have it? Unfortunately now the Action Man are no longer on sale, if not very rare pieces.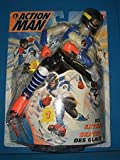 Retrogame Action Man Ice Extreme
26,65 EUR Buy on Amazon
I CD of the Festival Bar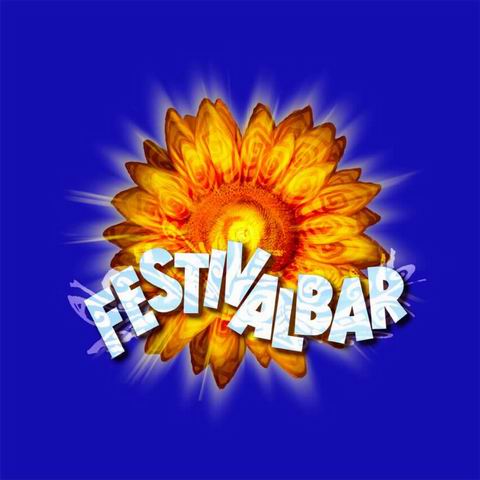 The homeland of the summer hits was the Festival Bar and every summer you bought the CD to listen to your favorite songs over and over again. When he jumped or made strange noises, the general panic started, because the CD of the Festival Bar was too precious. The best time was listening on the drive to the sea.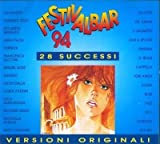 Festivalbar 94
Audio CD – Audiobook
06/10/1994 (Publication Date) - EMI ITALIANA - Italy (Publisher)
19,19 EUR Buy on Amazon
The truth is that we are incurable romantics and we would like these objects to come back into fashion because we like them too much. What do you associate with the 90s?
To conclude with a flourish, we also leave you the Amazon Music 90s playlist here.
Read also Back to the past: 90s Windows desktop themes are back Tags90s amazon 90s gadgets Back to 90s: 10 gadgets from your childhood you still want