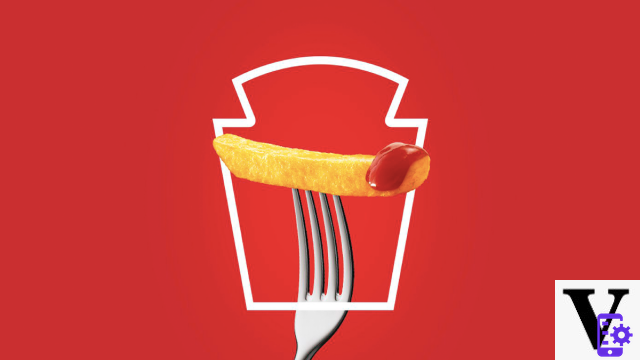 Cheerz, the well-known brand of digital photography prints, renews its image. Along with the rebranding, a new range of products has also arrived. Let's look at them all in detail.
The rebranding of Cheerz
Cheerz, the company that created a smart method to make your favorite images tangible, has changed its face since 21 June. A new brand identity, which in fact is a true praise to everyday life and the beauty of imperfections. The new brand image is more refined and modern, without sacrificing the creativity that distinguishes the reference sector. The proposed identity winks at desire for empathy and normality, with a careful look at the sustainability. On the occasion of the presentation of the new logo, the company also presented new products. All following the company motto, which reads like a mantra: Alive. Press. Relive it.
The new Cheerz logo: color as a symbolic element
Consisting of high-contrast letters, the new logo demonstrates character and personality. True to Cheerz's values, the C represents a smile. Letters blend with a renewed main color palette, bringing warmth to the brand and its products. The flagship color of this color chart is beige paper, a reference to the photo printing process. The secondary colors are instead at the service of the brand's DNA: dynamic, cheerful and pop.
"This year at Cheerz, we have never had so many reasons to add something more to our ordinary. This rebranding is in line with the expectations of our main target of young mothers, sensitive to design and looking for practical and fun solutions to enhance the small and big moments in life! With these new products designed to last, everyone will be free to create, share and enjoy the great stories that will start again this summer! " Explains Raphaële Garinet, Cheerz Brand & Content Manager.
A rebranding entrusted to a team of industry experts
For this rebranding, Cheerz relied on the agency's expertise The Little Fat, specialized in brand identity. "We had this project at heart, and we had a lot of fun with the teams, creating this new playful and colorful design system for Cheerz, which would reveal their new ambition," he said. Cédric Soulié, founder of the agency La Petite Grosse
News and prices of new Cheerz products
The products arrived along with the new logo are varied, and include a new range of cardmaking, the Very Precious Box, new photo albums and new customization options. The latter works thanks to a simplified creation tool, which also includes new outlines for prints. Let's take a look at these products specifically.
The range of cardmaking tickets
A line dedicated to the small and big moments in life, available on four occasions (tickets to announce a new arrival in the family, invitation cards, thank you and a thought). With their unique designs, these four cards are printed on thick, textured paper that promise a quality finish that stands the test of time. These are available at a price of € 3,50 each. or in packs of 10 to 150 tickets. Envelopes included in the price.
Very Precious Box
After the Polabox and the Cheerz Box, Cheerz revisits its iconic product and proposes a 2 in 1 concept: the Very Precious Box. Made of birch wood and painted steel, this box allows you to store and display one photo at a time! A nice way to highlight the best vacation photos and edit them however we want. Available in two timeless colors (midnight blue and almond green), it will fit perfectly into any interior. Price € 34,90 with 10 classic 11 x 15 cm photo prints included, € 0,35 for additional print up to 45 in total.
Photo albums
Combining a two-tone effect, the new logo and many color options, Cheerz photo albums will be perfect for welcoming all the fondest memories. Clean and pop, they sublimate photos thanks to a high-quality print on Fujifilm Premium Album Paper. New layouts are also available directly from the app, which has been optimized for a streamlined and even more personalized experience. Prices starting from € 19,90
New designs for photo prints
To capture laughter and good memories in the most beautiful way, the photographic prints are adorned with new contours that play with the colors of this new identity thanks to 6 new frames! Prices starting from € 0,19 per unit.
All these products will be available on the Cheerz website and app from the end of June.
Tagsbrand image CHEERZ digital photography rebranding photographic prints Cheerz: a new brand identity and new products