You are thinking of create a website, maybe free? If it seems impossible to you, know that it is not. For many in this historical period having a site has become essential, both to communicate and to be able to work. We therefore decided to collect in a small guide the tips to be able to open a website. Relying on a professional is obviously the best way for those who have more capital to invest, the work carried out by an expert is increasingly complete and personalized, but it is also expensive. So if you are a beginner and want to open a site independently, take notes.
Create a website for free: useful resources
To open a website you can use some web platforms that allow you to create sites for free through the use of CMS (content management system). These are portals that provide predefined site templates to choose from and customize. You don't need any special technical skills or computer knowledge. Once you open the site you will also need content to insert and design, there will really be the time to test your skills.
Create a free website with WordPress
One of the most useful resources for building a site is WordPress.com. Very famous, this platform allows you to create websites in a very simple way. There is a WordPress.com version that allows you to open your site or blog, in a free with space of 3GB storage. This option does not allow you to insert advertising banners and has a limited range of customizable themes and layouts. However, WordPress also offers the possibility to choose premium plans - ma a reduced costsi - to improve your site. The price starts from 4 € per month, with annual billing. The subscription is for circumvent the limitations listing and especially to have a custom domain. This makes the difference between a site called tuttiifrutti.wordpress.com and tuttiifrutti.it.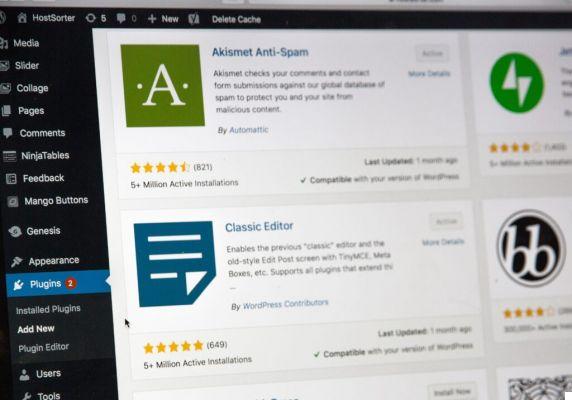 How to make a site on WordPress?
You need to log in to the WordPress.com site, and click on "Create your site". A page will appear with fields to fill in, such as the site name and your email address. Once you have completed the form, click on "Continue" and enter the domain name and choose the free option and continue entering the data. At the end of the process you will receive a confirmation email that will allow you to complete the configuration.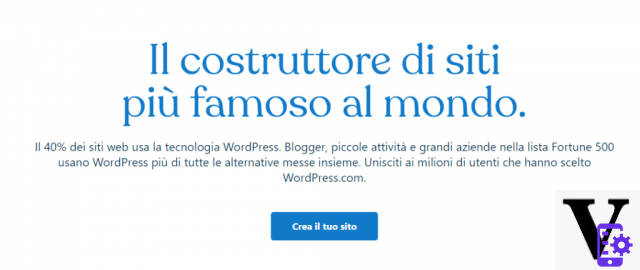 At this point you just have to put your hands in the dough. WordPress has an intuitive and easy to use interface that allows you to customize your site. If you don't have any difficulties, don't worry, WordPress.com will show you the tutorials related to the use of the various features chosen.
A world of themes
On the personalization front, Wordpress is practically unbeatable. This is because there are thousands of different themes.
Let's take a step back. The theme is what defines the appearance of a website created with Wordpress, ie the graphics and the interface with which users interact. By default, the most famous platform in the world offers a basic theme, very essential, but there are thousands of variants, both free and paid. Be very careful because they are not all the same. They are not aesthetically, but also in functionality. There are themes more suitable for a blog, others designed to be a sort of digital resume and still others that go better with e-commerce.
If you don't know where to start, our suggestion is to go to Envato. This is a huge portal for buying and selling creative assets of any kind.

There are two options in this case. You can purchase a single asset - be it a theme, animation or logo - or subscribe to Envato Elements which provides unlimited downloads from from only € 14,50 per month. You get 54 million creative assets at a small price. If you want to learn more you can visit the official website.
The top for content
Wordpress, in our opinion, has several advantages. It is free in the basic version, it is simple to use, it is very customizable and it is so famous that it has guides for every single thing. You can find them everywhere really easily, both on the official forum and elsewhere.
But remember that Wordpress was born primarily for sharing content so its strong point is just that. Writing posts is very easy and the editor is extremely versatile, so you can add external resources - photos, videos, audio, etc. - or better layout the text.
To open an e-commerce it is better to focus on Shopify
If your goal is to sell merchandise online and then open an e-commerce, the smartest move is to rely on Shopify, although it's not entirely free. Indeed, the portal offers a free initial trial period, without obligation of renewal and includes all the functionalities useful for managing orders, products, customers, payments, shipments and inventory.
Another point in Shopify's favor is the ability to launch marketing campaigns on social networks, email or SMS and to synchronize their products with the catalog on Facebook and take advantage of the Instagram Shopping function. After the free trial, you can choose one of the Shopify plans, starting at $ 29 per month (about 25 euros).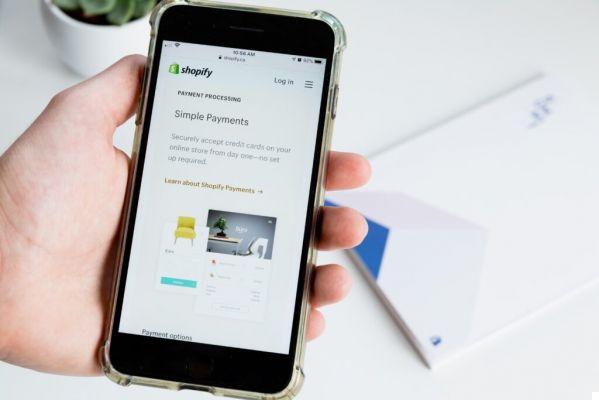 To open an e-commerce on Shopify, just connect to the official website, enter the email address, the store name and the password and then click on "Create your store". You will see forms to fill out, relating to the sales sector, payments, etc. Once this phase has been completed, you just need to log in to set up the e-commerce. There are several categories in the side menu: Orders, Products and Customers to manage goods and consumers. The function Analysis to view sales data; that Marketing to set up advertising campaigns. The category discounts to add promotions discount codes in the store e App to connect to the application store. Finally, to the item Online shop you can customize the look of your shop.
SMEs and companies, here are 8 ideas and tools to better face 2021
Create a free or paid website: the tools to enrich the site
To develop a website you will also need graphic and creative resources, not always easy to find. Fortunately, there are more and more websites that allow you to tap into a database of creative elements, such as: images, photos, graphic templates, music for your website, vector graphics, etc.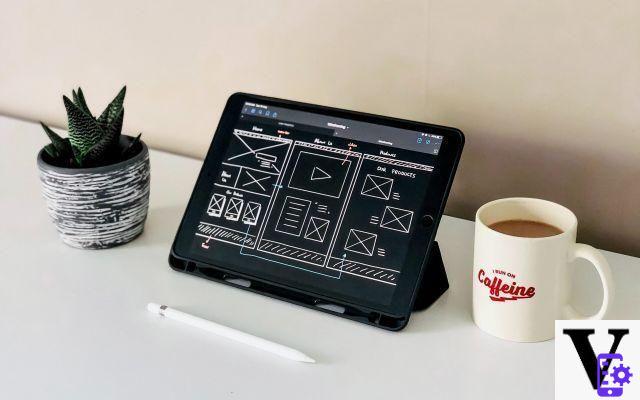 Shutterstock
Shutterstock instead it is a site that collects and sells high definition images. This portal offers a free trial and then requires the use of a monthly subscription, with no renewal obligations. The subscription starts at 49 euros per month and allows you to download 10 images in HD, respecting copyrights and therefore without risking problems. By clicking here, you will see a 10% discount code valid for your Shutterstock membership.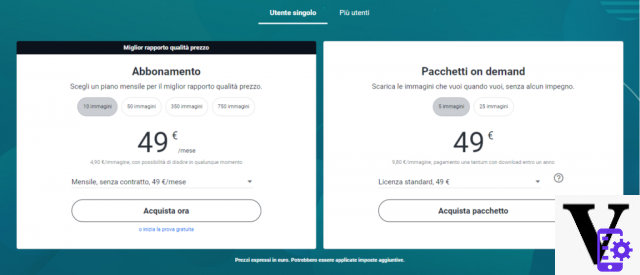 Draw on Depositphotos
A library of approx 65 thousand free files including HD images, royalty-free videos, vector illustrations. With Depositphotos you can choose between a paid and a free plan that allow you to access a large repertoire of visual content, divided by theme, useful for enriching your site. The paid plan starts at around 4 euros and allows you to access an even richer repertoire.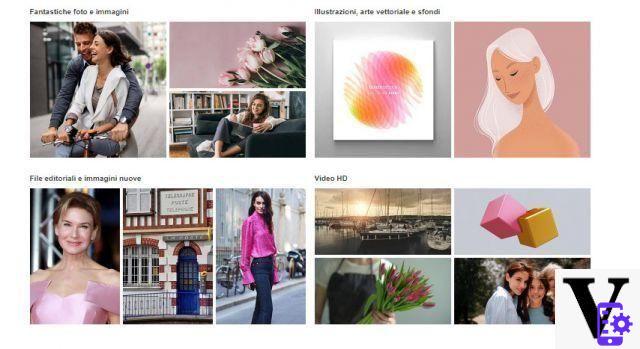 Unspalsh: tons of free visual content
Unsplash is a completely portal free where you can download though only photographs. There are no videos, graphics or vector images but it's still great if you're looking for photographs for your website. Just do a search by theme and download the photo you prefer.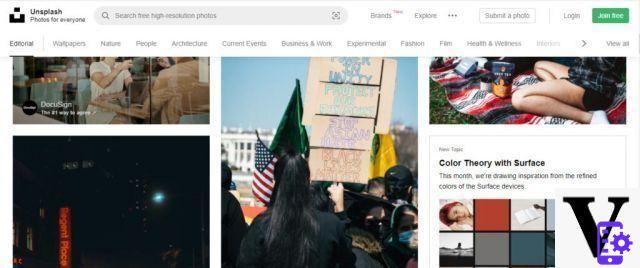 Google Images, what content can be used?
The Google search engine is one of the most useful and simple tools for finding content. When it comes to images, however, you have to make sure they are not copyrighted, otherwise you risk running into problems. For this reason there is the function that allows you to filter the results to find images that offer licenses for reuse. Once the "Rights of use" filter and found the image you were looking for, you have to verify that its license is legitimate and then consult the exact terms of reuse. For example, the license may require that the name of the creator of an image be mentioned when it is used.

Create a free website: Freepik for photos, templates and vectors
Ok the photos but sometimes we also need a template for the Facebook cover or a ready-made card for Christmas greetings. In these cases you can rely on Freepik which includes thousands of free resources. Just pay attention to attribution. You can in fact use the contents for free as long as you always indicate the credits. You must therefore correctly attribute the authorship of the work. If you prefer not to, you can purchase the monthly subscription a € 9,99 per month or € 7,49 per month with annual prepayment.
Are you convinced? Opening a website is not as difficult as it seems, the important thing is to know how to manage and take care of it. If you are a beginner you could use short courses such as those offered by Udemy that cost very little and teach how to open websites, manage e-commerce or design marketing campaigns. If your problem is to approach the technical part, you can always resort to the WordPress tutorials.
Do you know other useful resources to open and manage a website?
Discover also the WhatsApp Business function for companies Tagsgratis wordpress website guide Creating a website: all the tools to do it