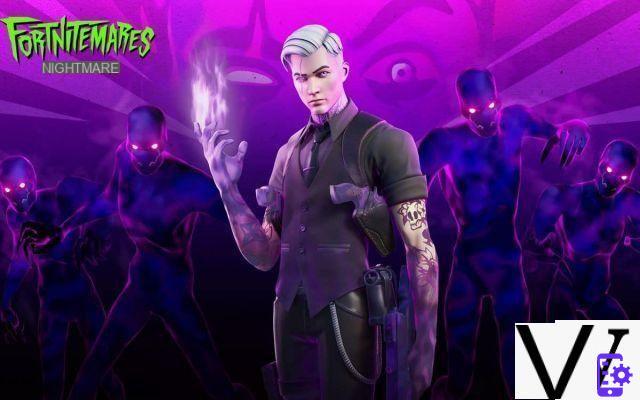 Fortnite is getting a new update. It brings its share of novelties, in particular an event dedicated to Halloween. But its most interesting contribution is actually file optimization, since the game now only takes 30 GB on your SSD instead of almost 100 GB previously.
Fortnite welcomes a brand new update. It brings a whole bunch of new features, including the Halloween event called "Revenge of Midas", which will last until November 3. A special mode is offered, as well as a virtual concert by J Balvin. Beyond this playful aspect, this update also offers a very important technical novelty. Console players must download 3 GB of data to play this new version, but PC players were surprised to see that they had to download more than 27 GB to be able to access the game again. A bad for a good.
Indeed, Fortnite reinstalls itself completely for a specific reason: the size of the game is considerably reduced. Previously, Epic Games' Battle Royale took up almost 100 GB of space on your HDD or SSD. Now the game is only 30 GB. Great news, going against the current trend. In addition, loading times are also reduced. What more ?
Bigger and bigger games
The space taken up by the games are the finger. AAAs are getting bigger and bigger on our memory discs. With the current trend to switch to SSDs, necessarily smaller in space because more expensive, an imbalance seems to be created little by little.
Also read - Epic Games is trying to mobilize its players against Apple in a salty email
The most glaring example of this trend is one of the direct competitors of Fortnite: Call of Duty Warzone. Over the course of the updates, Call of Duty's free Battle Royale mode has seen its size drastically increase. Today, if you install it, you need no less 242 GB of free space on your hard drive. It's starting to do a lot, all the same.
Fortnite is therefore going in the right direction at this level and is proving to be an example to follow. We hope that other games will follow suit.
Share
Tweet
Share
Envoyer à un ami