You too are regular users of Google Drive? Well, here's what's going to happen over the next few days. The platform will totally change the management of documents and files inside the recycle bin. In fact, starting from October 13th, these will be automatically deleted after 30 days. A functioning already valid for other Google products - such as Gmail, for example -, which makes the management of the tools by the technological giant more consistent. But let's find out more, and try to figure out how to really use this tool.

Google Drive, remove files from the recycle bin after 30 days
For the moment, Google Drive is holding your files in the trash indefinitely. If you want to delete them, in fact, you must be the one to decide to empty it, so as to eliminate everything you do not need. Basically, it's not a real trash bin, it's a place to hide files you don't want to see. In any case, G Suite administrators still have the option to recover a file within 25 days of its permanent deletion. If you have lost something by accident, rest assured that you can recover it.
Of course, the automatic function that Drive is inserting could also be useful for the purposes of the storage quota of the tool. So far, in fact, the files present in the recycle bin but not permanently deleted are also calculated. In this way, considering that these will be automatically deleted after 30 days, you will have more space available on your Drive. The function will be active shortly, but Google has been keen to inform its users right away. In the next few days you will see specific notifications appear on Google Drive, and on the Google Docs and Google Forms apps. You will then know that whatever you put in the trash will be deleted within a month. On the other hand, the function of a recycle bin is precisely this: to eliminate what is no longer needed.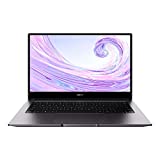 HUAWEI MateBook D 14 "Portable Notebook, AMD Processor ...
With powerful system architecture and software capabilities, the laptop offers the largest screen and the most weight ...
Multi-screen collaboration facilitates interaction between smartphones and the new MateBook D 14, allowing you to ...
You can easily turn on and access your MateBook D 14 without entering any password by simply pressing the ...
695,08 EUR Buy on Amazon Offer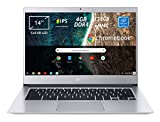 Acer Chromebook 514 CB514-1H-P9AS Portable Notebook, ...
THE FUTURE OF PROCESSING: Low power consumption and software speed thanks to the latest Intel processor ...
BATTERY CHARGES ALL DAY: Chrome OS optimizes battery performance and lets you do more with ...
CHROME OS: Fast, simple and secure operating system created by Google and designed for how we live today. It starts in ...
479,00 EUR −27% 351,12 EUR Buy on Amazon Tagsgoogle drive Google Drive, here is the function that deletes files from the recycle bin after 30 days